Travel
Shivpuri:Far from the madding crowd-Travelogue Day 3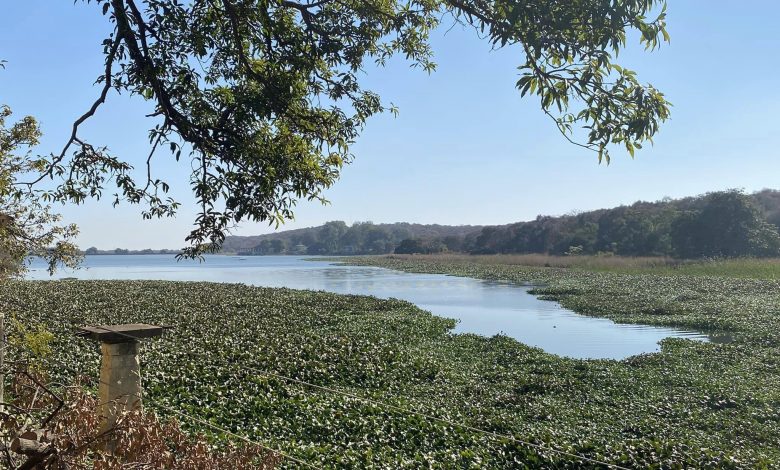 Hyacinth's relentless march in Sakhya Sagar
Shivpuri: Shivpuri's lifeline, the mesmerising Sakhya Sagar which is today a part of select 51 wetlands of India, is facing a menace of deadly water hyacinth.
Hyacinth has taken over the Sagar's banks and is spreading at a rapid pace from all sides. In fact, hyacinth has completely choked the main flow of the river from one end as well as put an end to all sailing and boating activities in the lake. All this has happened in less than two years, say locals.
Gone are the migratory birds this year from the Sakhya Sagar because hyacinth has taken over its banks which used to be the breeding and nestling grounds of these birds.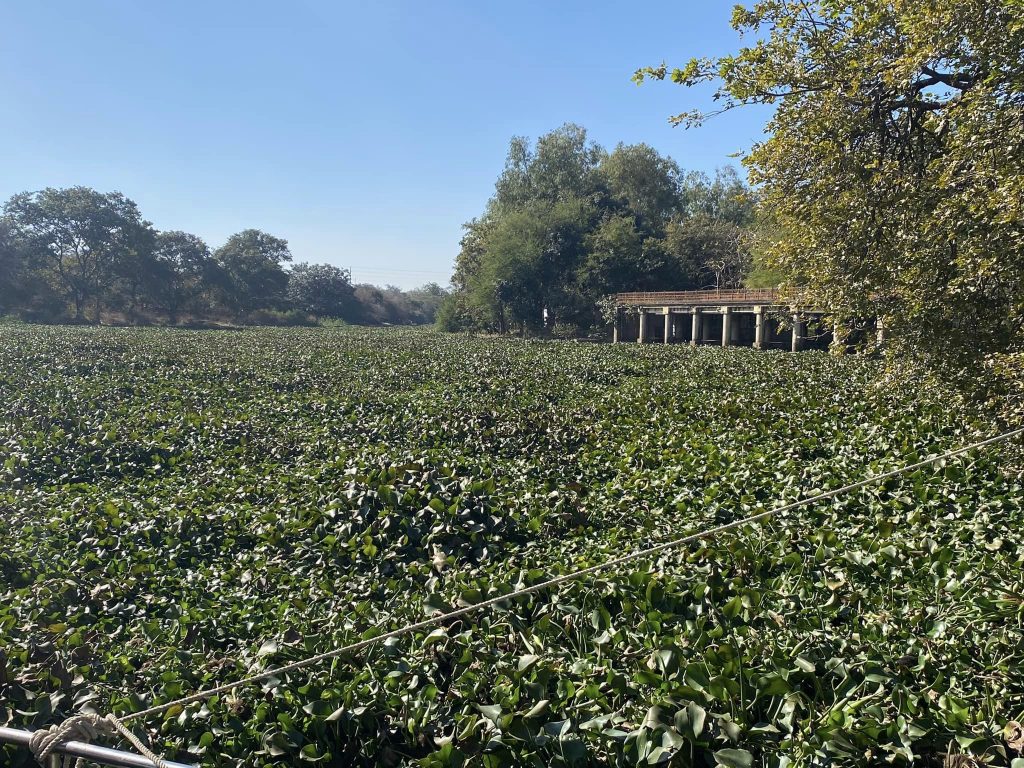 Madhya Pradesh Tourism which has a beautiful and popular Tourist Village on its banks and also boating facilities, has made written requests to the Forest Department responsible for the Sagar's upkeep. But these requests have yielded no results. The forest department has approached the government and awaits directions.
During my stay at the tourist village, entire district administration led by the DC, police department headed by the ADG Police from the state as well as one senior official from Delhi were present in full strength for two days at the village to attend a video conference with the state's chief minister. Surrounded by a retinue of junior officials none of these seniors would have noticed the surroundings and hyacinth's march over the lake waters.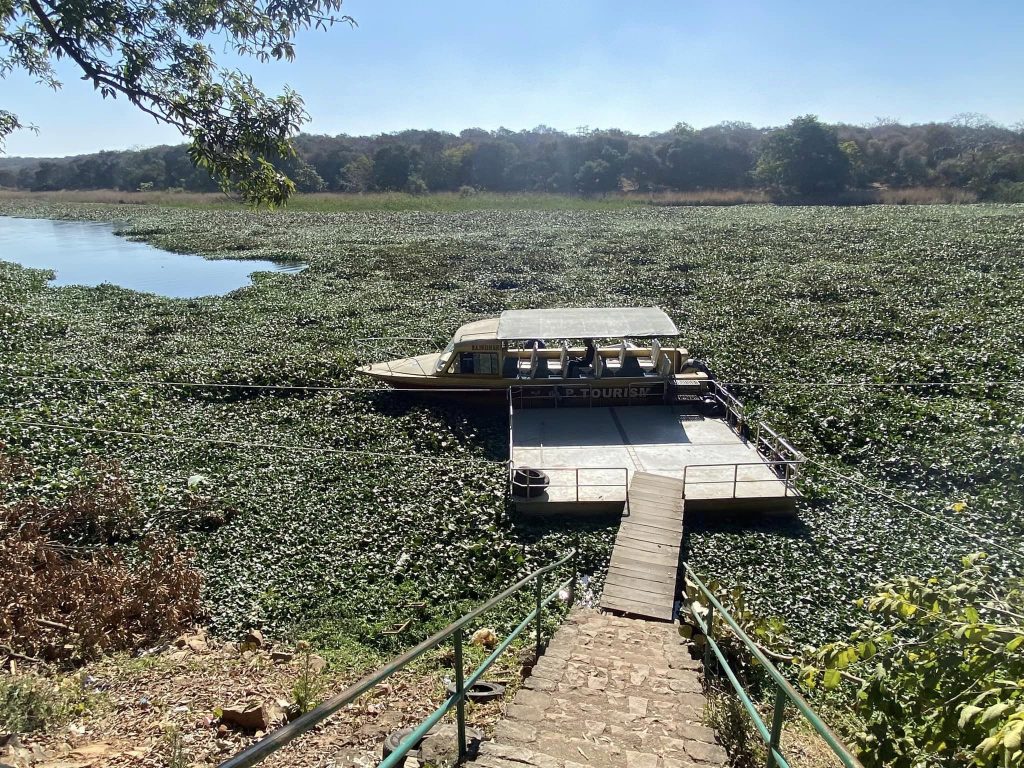 Forest department needs professional help to reverse the spread of this weed. Manually it could have been controlled last year when it arrived to take over the lake. Since it was not checked it has taken over nearly 20 per cent of the lake and cannot be controlled manually now. In couple of years if no effort is made to remove this killer weed the Sakhya Sagar will be lost forever.
We all know the damage caused by hyacinth to the Dal Lake in Srinagar. A lake that once was spread over 22 sq km area is down to 10 km today because the J&K governments of the day looked the other way while hyacinth was taking over the magnificent water body.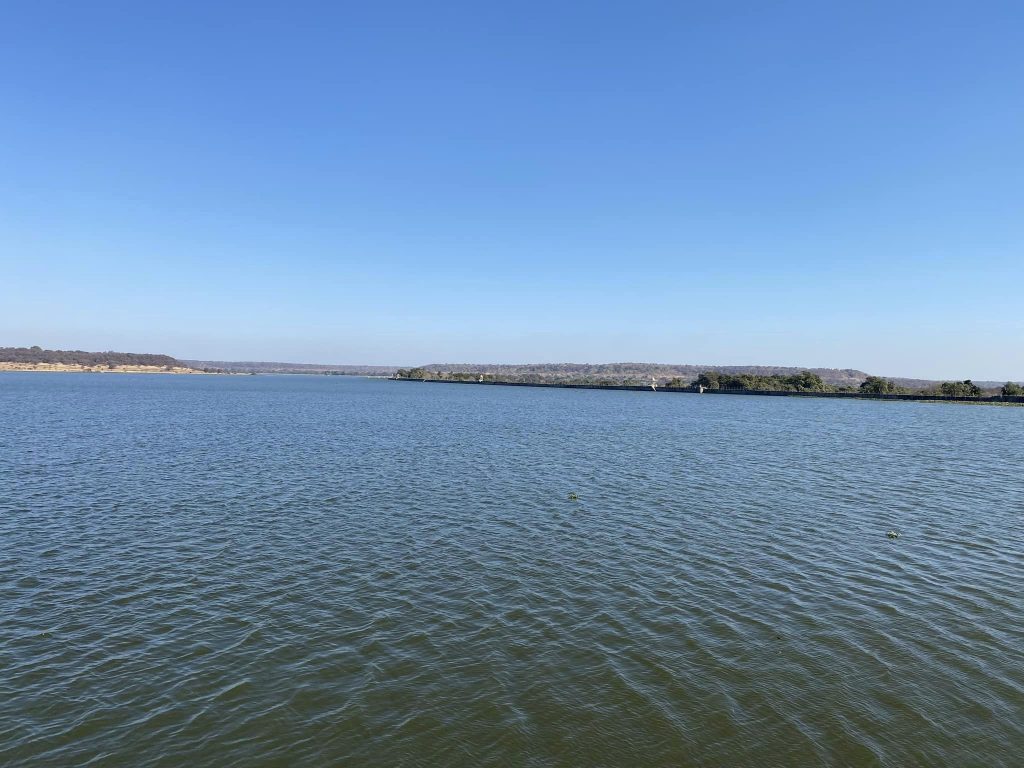 Sakhya Sagar in comparison is a small man made water body hence it will all be gone in couple of years if the state government sleeps over this issue. MP Tourism which has 21 rooms/cottages is increasing its capacity to 31 rooms. With such investment lined up it must push the government to take immediate action to save the lake which is also the mainstay of tourism in the district.