Meerut
Massive Fire Engulfs Cloth Warehouse in Meerut, Firefighters Battle Intense Blaze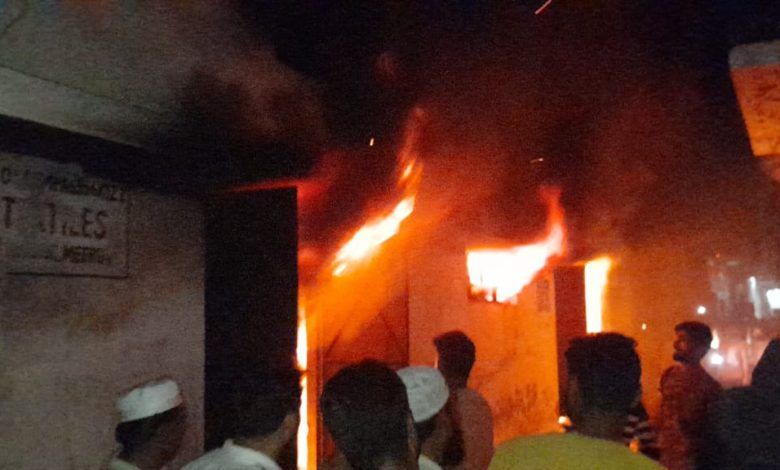 Meerut: A catastrophic fire broke out in a cloth warehouse, reducing goods worth lakhs to ashes in Meerut. The blaze, suspected to have originated from a short circuit, engulfed both the powerloom and the warehouse, creating a challenging situation for firefighters.
The intense fire, exacerbated by narrow lanes hindering access, posed significant challenges for the fire brigade. Five fire brigade vehicles were deployed to the scene, with firefighters working tirelessly for hours to bring the flames under control.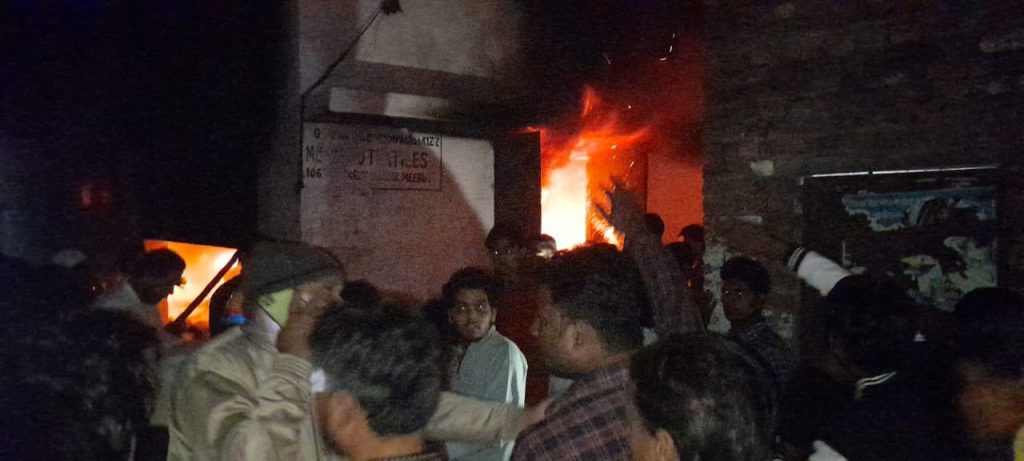 The incident occurred in a godown owned by an individual named Parvez in the narrow lanes of Dhawai Nagar, Gali Number 7, under the jurisdiction of Nouchandi police station. The cause of the fire is believed to be a short circuit, as per initial reports.
The relentless efforts of the firefighters have been ongoing for hours as they battle the inferno, working to prevent its spread to adjacent buildings. The thick smoke billowing from the warehouse has added to the complexity of the firefighting operation.
Local authorities are closely monitoring the situation, and the police have cordoned off the area to facilitate the firefighting operations. The owner of the warehouse, Parvez, is reportedly cooperating with the authorities to assess the extent of the damage and determine the cause of the fire.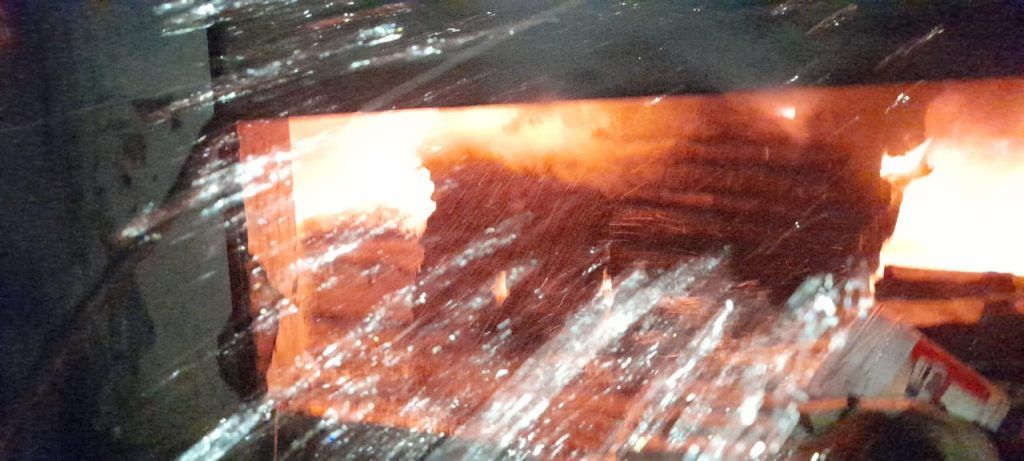 The investigation into the exact cause of the fire is underway, and further updates will be provided as the situation develops.