Ghaziabad
Artistic Brilliance Shines at Children's Drawing Competition in Celebration of Azadi Ka Amrit Mahotsav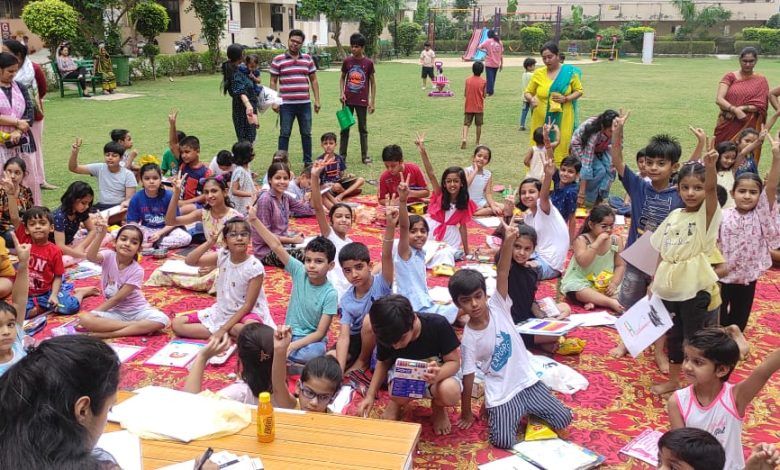 Ghaziabad: The spirit of independence and artistic flair blended harmoniously on August 13, 2023, as the Brave Hearts Society in Rajnagar Extension hosted a drawing competition for children, commemorating the Azadi Ka Amrit Mahotsav.
The event categorized participants into three age groups: 3 to 5 years, 6 to 8 years, and 9 to 12 years. The talented young artists showcased their creativity, with their artwork serving as a testament to their youthful imagination.
All participants will be honored on August 15, marking India's Independence Day. The program was gracefully orchestrated by the AOAO General Secretary, Shreyash Tyagi, under the guidance of Deepanshu Mittal, the former Secretary of the society.
The event was a vibrant representation of children's artistic expressions and their deep-rooted love for the nation. These young talents displayed their unique perspectives through colors and shapes, giving life to their thoughts on canvas. The competition was an excellent platform for these young minds to showcase their skills and creativity.