Ghaziabad
Trending
Tragic Accident on Delhi-Meerut Expressway Claims Lives of Six Family Members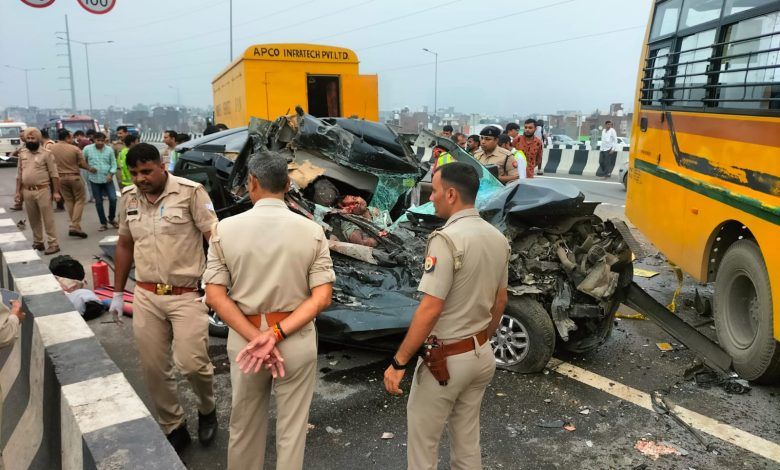 Ghaziabad: A heart-wrenching incident occurred on the Vijay Nagar Overbridge in the Crossings Republic police station area. A school bus, traveling on the wrong side of the road, collided with a TUV SUV, resulting in the death of six members of a single family from Dhanpur, Mawana.
The deceased family, hailing from Dhanpur Mawana, had embarked on their journey early in the morning to visit the revered shrine of Khatushyam.
Narendra Yadav(45) ,Narendra's wife Anita(42), Narendra's brother Dharmendra Yadav (42), Dharmendra's wife Babita(38), Narendra's son Himanshu 12, Karthik, son of Narendra 15, Dharmendra's daughter Vanshika 7, Dharmendra's son Aryan 8
Dharmendra and Aryan are seriously injured.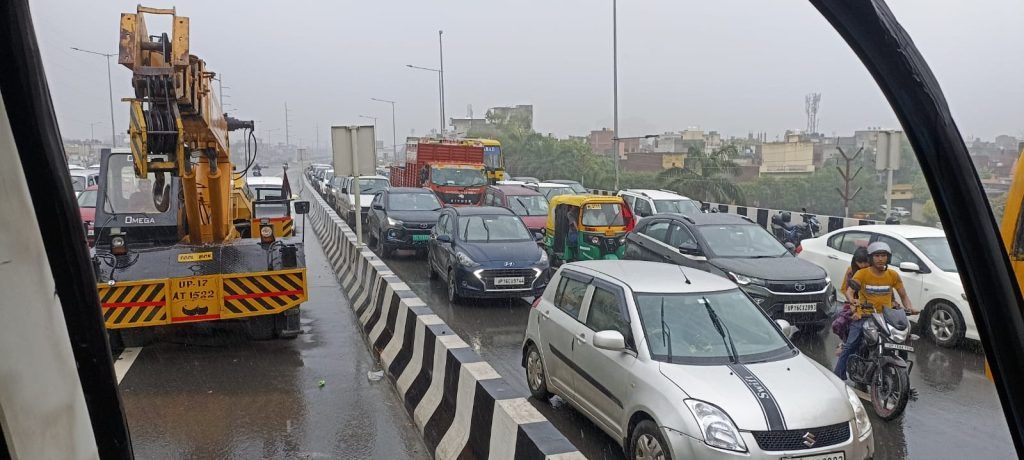 The bus driver, identified as Prem Pal, has been apprehended by the police. According to authorities, the bus, which was coming from the Gazipur area, had entered the Delhi-Meerut Expressway via the wrong side. It has been reported that the driver was under the influence of alcohol at the time of the accident.
Efforts are currently underway to extract the lifeless body of the SUV driver from the mangled wreckage. Rescue teams have been meticulously working to cut through the twisted metal in order to free the trapped individual.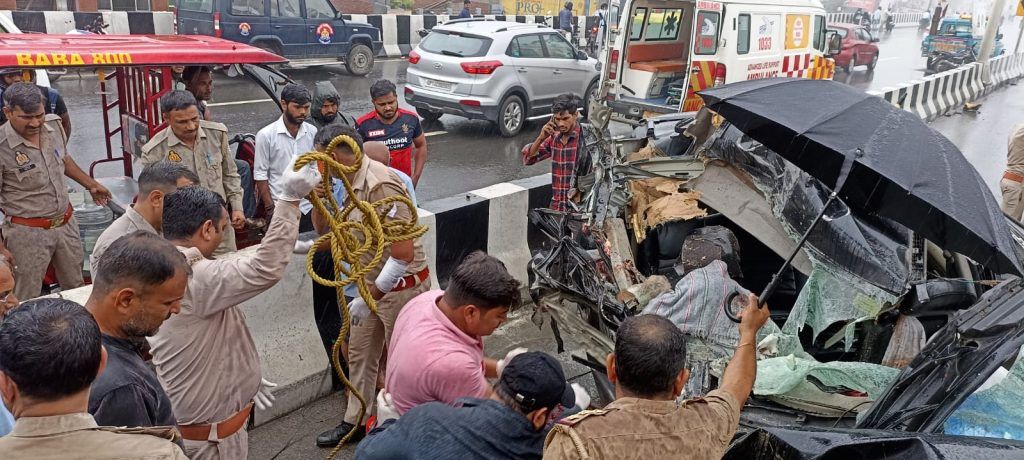 This devastating incident has once again raised concerns about road safety and the need for strict enforcement of traffic rules. It serves as a grim reminder for drivers to adhere to traffic regulations and abstain from dangerous practices such as drunk driving.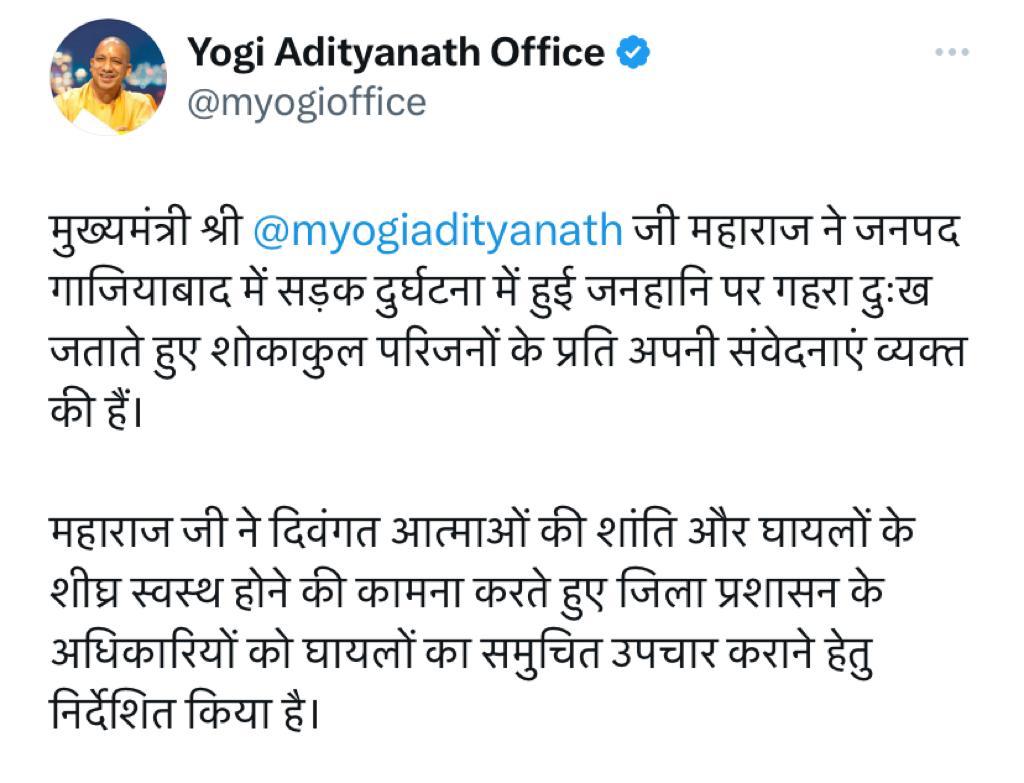 As the investigation continues, authorities are urging commuters to remain vigilant and responsible while on the road. Tragedies like this emphasize the importance of prioritizing safety and following traffic guidelines to prevent such devastating accidents from occurring in the future.