Meerut
Startling Revelations in Meerut Double Murder Case: Criminals Inspired by Web Series 'Asur'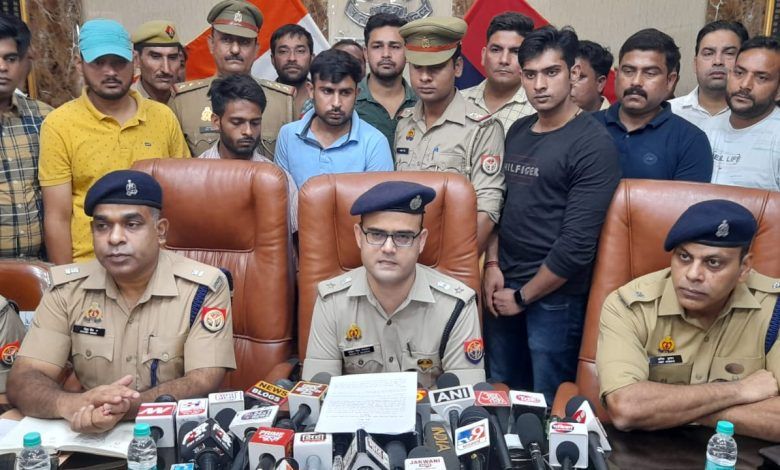 Meerut: In a shocking twist to the recent double murder and robbery case in Meerut, the police have uncovered a meticulously planned crime spree that was inspired by the web series 'Asur'. The criminals behind the heinous act, Priyank Sharma and Yash Sharma, have been arrested and their sinister plot has been laid bare.
The gruesome incident, which took the lives of sports and iron business owner DK Jain and his wife, has left the city in shock. The police conducted extensive investigations, reviewing over 500 CCTV footages and forming ten teams to apprehend the culprits. These teams worked tirelessly for two days, leading to the arrest of the prime suspect, Priyank Sharma, a third-year LLB student, and his accomplice, Yash Sharma.
It was revealed that the criminals hatched their plan after watching the web series 'Asur' two years ago. Following meticulous planning and meticulous observation, the duo executed the crime, eventually leading to their apprehension. The victims' house was carefully chosen and monitored for a long period before the heinous act was committed.
The police also disclosed that the criminals had conducted an in-depth study of their target over the two-year period, meticulously gathering information. The arrest of the accused Priyank Sharma, who is a college student, and his partner Yash Sharma, has brought the truth to light.
The crime was meticulously planned, reflecting a chilling resemblance to the web series 'Asur'. This incident serves as a reminder that even the most cunning criminals leave some traces behind, just as the series depicted.