Delhi NCR
RAPIDX with Dedicated Women's Coach will ensure Safe and Comfortable regional Commute for Women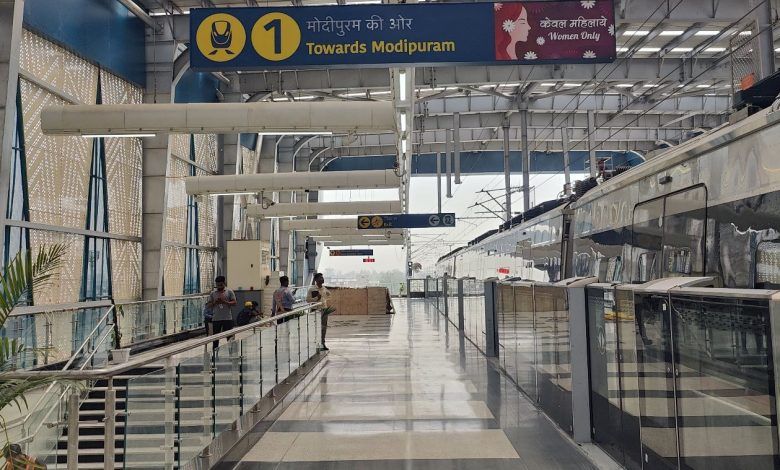 Meerut: India's first regional rail, RAPIDX, will introduce a dedicated women's coach on every train, ensuring safe and comfortable regional travel for women. The second coach in the direction to Meerut from Delhi will be reserved exclusively for women.
In a major step towards enhancing women's safety and convenience in public transportation, the upcoming regional rail project, RAPIDX, will feature a dedicated women's coach on each train. The initiative aims to provide a secure and comfortable commuting experience for women, particularly on the route from Delhi to Meerut.
When traveling in the direction from Delhi to Meerut, the women's coach will be the second coach of the train, immediately following the premium coach. Conversely, when heading towards Delhi from Meerut, the women's coach will be the second-to-last coach, positioned just before the premium coach.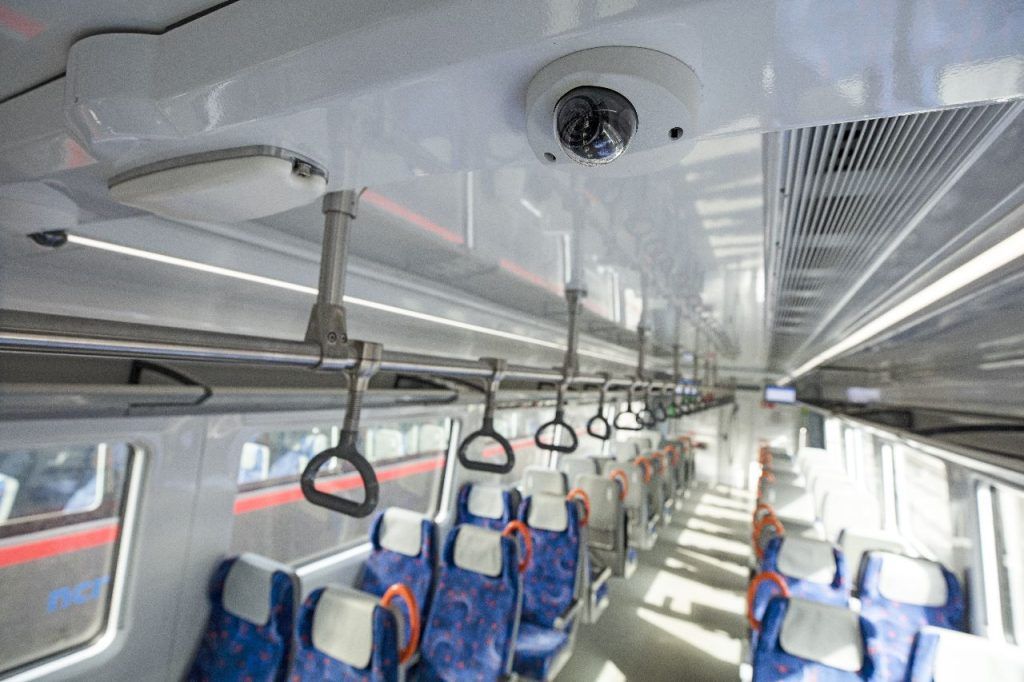 To ensure easy identification, proper signage will be installed both at the platform level and on the train door openings, clearly marking the women's coach. This designated coach will have a seating capacity of 72, while an additional 10 seats will be reserved for women in other coaches throughout the train.
Since its inception, the National Capital Regional Transport Corporation (NCRTC) has been committed to improving accessibility and ensuring secure and smooth travel for women using the RAPIDX system. The provision of a dedicated women's coach is a significant step towards achieving these goals. Additionally, reserved seats for women have been allocated in other coaches of the train as well.
In consideration of the convenience of commuters traveling with young children, each station integrated with other public transport modes will feature a diaper-changing station. Furthermore, a Train Attendant will be assigned to every RAPIDX train, stationed in the Premium coach, and responsible for assisting commuters and acquainting them with the available facilities, ensuring their safe and secure commute.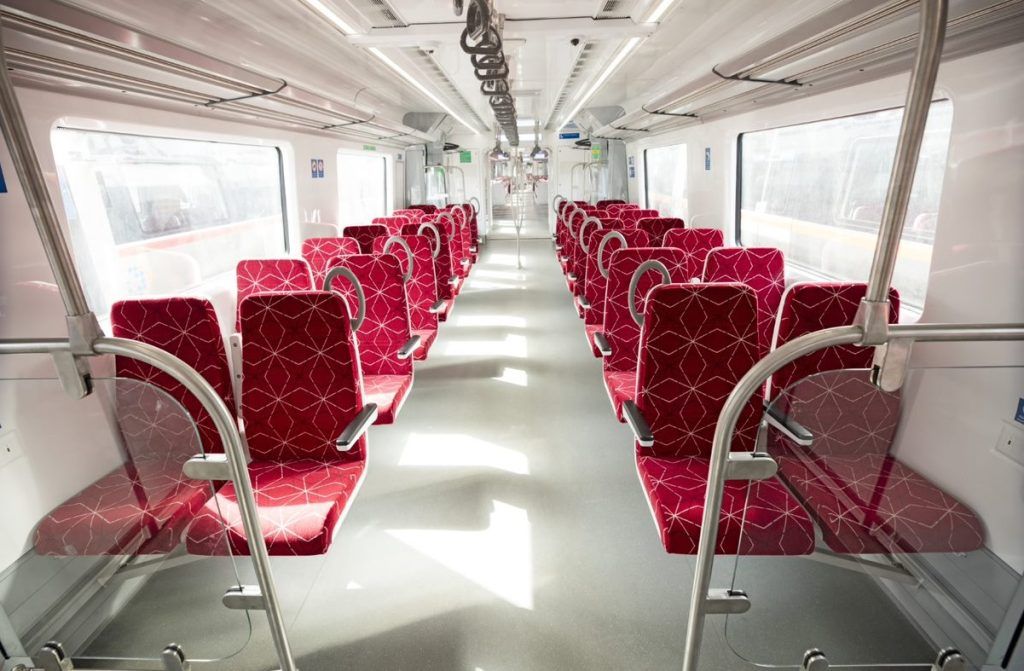 Creating an environment where women feel secure when using public transportation, whether alone or with a companion, is a key objective for NCRTC. In pursuit of this, 24/7 CCTV cameras will be installed in and around the station premises for continuous monitoring, while security personnel will be deployed to enhance safety and monitor various movements.
To further prioritize security and comfort, NCRTC has implemented several measures, including Platform Screen Doors (PSD) at every station, dedicated space for wheelchairs and stretchers in the trains, and lifts at each station that can accommodate stretchers. Well-lit pedestrian-friendly paths, lifts/escalators, seating areas, and other commuter-centric amenities will ensure universal access at the stations.
To facilitate end-to-end journeys, well-lit dedicated station pick-up and drop areas have been created, while NCRTC has partnered with third-party First/Last providers to offer easy accessibility and door-to-door travel options for commuters.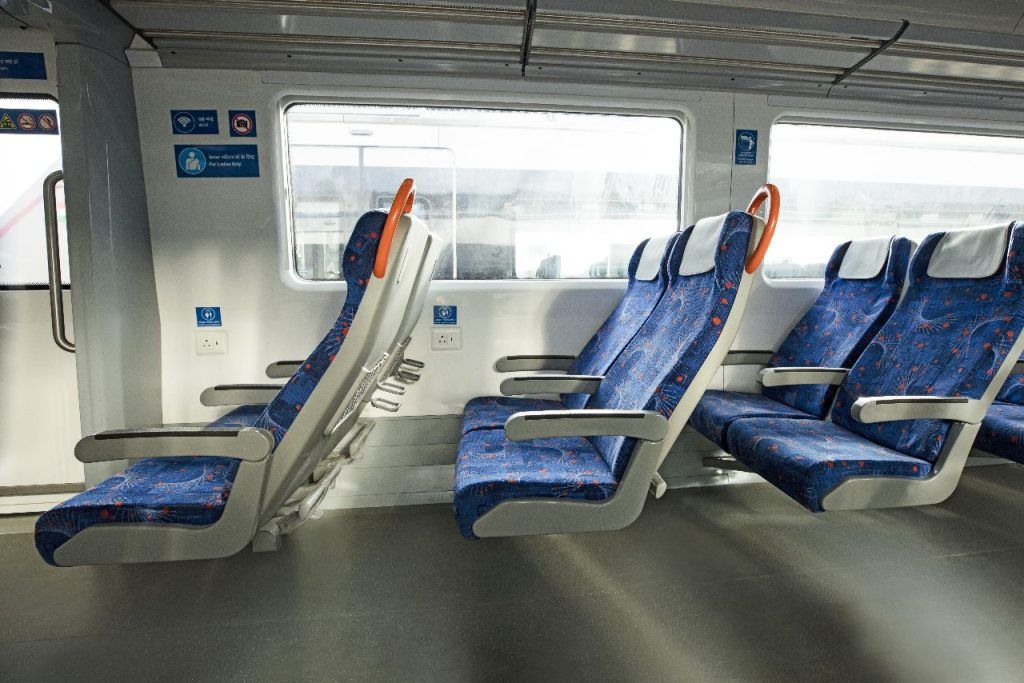 The lack of proper transportation infrastructure, combined with safety concerns, has restricted opportunities and amenities for residents of this stretch of the National Capital Region (NCR). Women, in particular, have borne the brunt of these challenges. The introduction of these women-oriented facilities through RAPIDX will bring significant advancements and opportunities, empowering women in numerous ways.
Designed to cater to the diverse needs of all sections of society, including women, RAPIDX aims to be a gender-inclusive public transport system. It is poised to be a game-changer, empowering women by improving access to employment, education, healthcare, and economic opportunities, while providing seamless and fast connectivity.
NCRTC has set a target to commission the entire 82-km long Delhi-Ghaziabad-Meerut route for public use by 2025. Prior to that, the organization plans to operationalize a 17-km long Priority Section between Sahibabad and Duhai Depot, encompassing five stations, in the near future.