New Delhi
Trending
"Pakistani actress's ambitions cut short", Excellent word play by official post of Delhi Police"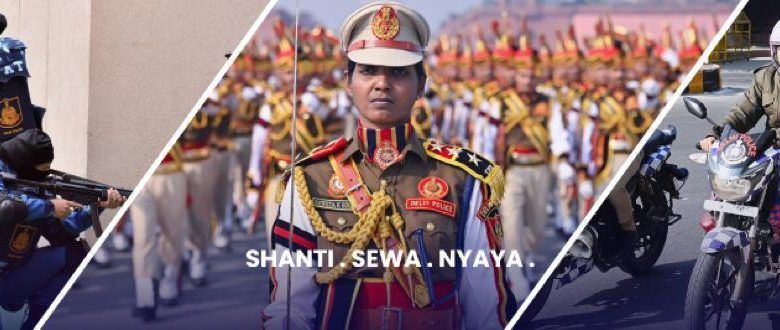 New Delhi: Delhi Police's reply to a tweet by Pakistani actress Sahar Shinwari caused a stir on Twitter. Shinwari had reportedly wanted to file a complaint against the Indian Prime Minister and the head of RAW (Research and Analysis Wing) for "unrest in her country." Her tweet came after former Pakistani Prime Minister Imran Khan was arrested by Pakistan Rangers in Islamabad High Court on Tuesday. After this incident, Khan's supporters became angry and took to the streets, leading to a state of civil war throughout Pakistan.
The Pakistani actress tweeted, "Does anyone have an online link for Delhi Police? I want to file a complaint against the Indian Prime Minister and the Indian intelligence agency RAW, which are spreading unrest in my country Pakistan. If Indian courts are independent (as they claim), then I am sure the Indian Supreme Court will provide me with justice."
Responding to Shinwari's tweet, Delhi Police sarcastically stated, "We are disappointed that Pakistan still does not come under our jurisdiction. But we would like to know how you are tweeting when the internet is shut down in your country!"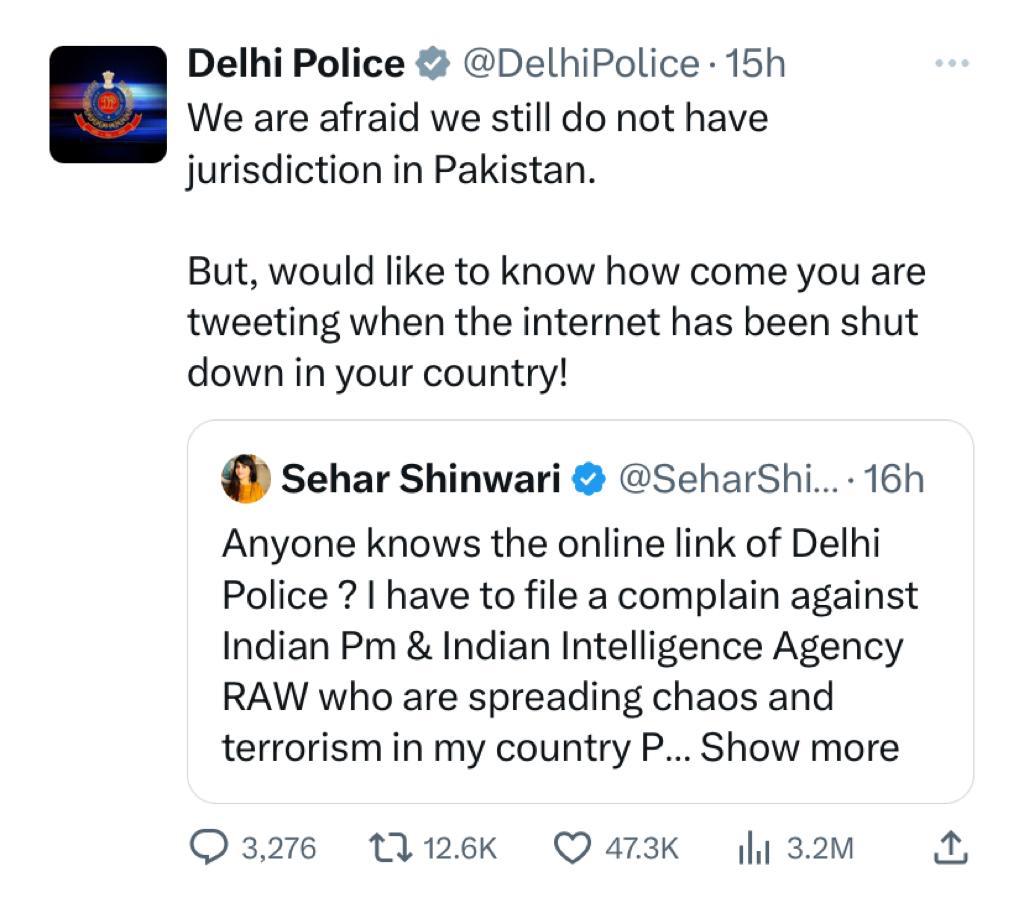 Sahar Shinwari continues to make such erratic tweets every day to stay in the limelight. She had previously made headlines by making derogatory remarks against the Indian Army. It remains to be seen whether her latest tweet will have any effect on the Indian government's policies towards Pakistan.