Meerut
Merely Removed, Not Remedied: Hoarding Mafia Unearths Deadly Pits After Municipal Crackdown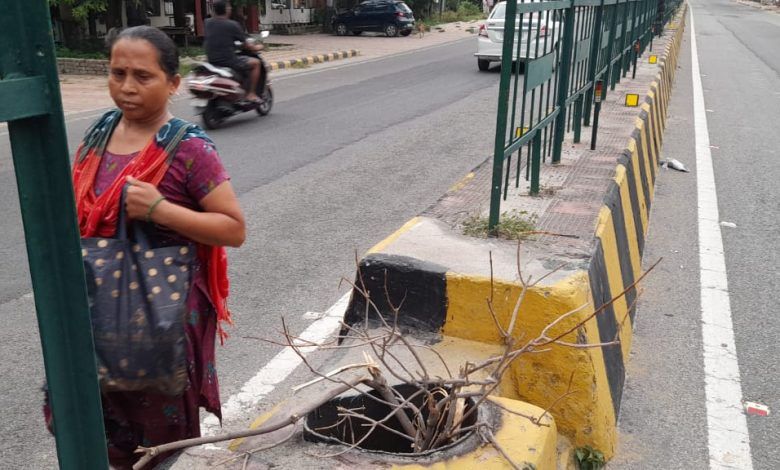 Meerut: In a startling revelation, the city's hoarding mafia has resorted to a sinister tactic following the Municipal Corporation's crackdown on illegal billboards within the city. The recent twist in this ongoing saga has exposed the treacherous underbelly of hoarding operations, revealing dangerous, open pits of death lurking beneath seemingly innocuous areas.
The issue stems from the fact that the Municipal Corporation had launched a vigorous campaign to eradicate the illegal hoarding business thriving across the city. The city's landscape had been marred by an intricate network of unauthorized billboards, primarily managed by unscrupulous coding businessmen. While these hoardings were dismantled, their support structures were uprooted, and the city breathed a sigh of relief, what lay beneath these structures has now come to light – deadly pits.
Located in the midst of road dividers, these pits remain concealed, presenting an imminent danger to pedestrians and motorists alike. These pits, roughly 10 to 12 feet deep and with a width of about one and a half feet, were previously covered by a thin layer of soil, providing a pathway for people to cross. However, the hoarding mafia's actions have now left these pits exposed, leaving them as hazardous traps, with depths that render any potential fall fatal.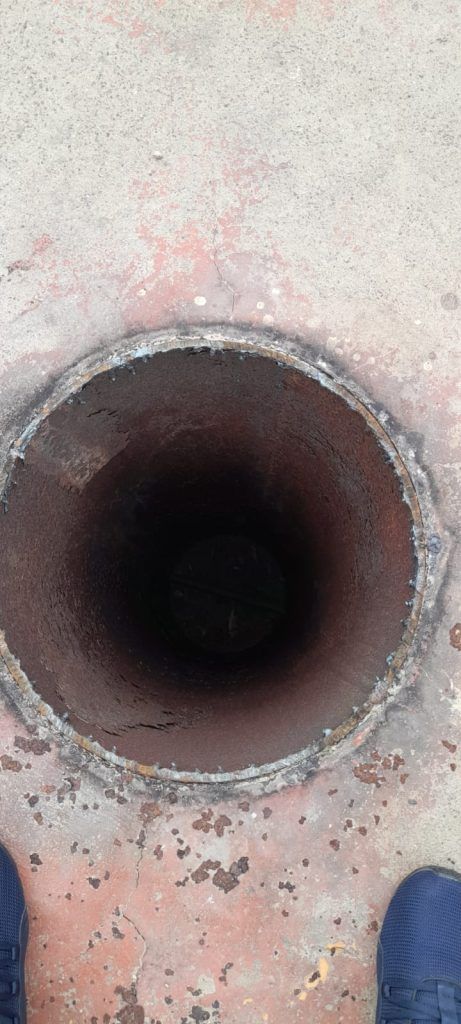 These uncovered death traps pose a grave threat to public safety, as they remain unattended, a grim reminder of the lurking peril beneath the seemingly ordinary cityscape. The recent uncovering of these pits has led to renewed concerns about the reckless activities of the hoarding mafia and the potential disasters that these unattended pits might cause.
The authorities are now faced with the daunting task of addressing this new danger while continuing their efforts against the hoarding mafia. With safety at stake, it becomes imperative for the city's administration to take swift action to secure these pits and ensure the well-being of the citizens navigating the city's roads.