Meerut
Trending
Meerut Police Joins Hands for a Greener Tomorrow: Tree Plantation Drive in Full Swing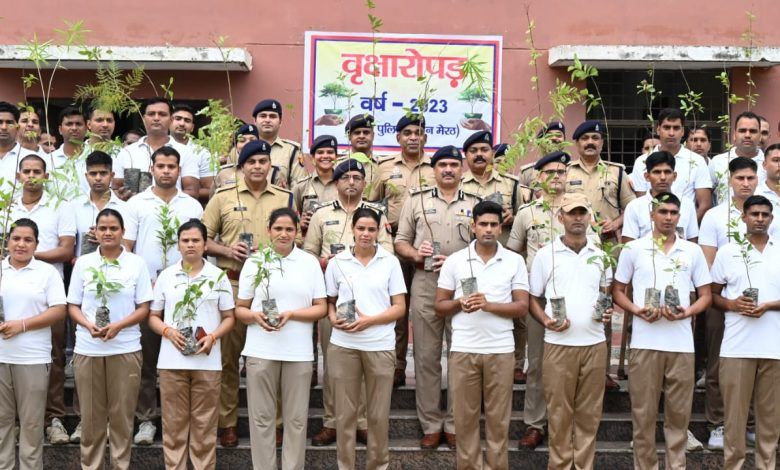 Meerut: A tree plantation program was conducted today, at the Meerut Police Lines, showcasing the collective efforts of police officials and personnel towards environmental conservation. The event witnessed the active participation of several high-ranking police officers and staff members, who joined hands to contribute to the noble cause of tree plantation.
The initiative was spearheaded by Additional Director General of Police (ADG), Meerut Zone along with other district officials.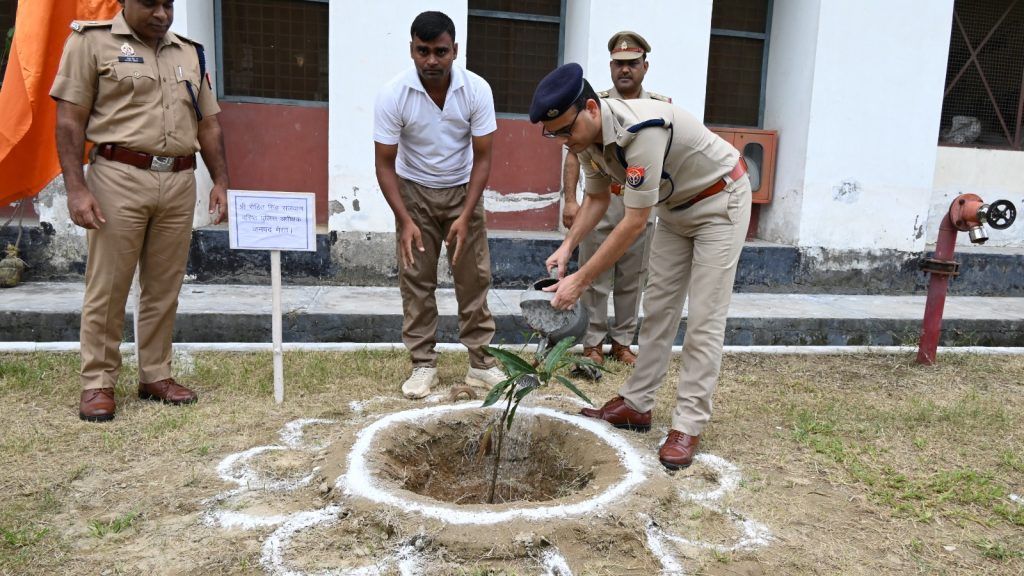 This eco-friendly initiative aimed to promote greenery and sustainable practices within the police department and the community at large. Trees not only enhance the aesthetic appeal of the region but also play a crucial role in mitigating air pollution and preserving biodiversity.
Speaking on the occasion, Rajeev Sabharwal the Additional Director General of Police (ADG), Meerut Zone, emphasized the importance of environmental conservation and urged everyone to actively participate in such initiatives to make a positive impact on the environment.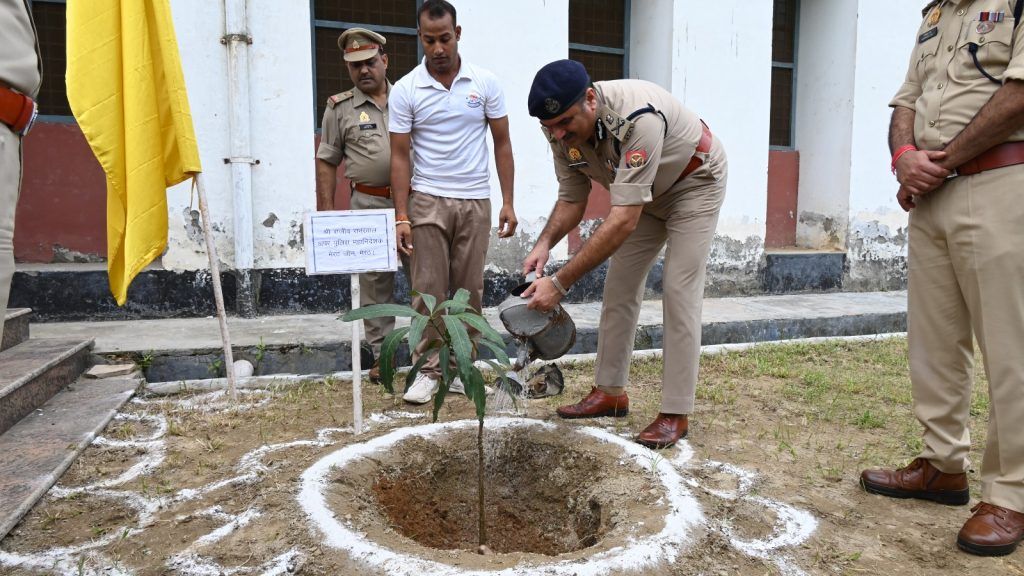 The tree plantation drive aligns with the government's commitment to achieving a greener and cleaner India and reflects the Meerut Police Department's dedication to its civic and social responsibilities.
Stay tuned for more updates from Meerut and beyond.