World
Jaishankar Criticizes US Media For Giving 'biased' News About India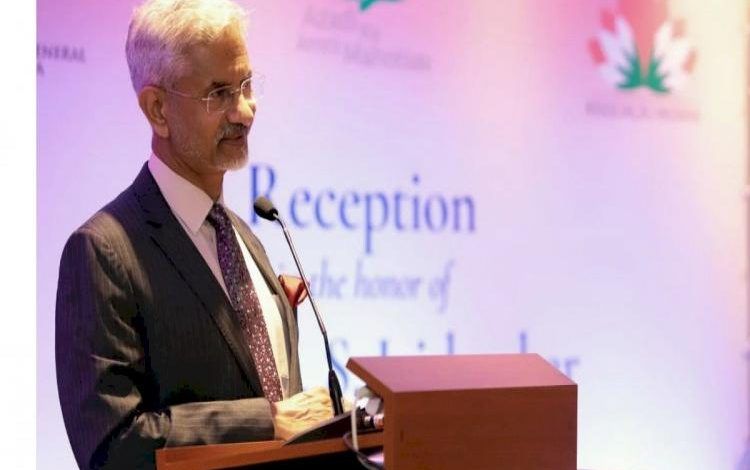 Washington : External Affairs Minister S. Jaishankar has slammed several prominent American media houses, including The Washington Post, for reporting "biased" reports about India. In an interaction with Indian-Americans, Jaishankar said on Sunday, "I look at the news coming in the media. There are some newspapers, about which you know very well what they are going to write and one such newspaper is here too." The 'Washington Post is the national daily published in Washington DC and its owner' is Amazon's, Jeff Bezos.
Responding to a question on the strength of anti-India forces, Jaishankar said, "My point is that some people are prejudiced…they try to decide decisions…and as India takes its own decisions." Such people who see themselves in the role of protectors, their thoughts will come out." He said that such groups are "not winning in India". Tries to win outside and try to form opinions and perceptions of India from outside.
"We need to be cautious about this," he said. It is important to challenge. This is because most Americans would not know what kind of nuances and complexities we have here (in India), therefore, it is important not to sit still, not to let others dictate to me. This is something which I think is very important for us as a community." On the question of misrepresentation of the Kashmir issue in the US capital, he said if there is any terrorist incident then it matters. It doesn't matter which religion person died.
"Whether Indian soldiers or Indian police personnel are kidnapped, whether government employees or civilians going to their work are killed? When have you heard people talking about this, criticizing it… rather look at the media reports. What is shown and what is not shown in the media? The External Affairs Minister said to the thunderous applause of the people present at the event that this is how opinions and perceptions take shape. He said, "There is a big noise about internet shutdown.
(This story has not been edited by localpostit.com and is auto generated from a syndicated feed we subscribe to)