Ghaziabad
Grand Ceremony at Shri Thakur Girls' School Celebrates Empowerment and Leadership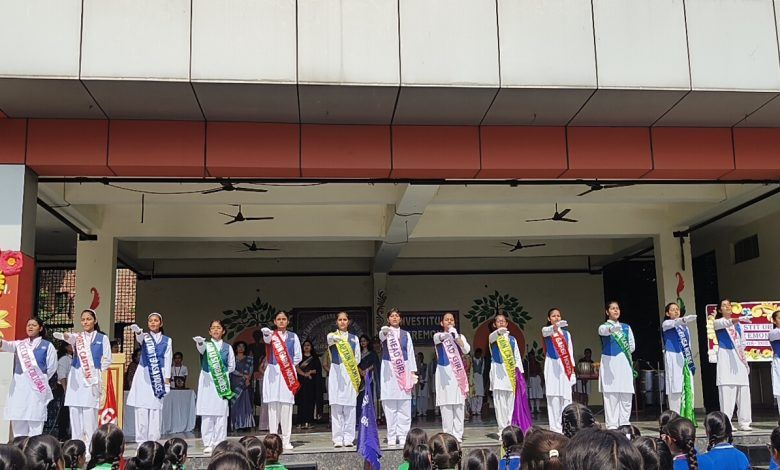 Ghaziabad: The Shri Thakur Girls' School witnessed a remarkable investiture ceremony under the guidance of its esteemed Chief Guest, Pragati Singh, from Women's Police Station.The event, held as part of the 'My Soil, My Nation' program organized under the Azadi Ka Amrit Mahotsav, was marked by an array of cultural performances and acknowledgments.
Welcoming the Chief Guest, the school's Principal, Poonam Sharma, presented her with a bouquet of flowers, symbolizing a warm reception. The ceremony highlighted the school's commitment to empowering its students and fostering leadership qualities.
The school's Head Girl, Ishita Agrawal from Class XII D, and Vice Head Girl, Anshika from Class XI F, took center stage with their inspiring addresses, echoing the school's core values of empowerment and holistic growth.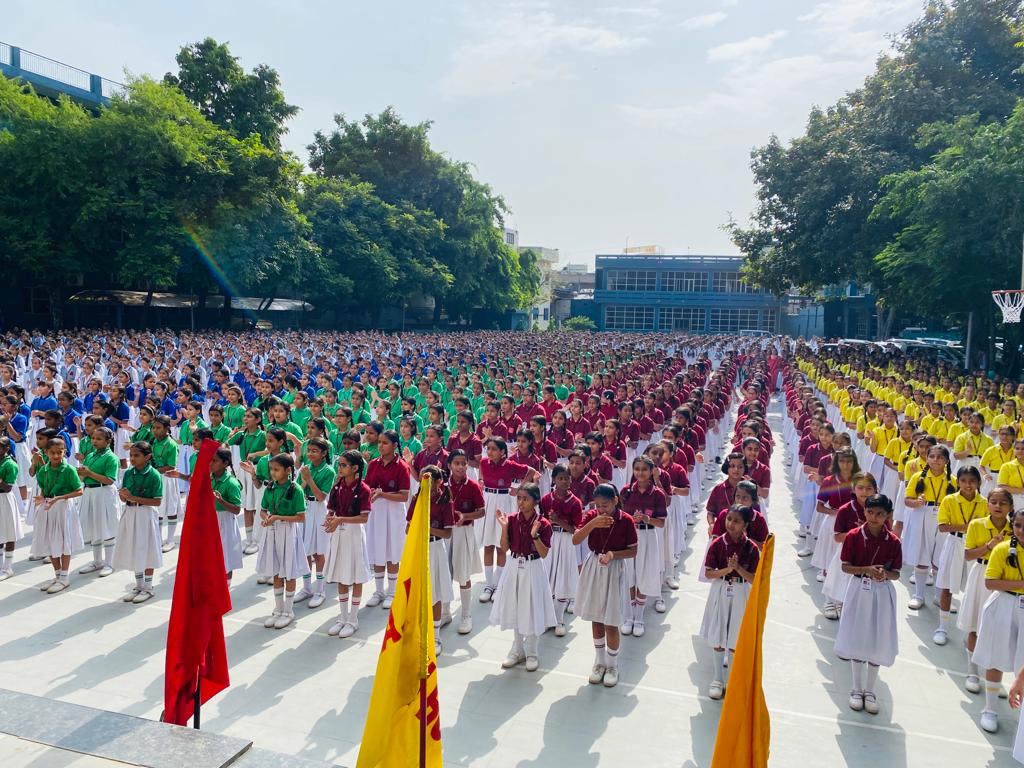 The event also recognized the leaders of the school's various houses, who play pivotal roles in shaping and guiding their fellow students. The House Captains and Vice Captains, along with the Head and Vice Head Girls of each house, were felicitated to boost their enthusiasm and dedication.
House Captains and Vice Captains:
Laxmi House Captain: Suhanee Saraswat (XII E) Vice Captain: Bharati Yadav (XI A)
Gargi House Captain: Anjali Sharma (XII C) Vice Captain: Soni Sharma (XI C)
Kasturba House Captain: Pankhi Sharma (XII E) Vice Captain: Falguni Majundar (XI K)
Teresa House Captain: Ananya Sharma (XII F) Vice Captain: Priyanka Yadav (XI A)
Sports House Captain: Sneha Lakhchaura (XII D) Vice Captain: Himanshi Sharma (XI G)
Cultural House Captain: Prakriti Mathur (XII I) Vice Captain: Shugan Singh (XI E)
The distinguished guests also recognized the women's safety initiatives taken by these young leaders, along with the ongoing efforts to educate their peers about self-defense. The Principal highlighted the school's mission to instill discipline and responsibility in each student and encouraged them to be active contributors to society.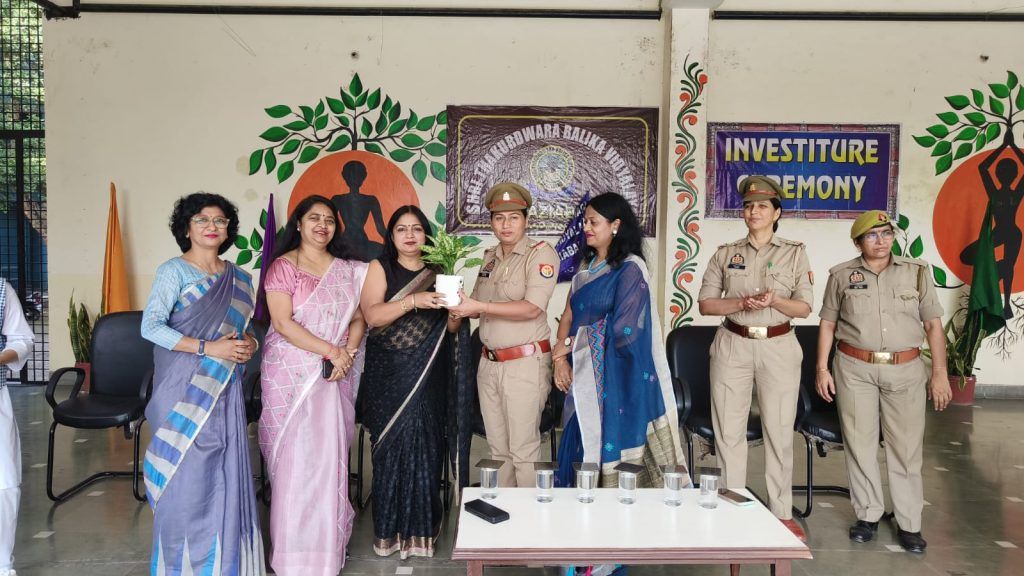 Ajay Goyal, the school's manager, congratulated all the captains and imparted his blessings for a successful journey ahead. The event was graced by the presence of all the teachers, including Bina Garg, Puja Srivastava, Reena Agrawal, Deepika Agrawal, and others.
This inauguration ceremony marked a significant step toward nurturing leadership qualities among young girls and promoting their holistic development. The Shri Thakur Girls' School remains committed to guiding the future leaders of our society.