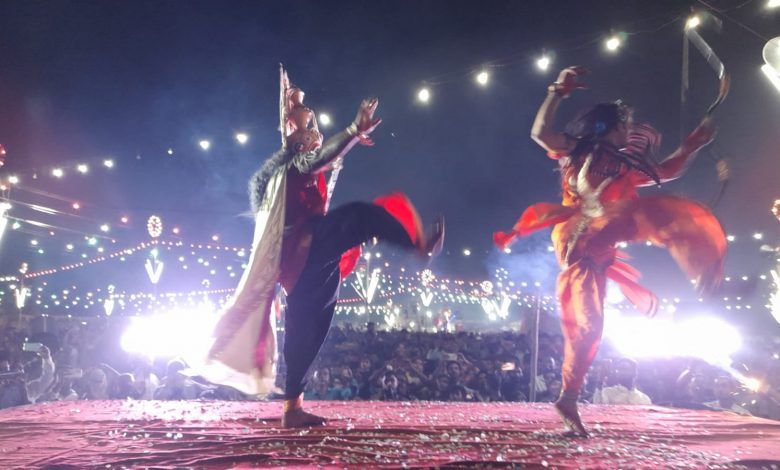 Meerut: 'Ravan Dahan' performed at Bhaisali ground in Meerut, on Dussehra. Dussehra denotes victory of good over evil. A 10-day long festival of Dussehra ended with the 'Ravana Dahan' celebration. Dussehra is one of the major Hindu festivals celebrated at the end of Navaratri every year. It marks the celebration of the victory of 'good over evil.' The festival is observed on the tenth day in the Hindu calendar month of Ashvin. This year too it has been celebrated with great pomp and show.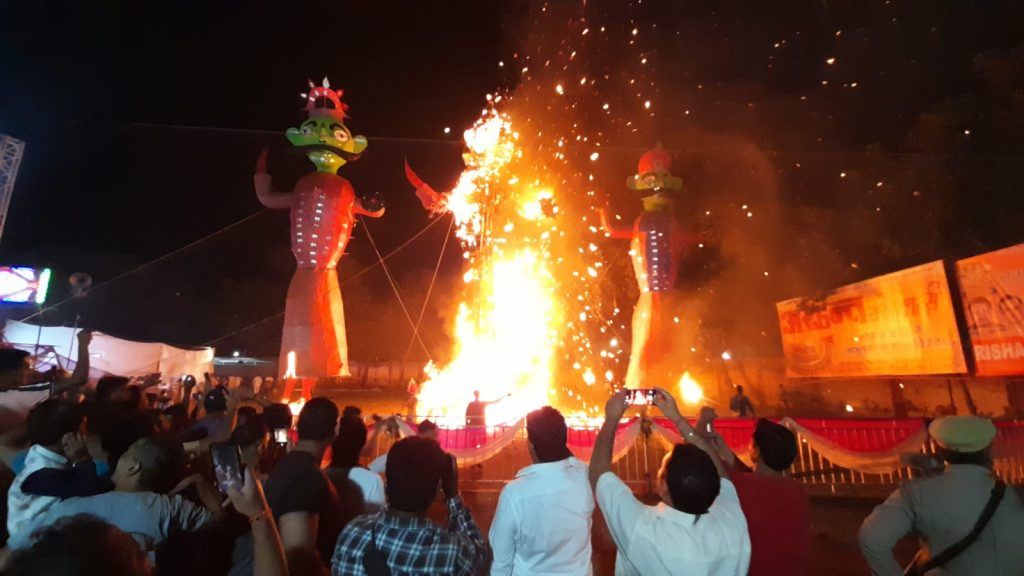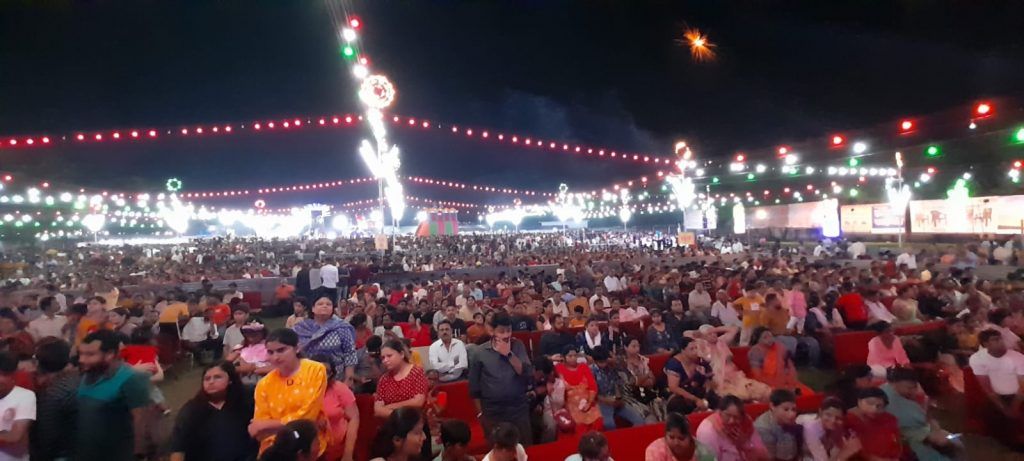 According to Hindu epic Ramayana, the day started being celebrated after Lord Rama defeated the ten-headed Ravan who abducted his wife Sita. People on this day burn large effigies of Ravan, Meghanath and Kumbhakaran.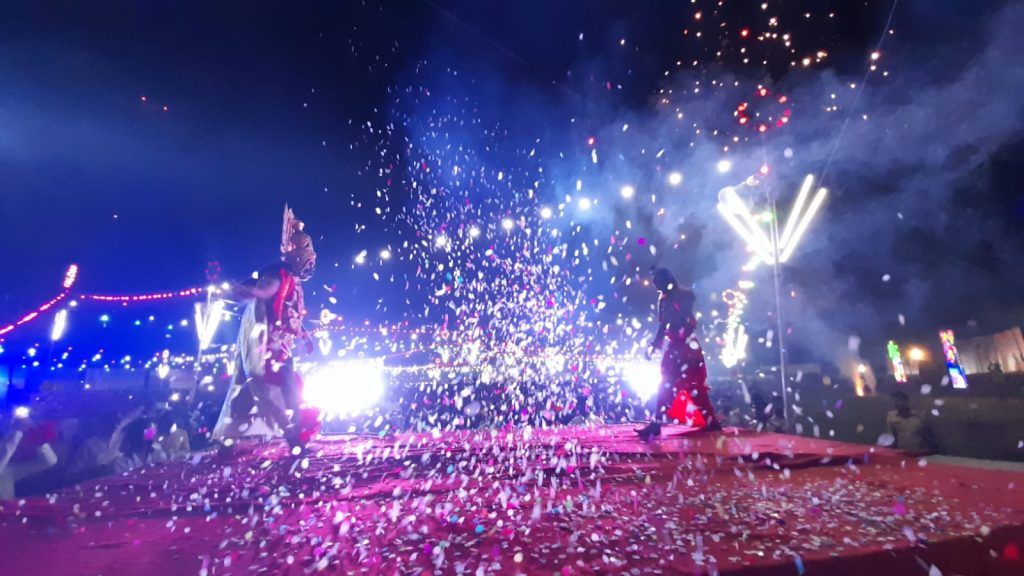 After two years of the Covid-19 pandemic, Meerut brought in Dussehra with full festive fervour. The festival is a culmination of the nine days and celebrates the triumph of good over evil. There are many different rituals performed to celebrate it around the country, but one thing is common, the happiness that the communities have enjoyed after two years of the lockdown.