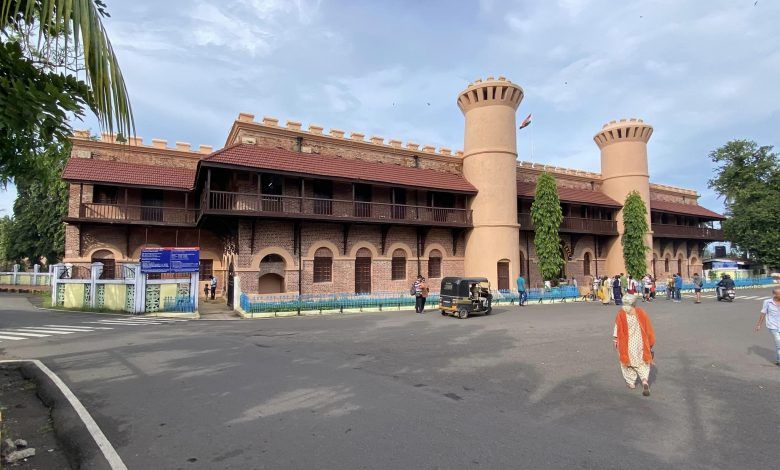 Port Blair: As one moves towards the main gate of the Cellular Jail complex in Port Blair a sense of grief takes charge of the body and mind, flooding the heart with sadness. Suddenly the subconscious mind on its own goes active digging up the memory bank and starts retrieving reports and stories of Indian freedom fighters read decades ago while growing up as a teenager and student of history. All this happens on autopilot mode as one walk through the two wings housing the freedom fighters photo gallery and an archive of the freedom struggle from the Revolutionary Writing case of 1908-9 to the Birbhum Conspiracy case of 1934.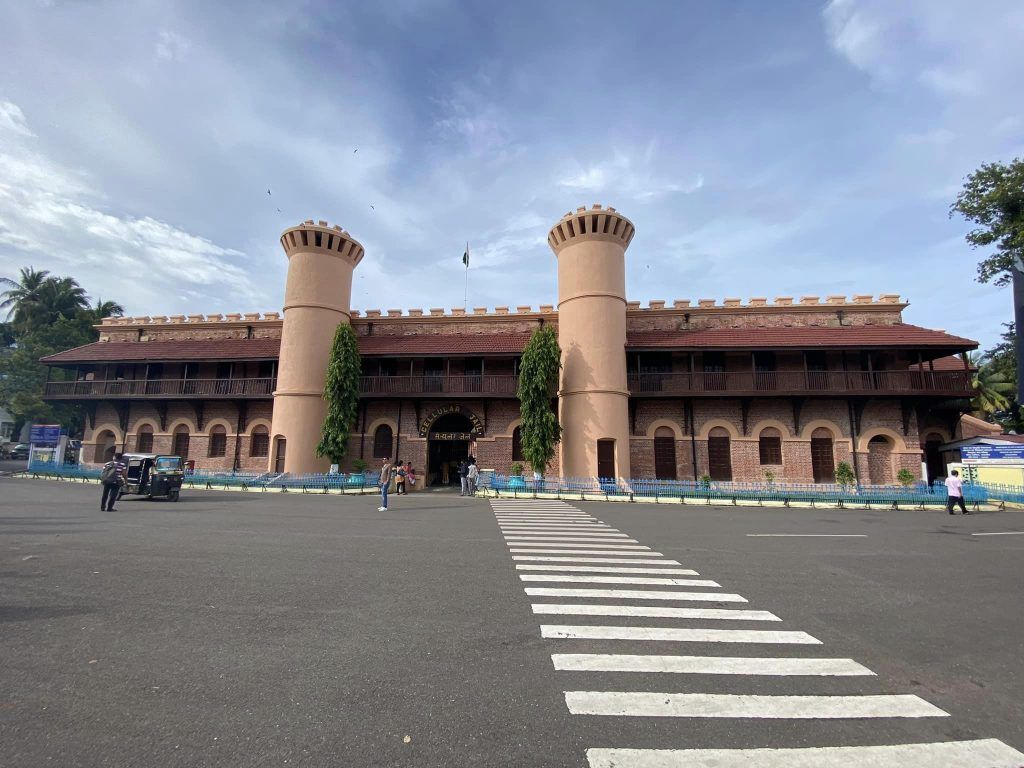 Goosebumps, watery eyes and a hammering heart make the crawl extremely slow. However, at the same time one also feels infused with a strange fire and intensity which keep one under a tight leash till the exit from the complex.
Have watched my parents pay homage to our ancestors during the Pitru Paksha every year since my childhood. Have started doing the rituals associated with Pitru Paksha after the passing away of my father. However, first time experienced a mix of emotions like these. May be this is the way one pays homage to thousands of known and unknown martyrs and heroes of our freedom struggle.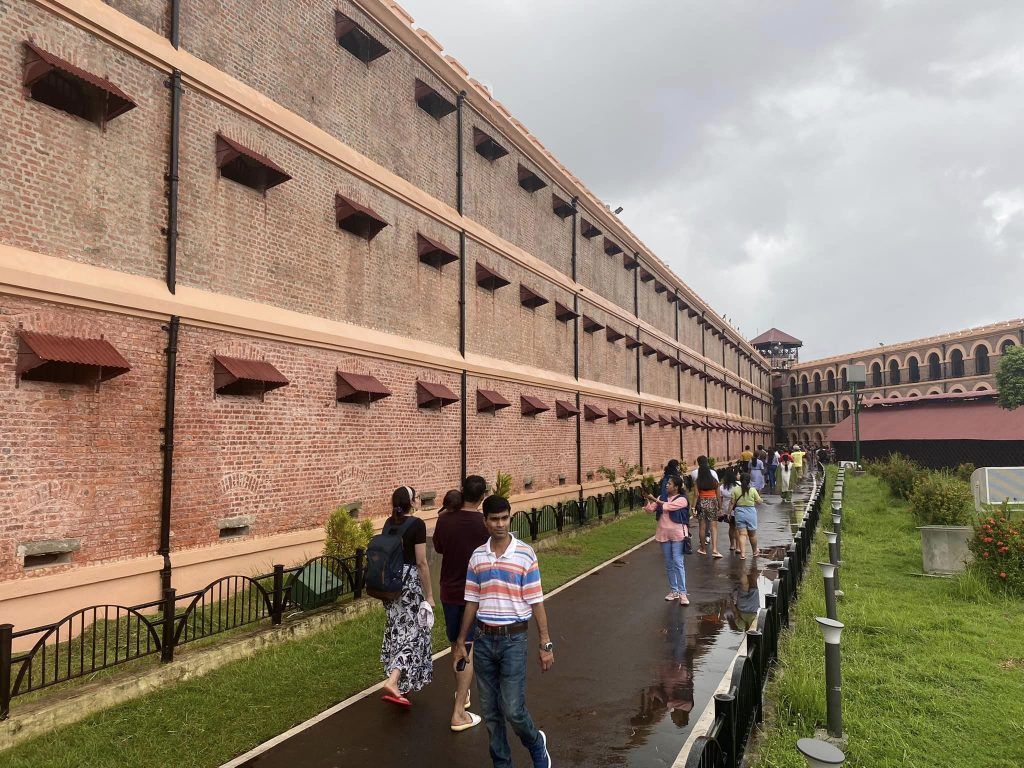 The prison of 698 cells is spread across seven wings like spokes of a wheel with a watch tower at the centre to keep a close 360 degree watch on all of them. These seven three-storied wings along with a gallow to hang prisoners and a workshop were built by the then British rulers at a cost of Rs 517,352 to house political prisoners as well as hardened criminals. It was opened in the year 1906. Some of these single 3"x1.5" (feet) window and single 1.5"x6" (feet) iron grill door cells have been kept open for visitors.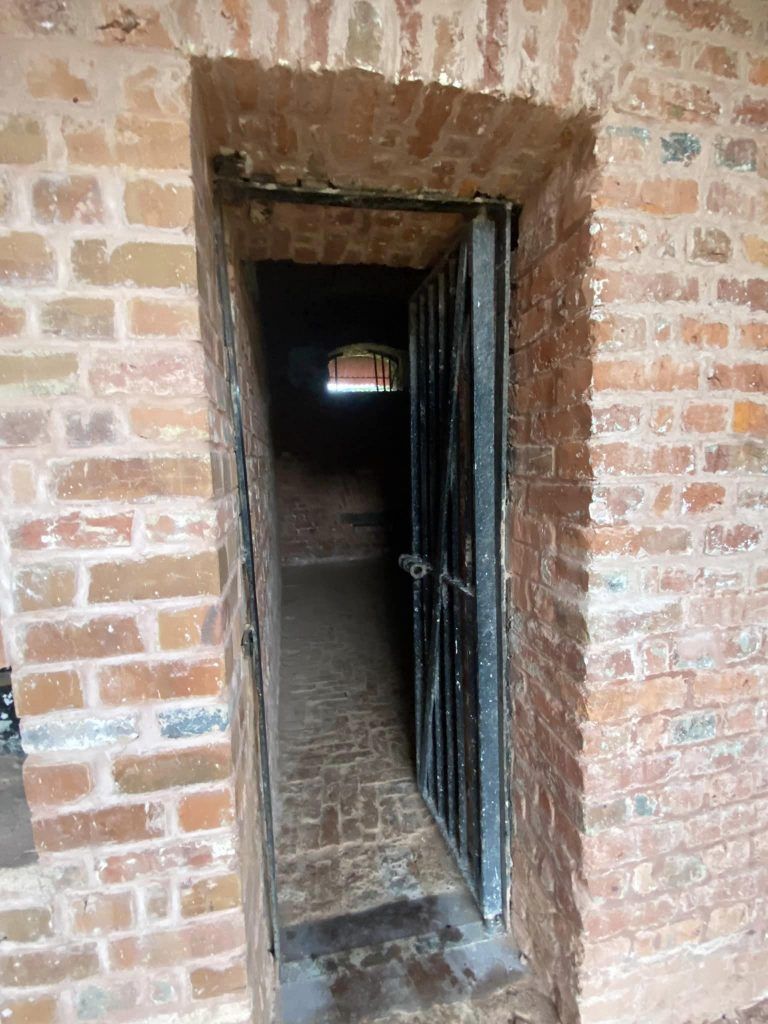 The jail complex was dedicated to the nation as a national memorial on February 11, 1979 by prime minister Morarji Desai. It is a well maintained complex and a major tourist attraction of Port Blair.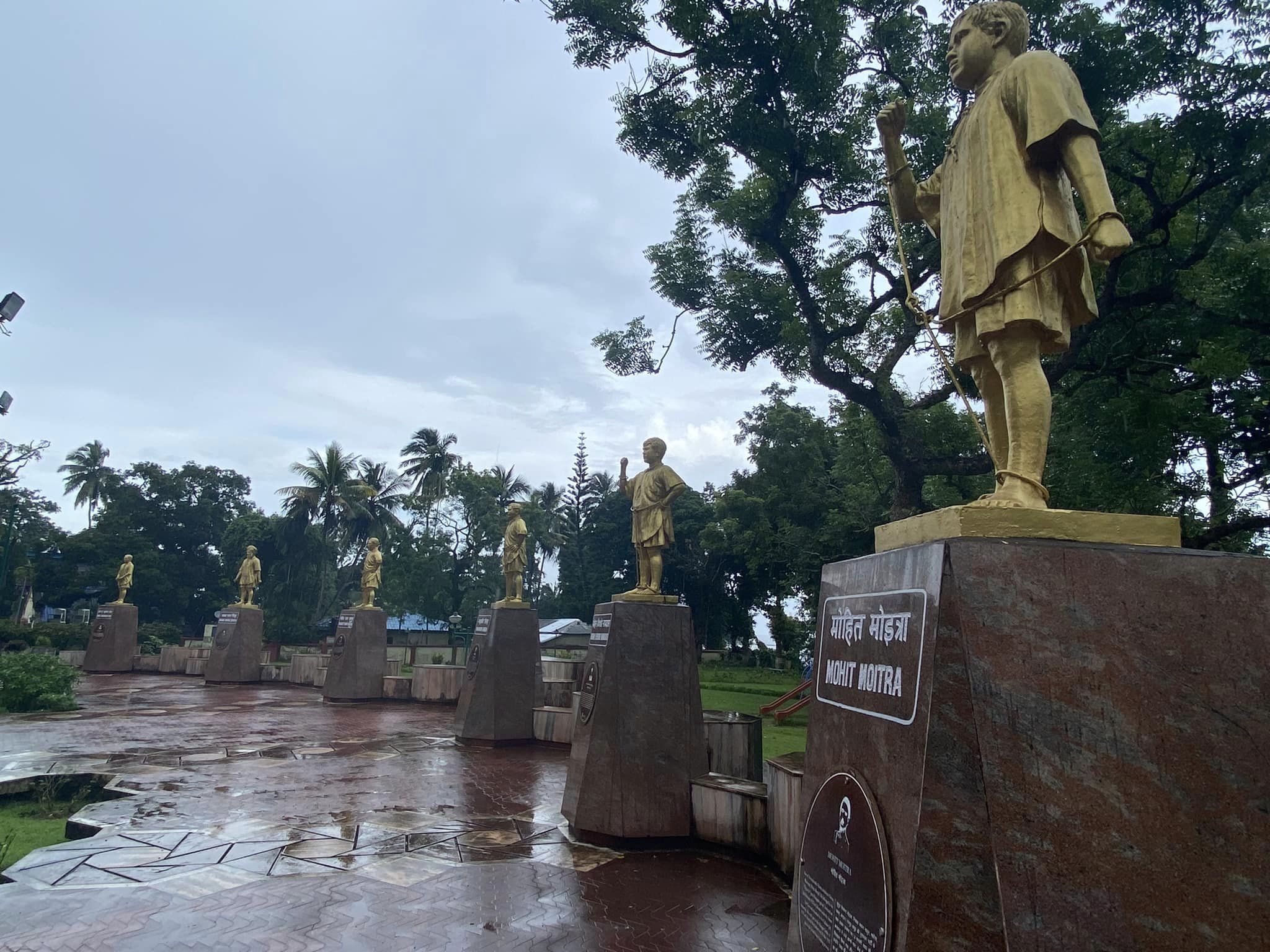 After visiting the Jail one moves on to the Port Blair's famous Corbyn's Cove beach for water sports like para sailing, water scooter and boat rides. It is publicised as a white sand beach with blue waters. Well equipped for water sports, the beach is definitely not for swimming. Like majority of beaches of Andamans sand is white but water at this beach is not so clean.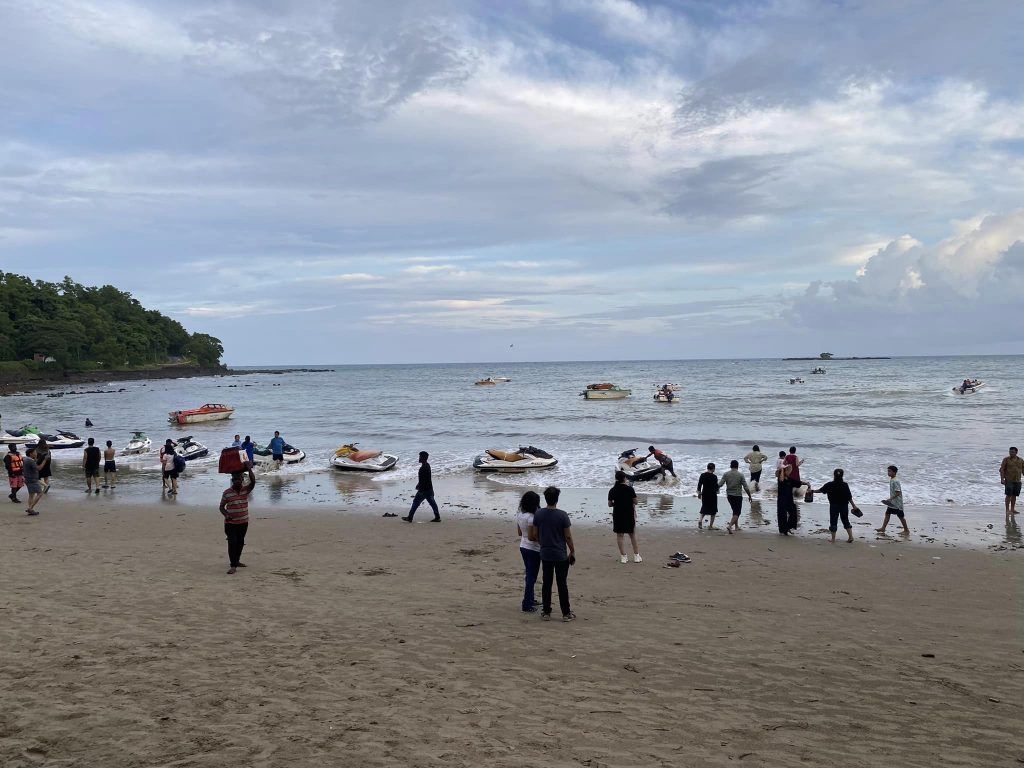 Instead municipal workers busy collecting litter by cartloads from the beach are a harried lot here. Enquiries revealed that domestic and eateries plastic waste is getting washed ashore from a waste dumping yard across the hill.
The visit to the Cove was a dampner. However, drive from the Cellular Jail to the Corbyn's Cove beach takes one past the poshest and most beautiful area of not only Port Blair but the entire Andamans.
This stretch, known as the Corbyn's Cove road, is home to government offices and senior officials residences like the Judge of the Kolkatta High Court. In fact, a number of beautiful colonial era bungalows on this stretch are occupied by the Chief Secretary, the Director General of Police, etc.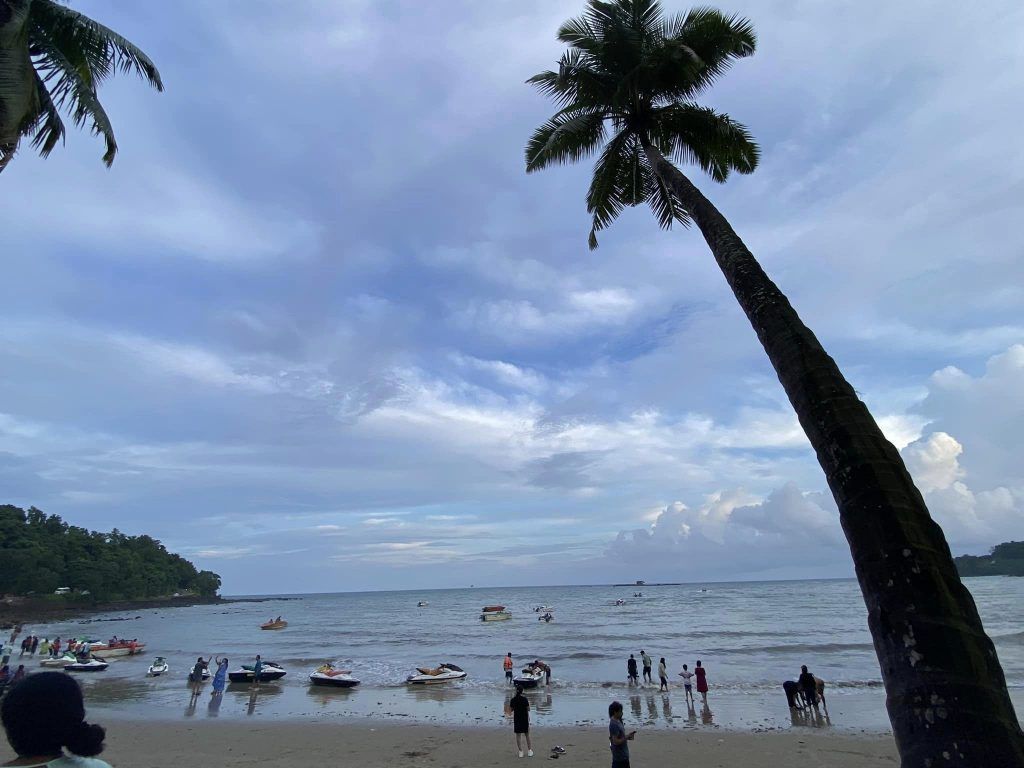 Drive on the well maintained coastal road of twists and turns, over the undulating green hill, was an exhilarating experience. This stretch must also rank as the morning walkers paradise.
In Diary 1 my friend and former colleague Reena Sethi commented: "If possible do visit the DC house in Car Nicobar and the bungalow next to SP house facing the ocean in Port Blair. I lived there for four years. Wish I knew you were planning to go as would have given you the book 'Emerald in the Deep Blue: Story of the Nicobars', the first book authored by my husband."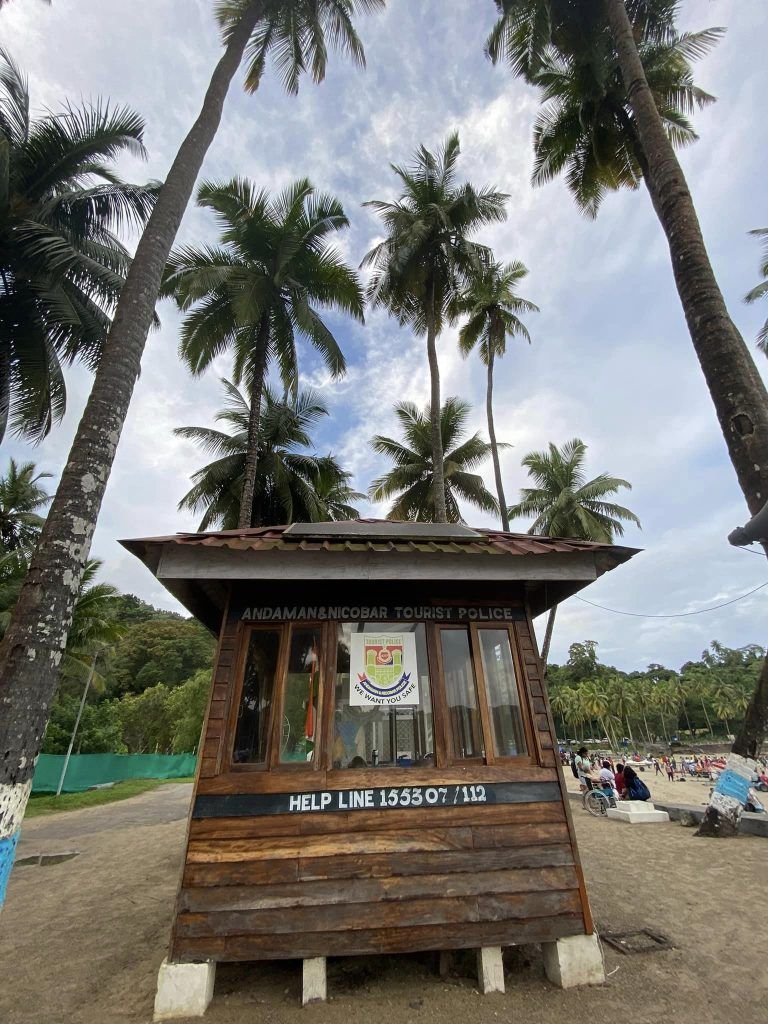 Reena's husband, R.S. Sethi, was an IAS officer, UT Cadre, 1973 batch and loved travelling and chronicalling his experiences. Emerald in the Deep Blue being his first book, I am sure his stay in this beautiful part of India must have ignited his passion for writing.