Business
World Avocado Organization Launches a Consumer Education Campaign to Promote Avocados' Nutritional and Health Benefits in India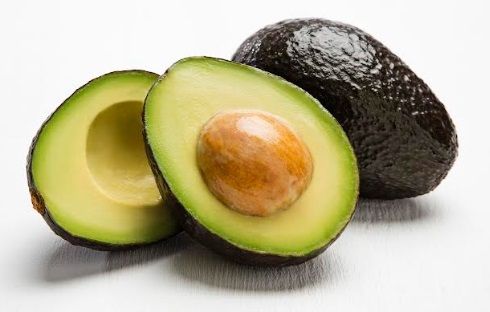 The World Avocado Organization (WAO) a non-profit organization which represents producers, exporters and importers of avocados from across the world, was set up in 2016 to promote avocado consumption and the health benefits of the worlds favourite superfood.
Delicious and healthy avocados
WAO is pleased to announce its expansion of educational activities to promote avocados into the vibrant and rapidly growing Indian market. With its rich history, diverse culinary traditions, and a growing appetite for healthy foods, India presents a significant opportunity for avocados consumption to grow.
Although India has witnessed a surge in avocado consumption in recent years, product usage among the Middle-class consumers is still limited. Most consumers in India are not aware about the health benefits of regular avocado consumption and also not aware how to best use this fruit in different cuisines.
Recognizing the immense potential of the Indian market, WAO has now launched an educational consumer campaign in India to create awareness about avocado nutrition and how it can be integrated in to varied Indian cuisines.
Mr. Zac Bard, Chairman of World Avocado Organization
Speaking on the occasion to mark the launch of WAO campaign in India, Zac Bard, Chairman of WAO said, "We are delighted to bring the World Avocado Organizations campaign to India. The country's dynamic culinary landscape and growing health-conscious consumers make it a great potential market for avocados. Our goal is to educate consumers about the advantages of including avocados in their diet and promote a healthy lifestyle. While most avocados in the market are imported, there are Indian companies who are also looking to grow Hass variety of avocados in India."
"These are exciting time and we are delighted to be here,"Mr. Bard added. "With their natural goodness and versatility, avocados have become an integral part of modern diets across the globe. We envisage similar trends in India and foresee immense potential for avocados. The demand is only going to increase as more discerning Indian consumers discover this amazing fruit, its health benefits, its taste and ways to incorporate avocados in daily meals. We will be coming out with many exciting events. Keep an eye as we bring to you top Indian chefs and nutritionists cooking with and talking about Hass avocados."
About World Avocado Organization
The World Avocado Organization is a non-profit organization founded in 2016 whose members are avocado growers, exporters and importers from around the world – including the top four grower supplier countries to the EU and UK. The World Avocado Organization promotes the consumption of avocados based on their nutritional value and recognised health benefits. It also shares information and insights with the public on avocado production, supply chains and sustainability.
For more information, please visit www.avocadofruitoflife.com.