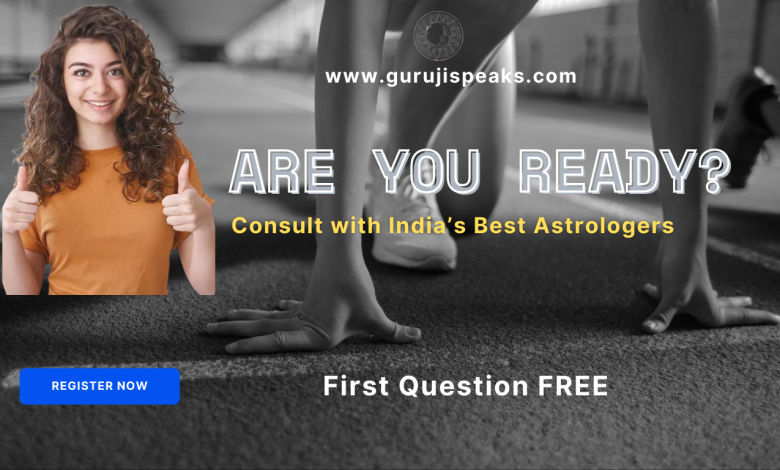 Noida: Guruji Speaks, the premier online platform for authentic Vedic astrology consultations, is set to revolutionize the world of astrology with the launch of its highly anticipated website. With its tagline "Embrace Celestial Whispers," Guruji Speaks offers a unique and transformative approach to astrology that is set to take the industry by storm.
In a world of instant gratification, Guruji Speaks stands apart by embracing the timeless wisdom of astrology, and it's evident in their statement, "Astrology Unleashed." Unlike instant predictions, Guruji Speaks believes that true insight takes time. They understand that profound insights can only be gained through careful analysis and a deep understanding of an individual's horoscope.
The cornerstone of Guruji Speaks' success lies in its team of seasoned astrologers who leave no stone unturned in meticulously analyzing horoscopes to provide accurate predictions and effective solutions.
Guruji Speaks' dedication to the craft of astrology extends to its approach to time. In a world where rushed readings have become the norm, Guruji Speaks chooses to treat astrology with the respect it deserves. Their commitment to providing genuine, insightful, and transformative readings sets them apart.
"Embrace Celestial Whispers" is not just a tagline; it's a way of life at Guruji Speaks. The platform invites individuals to join their community, embark on an enlightening journey, and discover the hidden treasures of their lives.
Your destiny awaits, and Guruji Speaks is here to illuminate the path.
As Guruji Speaks prepares to unveil its website and mobile app, the future of astrology is about to get a whole lot brighter. Get ready to experience the profound and lifelong rewards of authentic astrology. "Guruji Speaks's Vedic Astrology Experts Illuminate Your Path to Cosmic Destiny."
About Guruji Speaks: Guruji Speaks is a premium online platform for authentic Vedic astrology consultations. With a team of seasoned astrologers, Guruji Speaks provides personalized predictions and solutions that empower individuals to make informed decisions and unlock a future full of success. The platform is set to launch, bringing the transformative power of Vedic astrology to users' fingertips.