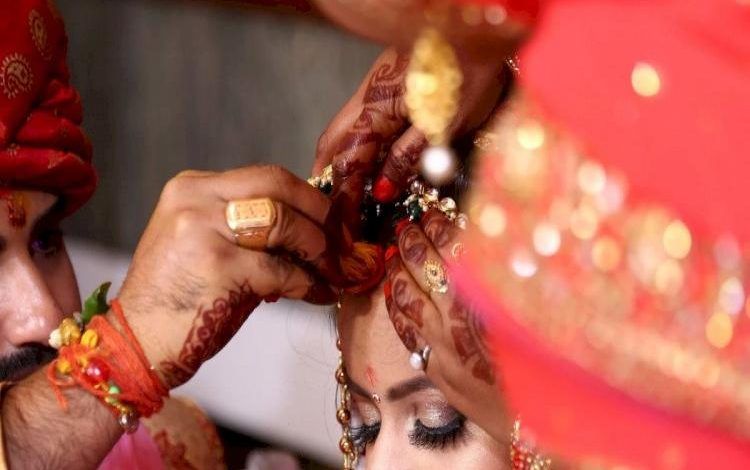 Moradabad : Weddings in India are like a big festival. But for the bride and groom's families, it comes with a lot of tasks. From setting up the perfect orchestra, accommodating all guests, taking care of their needs, following all rituals on time, and much more.
Amidst all this chaos it becomes difficult to keep track of the gate crashers. And gate crashers can ruin your plate calculations which can later lead to dire consequences. To avoid any gate crashers a wedding in UP asked guests to show Aadhar cards before entering.
"Show your Aadhar card, or you won't get food" – this is what the bride's parents told the groom's party guests at a wedding in Uttar Pradesh's Amroha. The video of the incident, which went viral on social media, showed that angry guests left the venue after being asked to show their Aadhar cards for having food. The strange decree was reportedly issued by the bridal party as the event had more guests than expected. This was done from the side of the bride to control the crowd.
The Times of India quoted a guest as saying, there was a huge crowd and within seconds the food started disappearing from the table. This worried the host of the wedding. However, this did not lead to any differences between the two families as the groom's side also agreed to go ahead with the "ground for food" criterion after the groom's parents talked about the paucity of food.
A person from the groom's side said, "Two weddings took place at the same place. It seemed that the 'baraatis' (guests from the groom's side) of the second marriage also tried to enter this food court. It was natural for the family to be worried. The incident is from Hasanpur in Amroha. The bride's side got a little worried seeing the group of guests who had reached the wedding ceremony. So they asked the guests to show their Aadhar cards before entering the venue.