Ghaziabad
Tragic Mother-Son Demise in Ghaziabad: A Grim Road Accident on Delhi-Meerut Expressway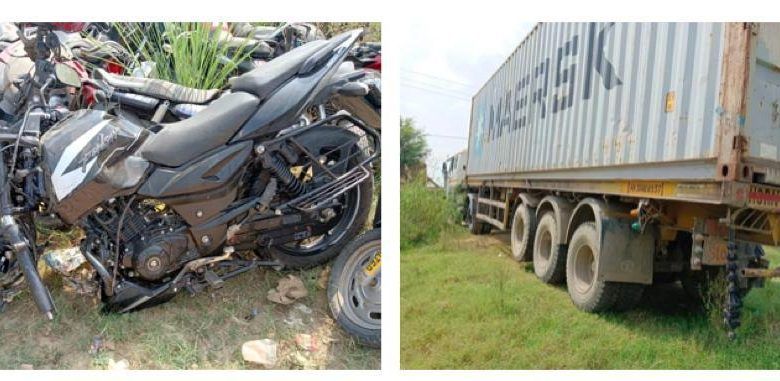 Ghaziabad: In a heart-wrenching incident within the Mussoorie police jurisdiction of Ghaziabad, a mother and her son met a tragic fate while riding their motorcycle on the Delhi-Meerut Expressway. The mishap unfolded near the Hawa Hawai Restaurants, leaving the city in shock.
The victims, identified as Mukesh Devi, the bereaved mother, and her son Vikas, were on a journey from Muzaffarnagar to Delhi, riding their motorcycle along the expressway. The fatal accident transpired on the bridge over the rest area, where a truck collided with their motorcycle from the rear, leading to a devastating impact that resulted in their unfortunate demise.
Grieving witnesses immediately alerted the authorities, prompting a rapid response from the local police. Upon their arrival, the lifeless bodies were promptly sent for post-mortem examinations to ascertain the exact cause of death and gather crucial evidence.
The truck involved in the collision was swiftly seized and taken into police custody to aid in the investigation. The search for the truck's driver, who fled the scene following the accident, has been intensified, with the Mussoorie police collaborating with their counterparts to track down the individual responsible for this tragedy.
It is important to note that two-wheelers have been prohibited from accessing the expressway due to safety concerns. The incident serves as a stark reminder of the potential dangers that can arise when such rules are not adhered to, leading to catastrophic outcomes.
The authorities are urging all commuters to abide by traffic regulations and prioritize safety to prevent such heartrending incidents in the future.