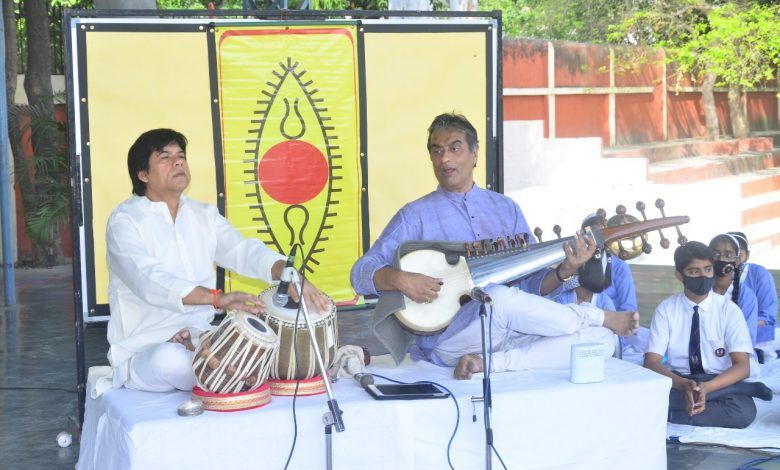 Music is an outburst of the soul. Where words fail, music speaks.- Frederick Delius
Meerut : To enrich the quality of formal education to the students by increasing their awareness in different aspects of Indian heritage and inculcate in them a love for music. Meerut Public School organized a musical extravaganza in association with Spic Macay on Wednesday, 20th April.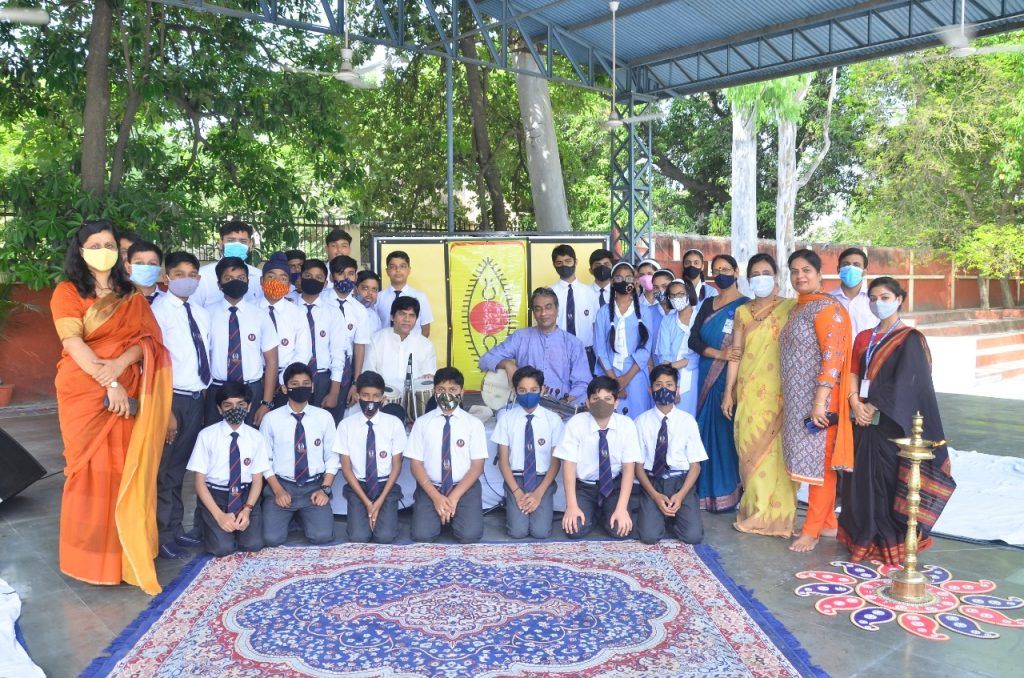 The objective of the initiative was to let the young students experience the mysticism embodied in the rich and heterogeneous cultural tapestry of Indian Heritage, with a hope that the beauty, grace, values, and wisdom embodied in these arts will influence their way of life and thinking and inspire them to become a better human being.
Rajeeb Chakraborty (Renowned Sarod Player) along with Mithilesh Kumar Jha (Eminent Tabla Maestro) graced the occasion.