Ghaziabad
Shocking Video: Police Officer's Brutal Assault Goes Viral, Sparks Outrage and Investigation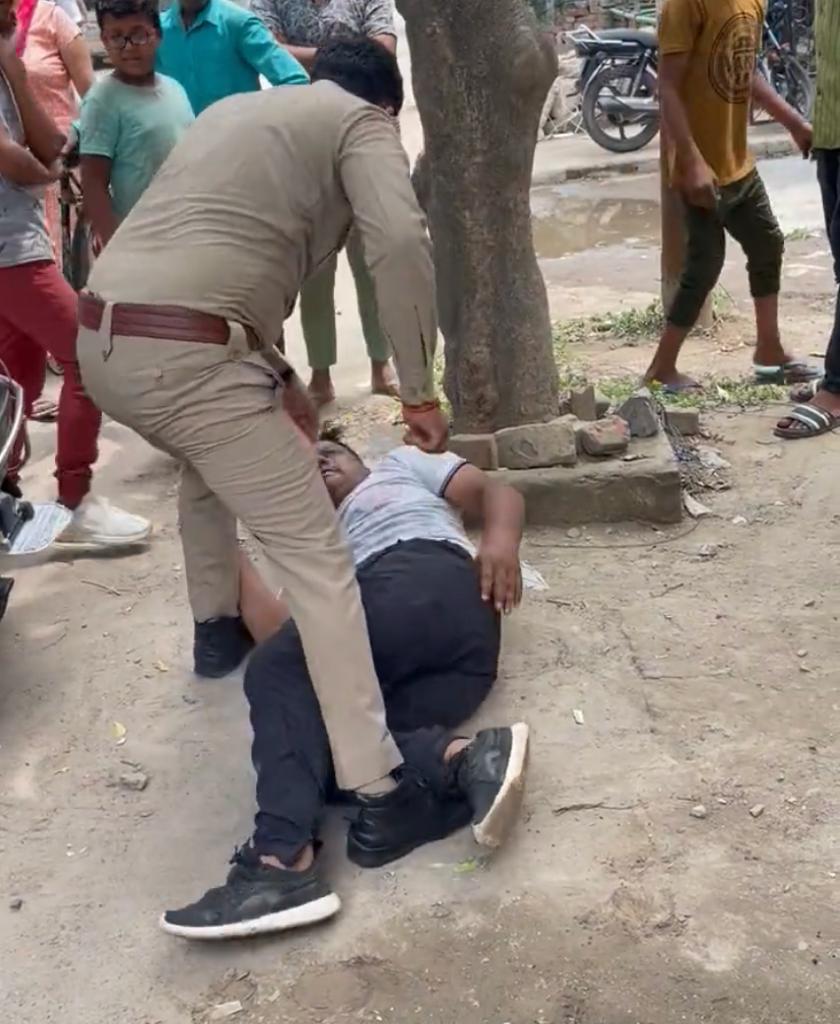 Ghaziabad: In an incident that has sparked outrage, a video of a police officer brutally beating a young man in Gaaziabad's Karpuripuram, Kavinagar has gone viral on social media. The incident, captured on video, shows the constable kicking and beating the individual lying on the ground. The video has raised concerns about the conduct of the constable and has led to swift action by the authorities.
The incident occurred on August 14th near Karpuripuram in Kavi Nagar police jurisdiction. The video shows a young man being kicked and assaulted by a police officer while he is lying on the road. The victim had reportedly fallen down, and instead of helping him, the police officer subjected him to a violent assault. Several bystanders witnessed the incident but were initially hesitant to intervene due to the officer's authority.
As soon as the video started circulating on social media, the local police took notice and filed a First Information Report (FIR) against the police officer involved. The accused officer, identified as Rinku Rajoura, has been suspended pending further investigation. The incident has also prompted a departmental inquiry into the matter.
The Station House Officer (SHO) of Kavi Nagar Police Station, Yogendra Malik, stated that the police took cognizance of the viral video and registered a case of assault and threat against the accused officer, Rinku Rajoura. The Assistant Commissioner of Police (ACP) further informed that Rajoura is posted at Madhuban Bapudham Police Station and has been suspended in light of the incident. The departmental inquiry is also underway to ensure a comprehensive investigation.
The incident has once again raised concerns about police behavior and the need for accountability and transparency within the law enforcement system.