Ghaziabad
Shocking Spa Scandal Unveiled: Dozens of Boys and Girls Arrested in Police Raid at Pacific Mall
Ghaziabad: In a major operation led by Deputy Commissioner of Police (DCP) Trans Hindon, the police conducted a raid at a spa therapy center located at Pacific Mall. The raid resulted in the apprehension of several boys and girls.
Acting on information regarding a spa scandal, the police took swift action to investigate the matter. The Pacific Mall spa was specifically targeted, leading to a significant crackdown. As a result, a considerable number of girls and young men were taken into custody by the police.
The details of the alleged spa scandal have not been disclosed by the authorities yet. However, it is expected that a thorough investigation will be carried out to uncover any illegal activities or wrongdoing related to the spa center.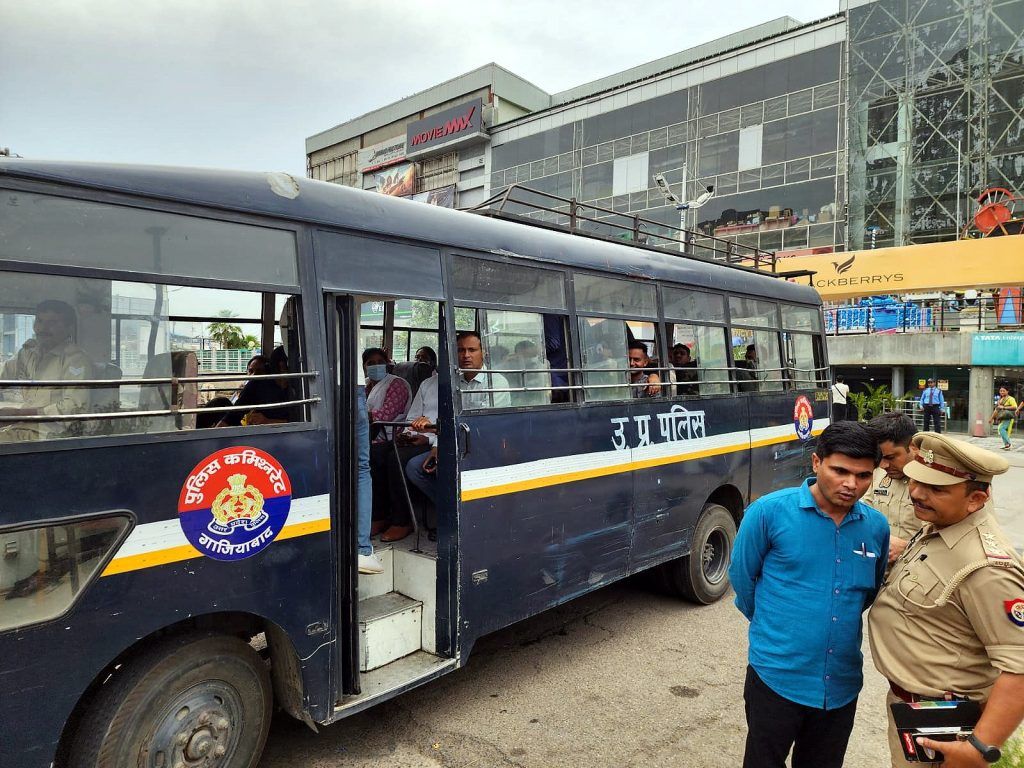 The arrested individuals have been placed under police custody, and further legal procedures will be followed. The authorities aim to ascertain the nature of activities taking place at the spa therapy center and ensure that justice is served accordingly.
As the investigation progresses, more information is likely to emerge regarding the spa scandal and the individuals involved. The police, along with relevant departments, will continue their efforts to bring any illegal practices to light and maintain law and order in the city.
Residents and mall-goers have expressed their concerns over such incidents taking place in well-known establishments. They hope that stringent actions will be taken to prevent the recurrence of such illegal activities and ensure the safety and security of the community.
Authorities are urging citizens to come forward with any relevant information that could assist in the investigation and help uncover the full extent of the spa scandal.