Ghaziabad
Mewar Law Institute students visit NGT to learn about environmental law and legal proceedings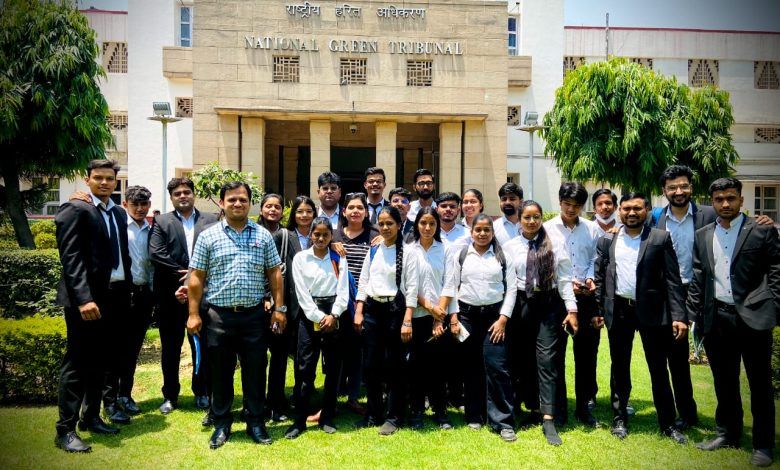 Ghaziabad : Students of Mewar Law Institute in Vasundhara recently visited the National Green Tribunal (NGT) in Delhi to gain practical knowledge about legal cases related to environmental issues. The visit was organized for students pursuing LLB and was aimed at shedding light on the legal workings of NGT.
Around 30 students visited the NGT where they were helped by the officials in allocating courtrooms for them. The LLB fourth-semester students were allotted courtroom no. 1 whereas the LLB sixth-semester students were given courtroom no. 2.
The proceedings continued for about two hours and afterward, the judges postponed the hearing of all cases listed for the day. The students had the opportunity to observe cases related to government's negligence in forest lands, illegal mining, illegal stone crushing and other relevant topics.
The students, after their lunch, had the chance to interact with NGT officials who were working towards environmental safety. Dr. Alka Agrawal, the Director of Mewar Group of Institutions, said that the visit was aimed at increasing student's knowledge about the legal system in the country and reminded them that it is the duty of every citizen to work towards environmental preservation.