Meerut
Meerut: Deewan Public School celebrates Christmas, the festival of joy and sharing
Meerut : It is rightly said that Christmas magic is silent. You don't hear it, you feel it. So did the students , teachers and everyone else present in school felt , wrapped with joy and prosperity of the most cherished day of the year " Christmas ".
This festival is synonymous to happiness and love all around us. With illuminating lights, melodious Christmas carols and decoration of Christmas tree the festival was celebrated with enthusiasm in the premises of " Dewan Public School " on 22 December'22. Children dressed in red and white attire with oh! So beautiful Santa caps sang beautiful carols and danced to the tunes of Jingle Bells. The celebration filled our hearts with positivity and contentment.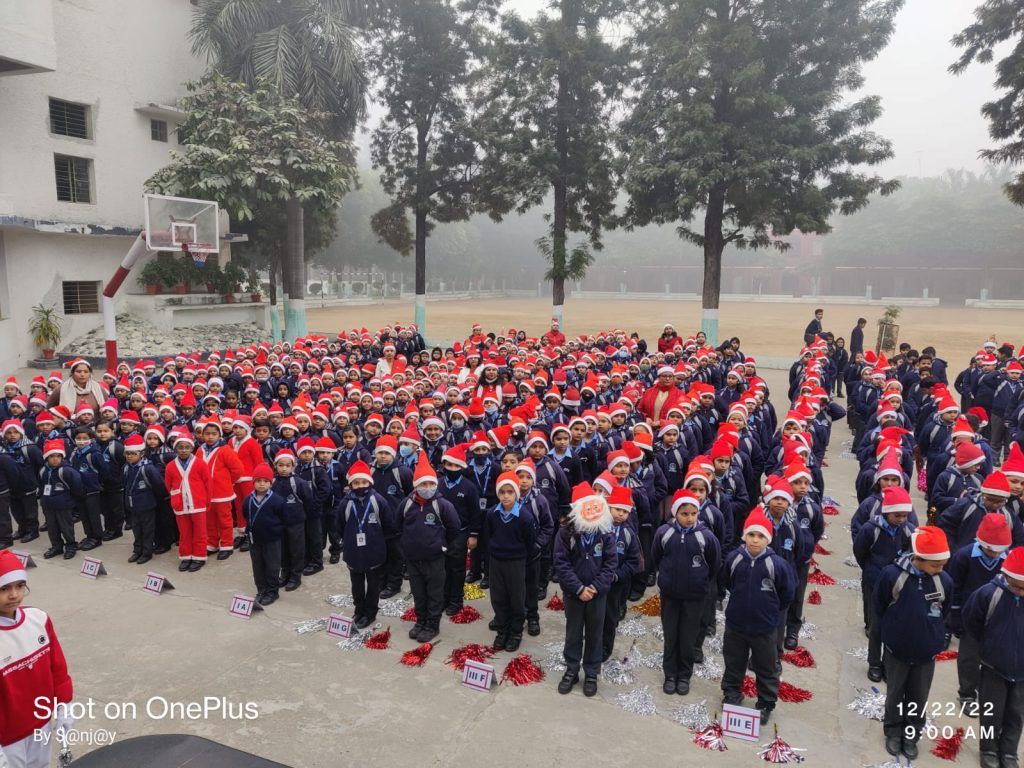 School director HM Rout was seen caroling the Christmas melodies with children and principal Ashim kumar Dubey on the occasion gave a strong message to the students to always respect the religious and cultural diversity of our country, celebrate each festival with warmth and be proud of our Country.