Meerut
Farmers Stage Protest at PVVNL Office Over Electricity Bills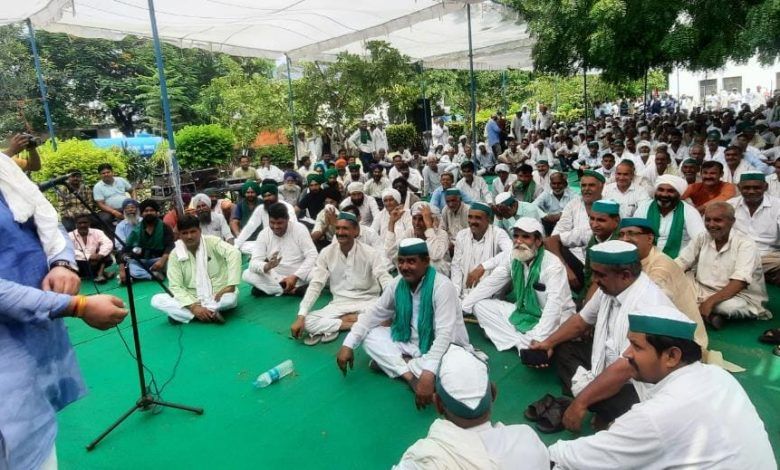 Meerut: Thousands of farmers converged at the premises of the Paschimanchal office today, raising their voices against electricity bills. The gathering took the form of a grand panchayat, where farmers expressed their concerns regarding the escalating electricity charges that have burdened their livelihoods.
The protest, marked by a sea of tractors and trailers, saw farmers from various regions of the district joining forces to demand fair and reasonable electricity tariffs. The Paschimanchal office, witnessed an overwhelming influx of farmers, all with a common goal – to voice their dissatisfaction with the mounting electricity bills that have been impacting their agricultural activities.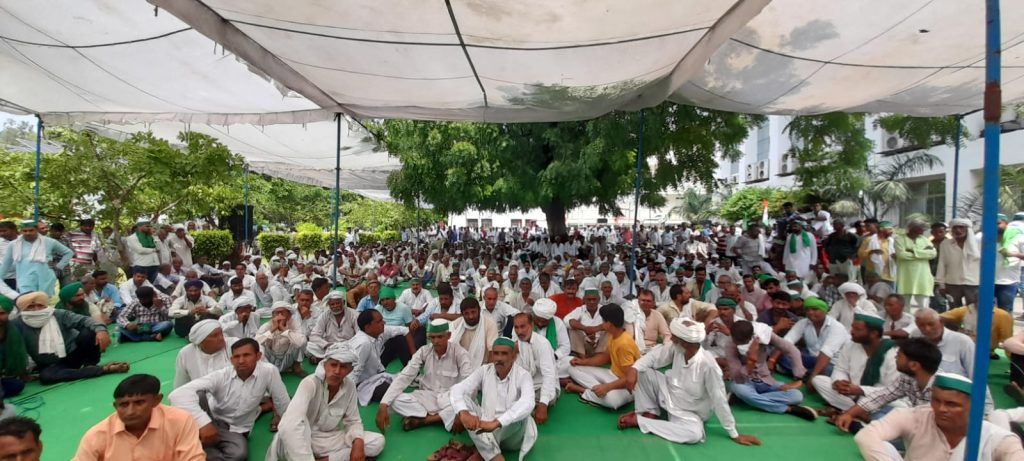 The farmers' representatives, amidst slogans and fervent speeches, highlighted the predicament faced by the farming community due to soaring electricity bills. They emphasized the crucial role electricity plays in agricultural operations, ranging from irrigation to machinery, and expressed their concerns about the increasing financial strain.
"We are not against paying for the electricity we use, but the sudden and steep rise in the bills is unjust and unaffordable for us," remarked one of the protesting farmers. The demonstration remained peaceful but resolute, with farmers demanding transparency in billing calculations and a more empathetic approach towards their plight.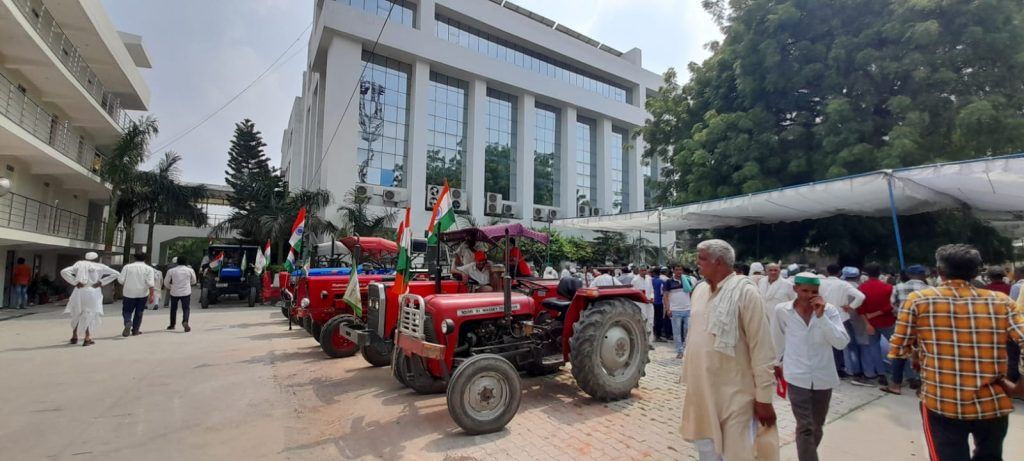 Security measures were heightened around the office Building as the massive assembly of farmers continued their protest throughout the day. Representatives from the PVVNL were reportedly in talks with the farmers' leaders to address their grievances and reach a resolution.
The protest sheds light on the growing concern among the farming community about the economic challenges they are facing due to the rising costs of essential services. The unity displayed by the farmers at the heart of Meerut sends a strong message to authorities, urging them to consider the realities of rural life and ensure that electricity bills do not become a burden on their sustenance.