Spiritual
Day 6 of Devi Mahatmyam : Uttam Charitra or 3rd Charitra, the most complex of all Charitras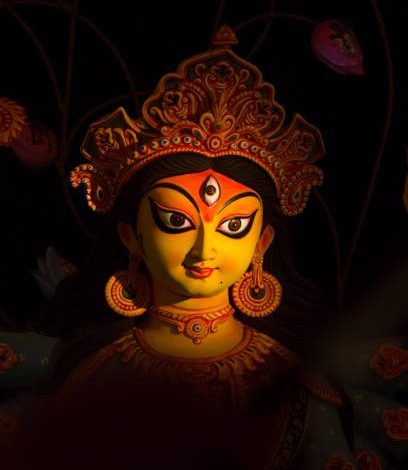 Maa Katyayani is worshipped on the sixth day of Navratri. She is one of the most worshipped form of Maa Durga & is considered to be destroyer of all evil. She took birth as daughter of Sage Katyayan hence the name Katyayani.
Maa Katyayani was created to end the sins being committed by the Asuras and was a born fighter. She had a resplendent form with 3 eyes, 18 hands and reflugent of a thousand suns. Her vehicle is the lion and she was given large number of weapons to include Shiva's Trishul, Vishnu's Sudarshan Chakra, Vruna's Shankha, Agni's Dart, Vayu's Bow, Surya's Quiver, Indra's Thunderbolt, Kubera's Mace, Brahma's Rosary and Kamandalu, Kala's Sword and Shield, Vishwakarma's Axe, Kubera's Mace & many more such 'Divya Astras'.
Thus armed Maa Katyayani proceeded towards Vindhya mountains where Mahishasura lived. A fierce battle followed. The slaying of Mahishasura gave her the name of Mahishasuramardini.
She has four hands. She wields a long Sword in one, lotus in 2nd, blesses with 3rd and protects with the 4th.
May she protect us all from all evils.