Business
Uttar Pradesh
Businessmen From 45 Countries Will Gather, Aiming to Make Agra the 'Footwear Capital' Of the World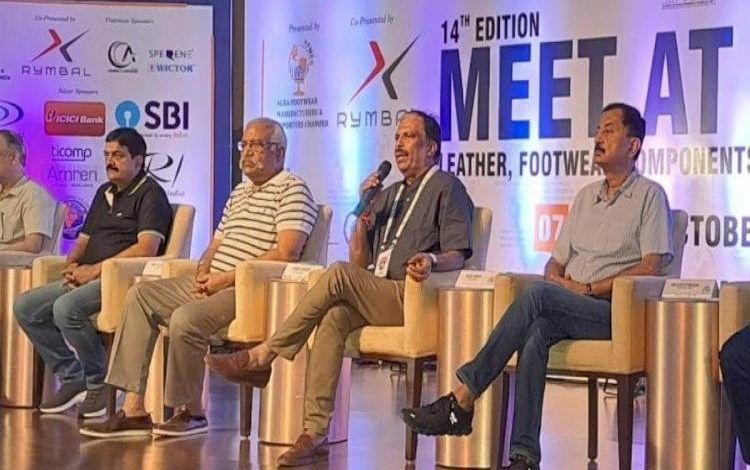 Agra : The Meet at Agra organized by the Footwear Manufacturers and Exporters Chamber (FMEC) will start on Friday. From 10 am to 6 pm, exhibitors from 45 countries including India will display various products through 225 stalls. Union Commerce and Industry Minister Piyush Goyal will inaugurate the program at 4.30 pm at Agra Trade Center, Singna.
Agra has 25% participation in export
Giving information about the program at Agra Trade Center, Shanghna on Thursday, FMEC President Puran Davar said that due to Kovid, the event was not being held for two years. So the 14th edition is delayed by two years. He said that the shoe industry is more employable with less capital. We are moving ahead with a business target of 15 thousand crores. Agra's total share in exports is 25 percent.
At the same time, we are at 65 percent in domestic production. We are doing many experiments to increase business and make the industry prosperous. Agra has to be made the shoe industry capital of the world. Till now only the leather business was done, but now we have tried our hand in the field of sports shoes also. Many well-known companies have completely stopped imports from China and we are making steady growth in the domestic market. The dependence on China for shoe soles has been eliminated and the quality has to be increased. Union Minister of State Prof. SP Singh Baghel, MP Rajkumar Chahar, and Cabinet Minister Yogendra Upadhyay will be present.
Youth should not be job seekers, be givers
FMEC Convenor Captain AS Rana said that a total of 225 stalls are to be set up in the program, which has been booked a month in advance. More detail will be given in the upcoming event. Because we are getting fast growth. To further strengthen our hold, we have to enhance the quality. Shoe businessmen and students of various institutions will be exposed to new technology at the event. Its purpose is that the youth should not be allowed to ask for jobs.
Risks management will be taught in the technical session
FMEC officials said that traders and students would be taught about risk management through technical sessions. Its purpose is to be aware of the loss and not be intimidated by the apprehension.
FMEC Secretary Lalit Arora, Executive Members Pradeep Vasan, Sudhir Gupta, Rajiv Vasan, Kuldeep Singh, Sunil Manchanda, Girish Luthra, Jitendra Trilokani, etc. were present.