Ghaziabad
Rudra Pratap Singh Bist Clinches Title of Best Wicket-Keeper in Intra-Cup Under-11 Cricket Tournament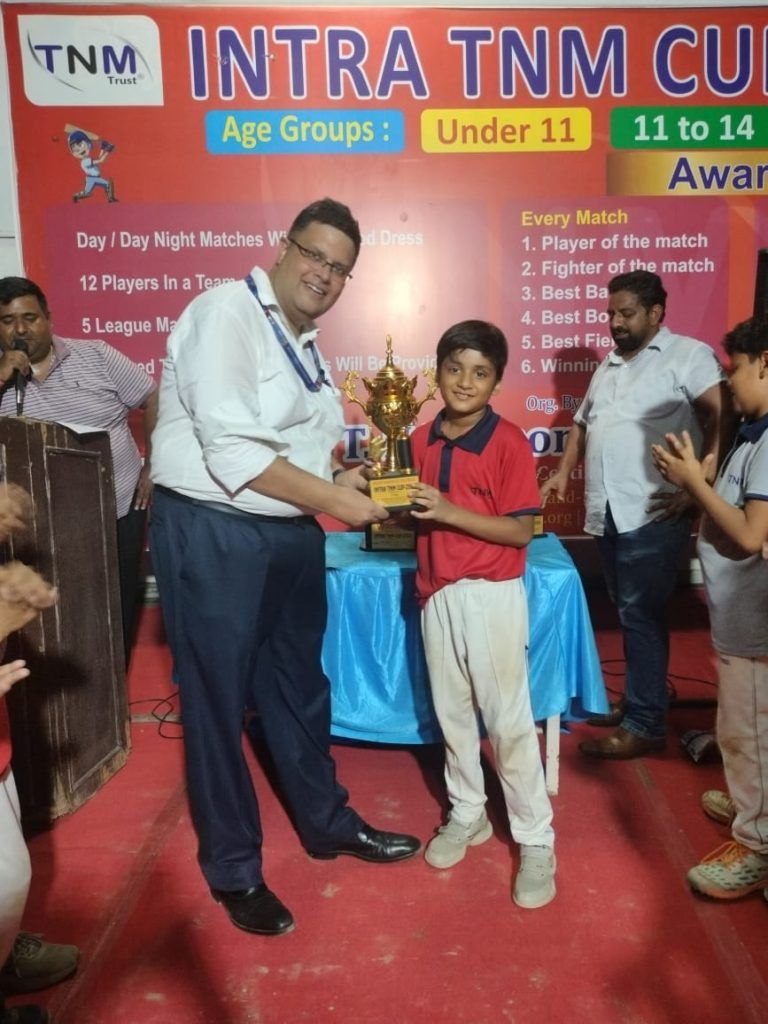 Ghaziabad: In the ongoing Intra-Cup tournament at TNM Academy, Rudra Pratap Singh Bist, playing for TNM Panthers in the Under-11 category, secured the accolade of Best Wicket-Keeper. Amidst fierce competition, Rudra displayed exceptional skills behind the stumps, earning this prestigious title.
The tournament witnessed remarkable performances not only from Rudra but also from other team members including Krishna Poswal, Yashasvi, Garv, Achit, Harshil, and Arav. In a series of five matches, the TNM Tigers triumphed over the TNM Panthers with a 3-2 victory. In the second match of this series, Rudra Pratap Singh was also awarded the Best Fighter of the Match title.
The event, organized by Ajay Yadav, received enthusiastic support from the audience and players alike. The pivotal role of the umpires, Chiranjit Kumar, Vijay Kumar, and Mahesh Thakur, in ensuring fair play and accurate decisions during the matches, was highly commendable.
Rudra's exceptional skills and dedication have not only contributed to his personal achievement but have also added to the success of his team in this thrilling cricket tournament. As the competition continues, spectators eagerly await further displays of talent and sportsmanship from these young cricket enthusiasts.