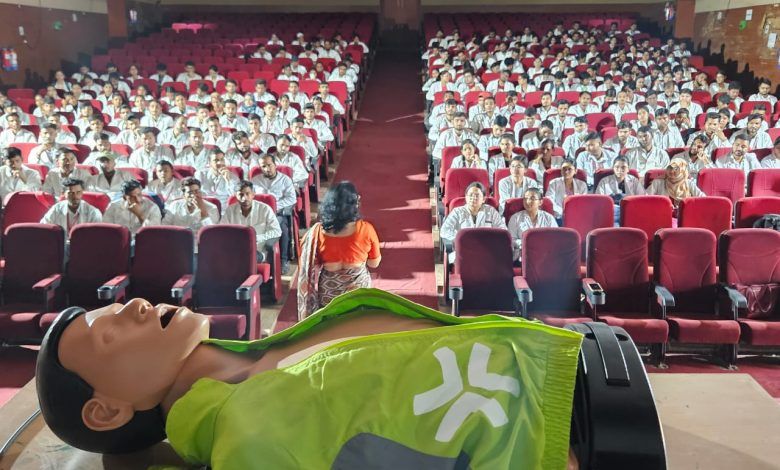 Meerut: In an effort to raise awareness about road safety and reduce the alarming number of road accidents in the country, a Road Safety Fortnight has been organized at the Medical College Meerut. The campaign, held from 17th to 31st July, aims to educate students, medical professionals, and the community about the importance of safe road practices.
Dr. V. D. Pandey, the Media Coordinator of the Medical College, highlighted the concerning statistics of road accidents in the country, where approximately four lakh accidents occur annually, resulting in the loss of around 1.5 lakh lives. He further emphasized that Uttar Pradesh has witnessed a 5.5% increase in road accidents and a 4.2% rise in the mortality rate due to such accidents in the first six months of this year compared to the previous year.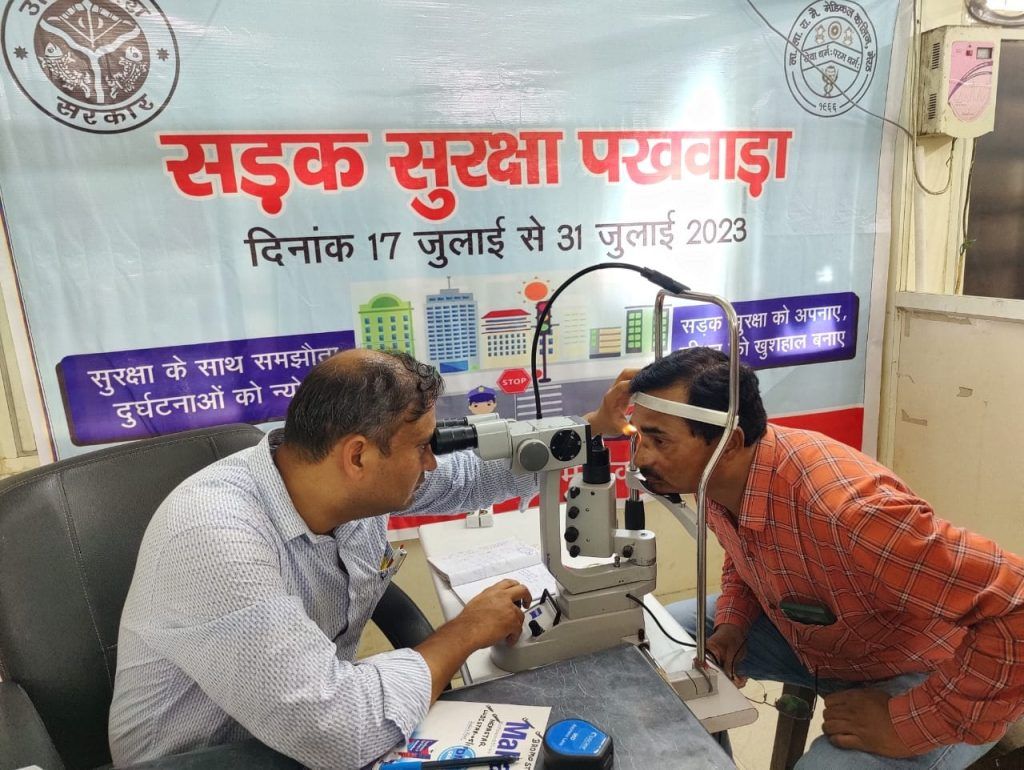 Under the guidance of Dr. R. C. Gupta, Principal of L. L. R. M. Medical College Meerut, various programs have been planned to promote road safety. Dr. Neelam Gautam, the nodal officer for the Road Safety Fortnight, along with the cooperation of different departments, is conducting awareness campaigns during this period.
As part of the ongoing campaign, on 17th July 2023, Dr. Seema Jain, Professor, and Head of the Community Medicine Department, conducted an informative session on road safety and immediate first-aid treatment for accident victims at the Surajkund Hospital and Urban Health Training Center.
On 18th July 2023, as part of the Continuous Resuscitation Services for critically injured patients, the Medical College has been providing swift medical aid to road accident victims.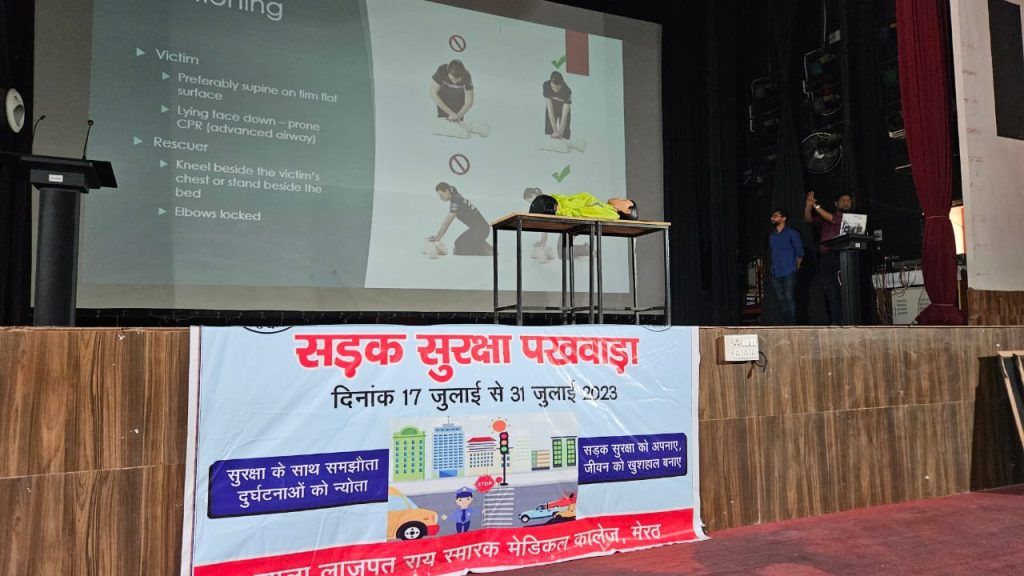 In a bid to encourage participation and increase road safety consciousness, on 19th July 2023, all the staff members of the Medical College were acquainted with the IRAD mobile app, where they are responsible for updating the details of pending road accidents.
Furthering their efforts, on 20th July 2023, Dr. Lokesh Kumar, the Head of the Ophthalmology Department, organized a free eye check-up camp for the drivers, cleaners, and patients along with their attendants associated with the Medical College.
On 21st July 2023, medical and paramedical students received training on providing first aid, basic life support, and advanced life support at the accident site, conducted by specialists in anesthesia and orthopedics.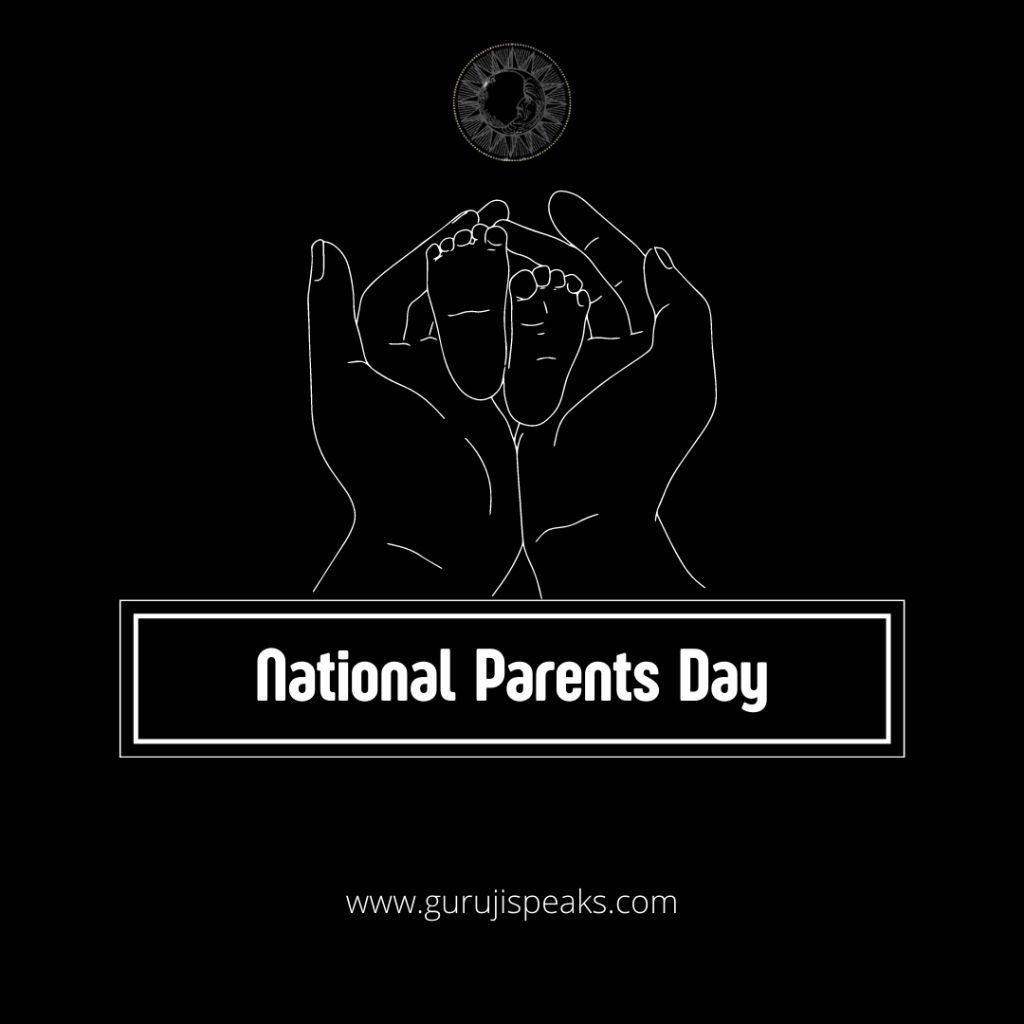 Dr. R. C. Gupta, the Principal of the Medical College, asserted that a series of programs would continue until 31st July 2023, educating students, medical professionals, patients, and their attendants about road safety, seatbelt usage, helmet wearing, and other crucial road safety measures.
As the Road Safety Fortnight progresses, the hope is to foster a culture of road safety awareness and contribute to a safer environment for all commuters.
Stay tuned for updates on the Road Safety Fortnight's initiatives.