Ghaziabad
Republic Day Celebrations at Parevartan School, Raj Nagar Extension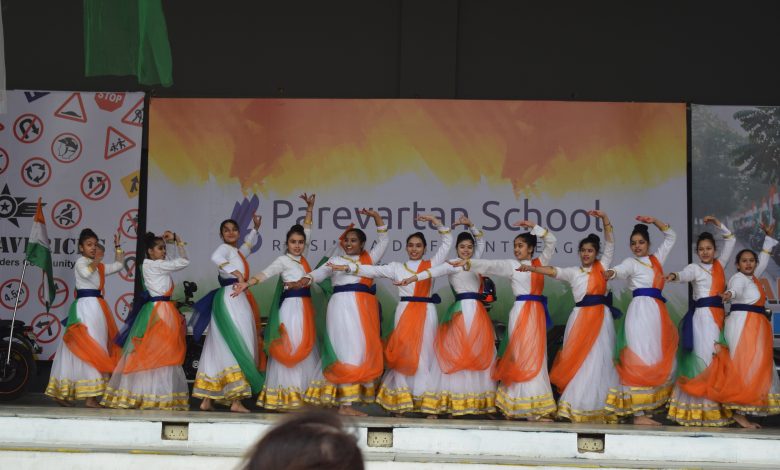 Ghaziabad: With great zeal and fervour, Parevartan School, Raj Nagar Extension celebrated the 74th Republic Day, in association with the Royal Mavericks, Royal Enfield motorbike riders, on Thursday, January 26, 2023, in the school premises. Dressed in tri-colours, the entire school submerged in the emotions of patriotism.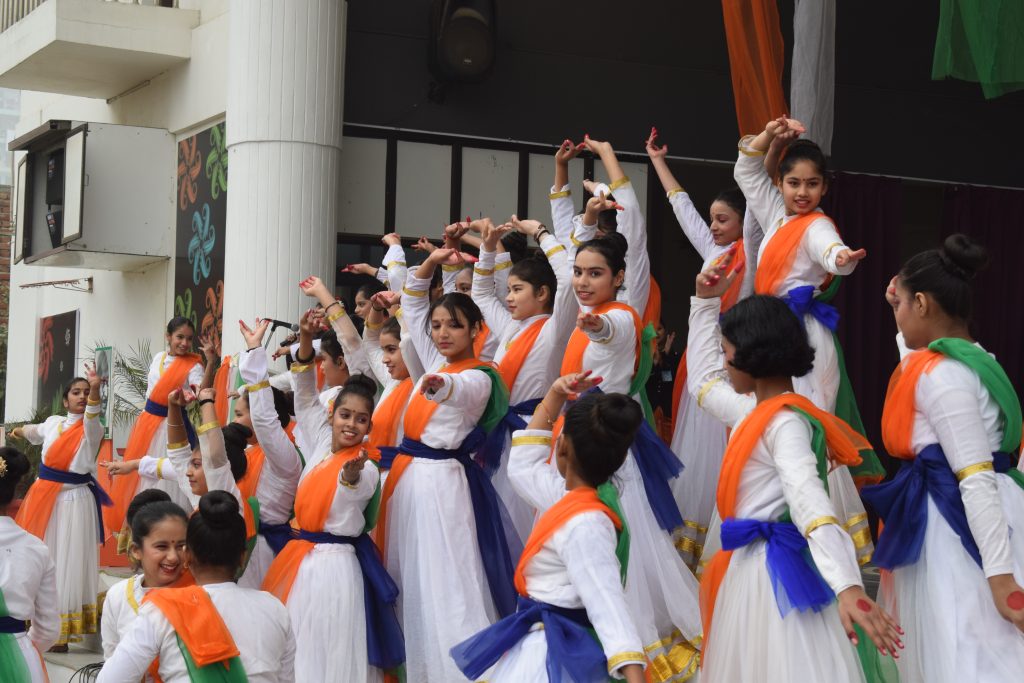 The ceremony began with the unfurling of the tricolour flag by the honourable chairperson Ms. Vinu Chaudhri accompanied by members of the management- Director (Finance) Mr. Vishal Chaudhri, Director (Events) Ms. Vidushee, Principal Ms. Sangeeta Sharma and Head Mistress Ms. Malavika Yadav. chairperson. Ms. Vinu Chaudhari added spark in each one present there by her words of wisdom. The entire environment permeated in the aroma of duty and responsibility towards the country. This day also marked the culmination of Social Science week celebrations 'Sampada' which evoked in the school and its students love for the nation. A joint effort of language team along with cultural department of the school brought the celebration to a new horizon.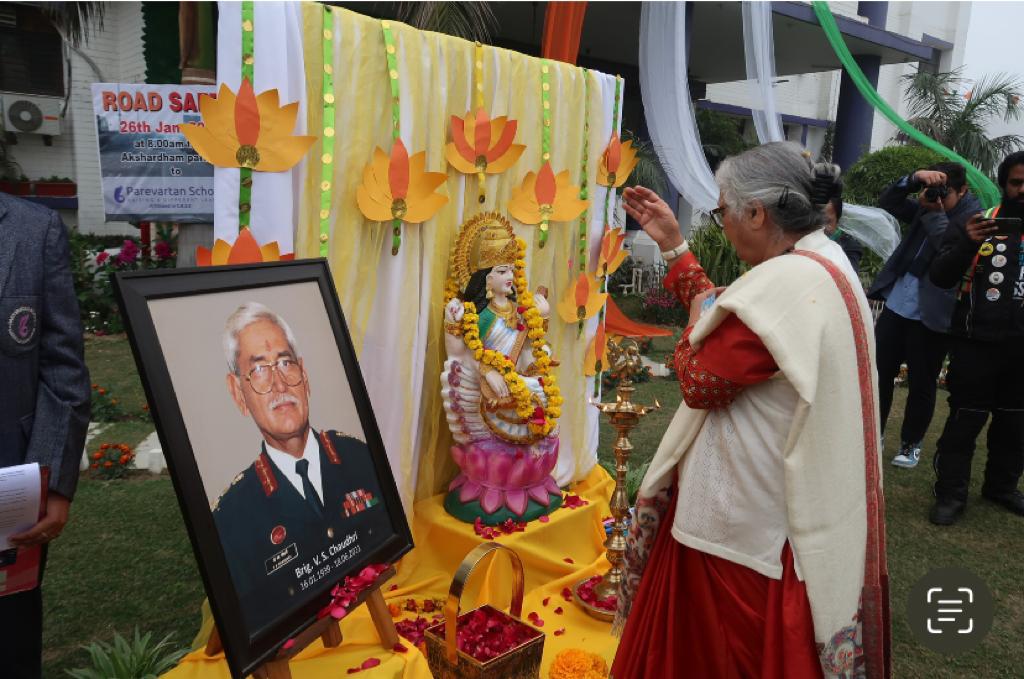 The school witnessed brilliant performance of Parevartanites in the form of dance, songs, speeches and acts that glorified the stage by hue of the attire presenting different states of the country through a ramp walk.
The Royal Mavericks Bikers' Salute Ride, was an initiative to interacted with students and disseminate the message on road safety and civic sense.
The event was culminated with the vote of thanks by the Principal, Ms. Sangeeta Sharma, who reminded everyone on the values and ethics one must have as a true Indian.