Ghaziabad
Rajnagar Extension Residents Rise Against Road Nightmare: Devika Skypers & VVIP Society Protests Deteriorating Conditions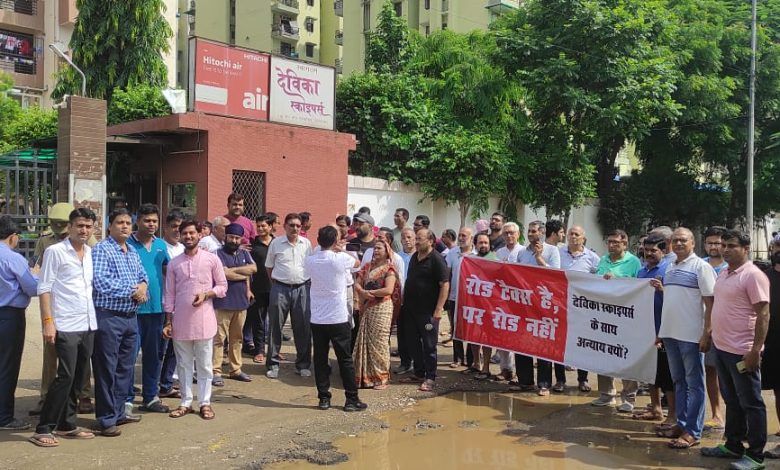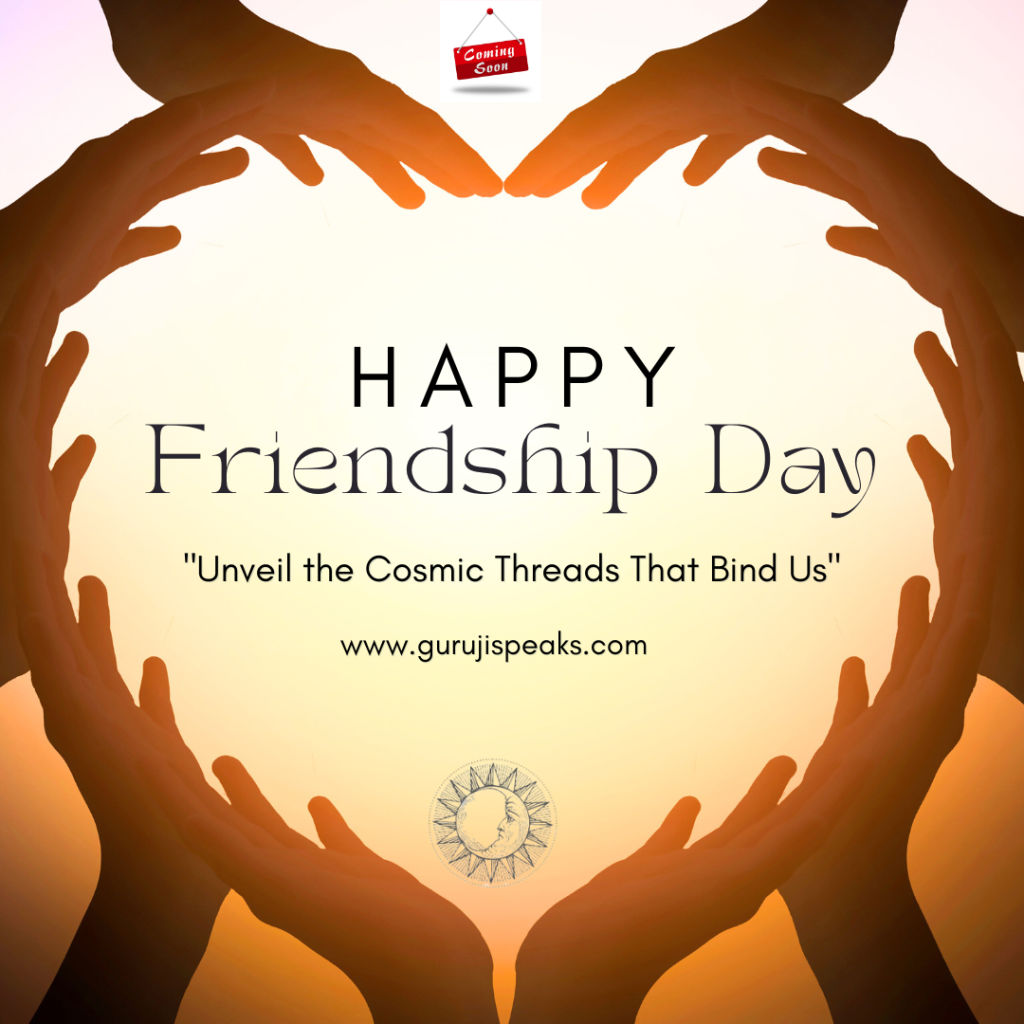 Ghaziabad : The residents of Devika Skypers and VVIP Society, prominent residential communities in Rajnagar Extension, gathered today to stage a peaceful protest against the deplorable state of the roads that connect their society. Frustration has been mounting among the residents as they contend with a road that has become virtually impassable due to its numerous potholes and deteriorating condition.
Despite diligently fulfilling their civic responsibilities by paying house taxes, road taxes, and all other applicable taxes, the residents find themselves grappling with an essential issue that directly impacts their daily lives. The road, which serves as a vital artery for commuting in and out of the society, has progressively deteriorated, posing a serious inconvenience to the residents.
The peaceful protest aimed to draw the attention of local authorities, municipal bodies, and relevant government agencies towards the urgent need for road repair and maintenance. The residents, representing a united front, held placards and banners highlighting the perilous condition of the road and the difficulties they face while navigating it.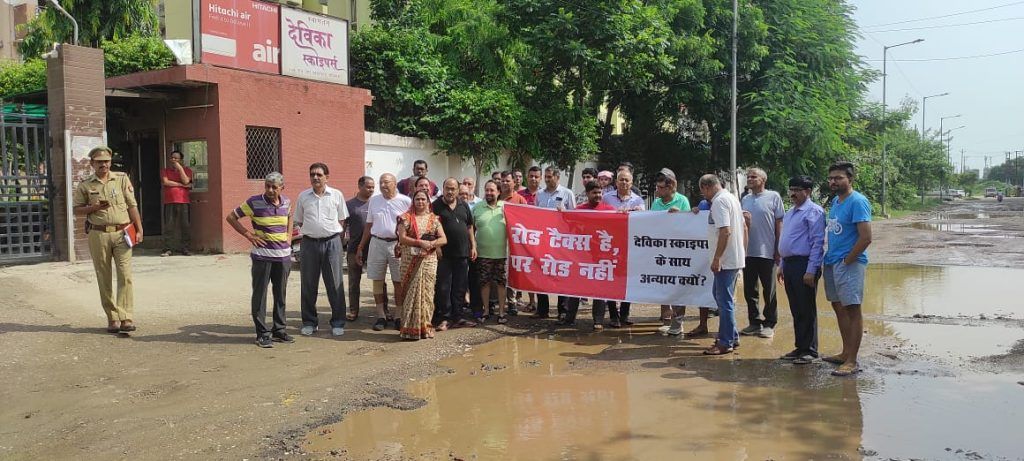 Deepanshu Mittal, from federation of Rajnagar Extension, AOA and one of the organizers of the protest, stated, "We are left with no option but to bring our grievances to the forefront through this peaceful protest. The condition of the road has worsened over time, and it is posing a threat to our vehicles, causing discomfort, and affecting our daily routines."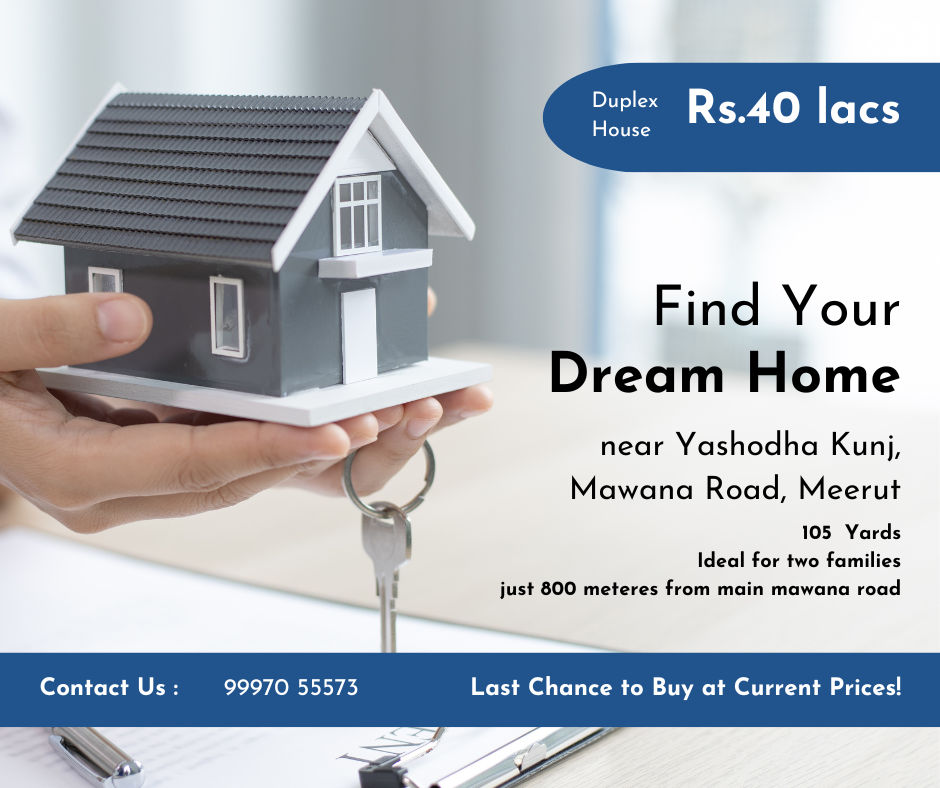 The protest garnered attention from passersby and local media, shedding light on the residents' plight. Their call for prompt action to address the road's condition was echoed by many who passed by the protest site.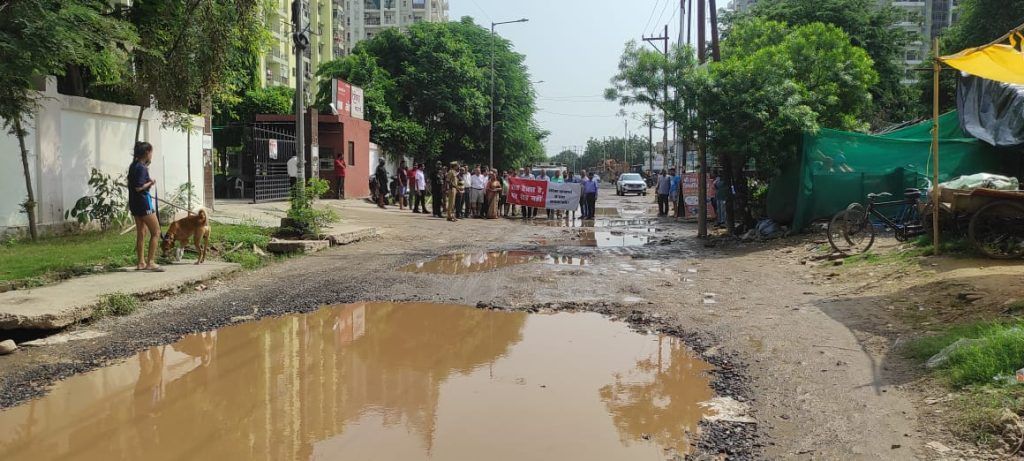 As the residents of Devika Skypers and VVIP Society continue their peaceful demonstration, they hope that their collective voice will prompt the authorities to take swift and effective measures to address the road's condition. Their determination stands as a testament to the power of community engagement and the pursuit of civic improvement.