Ghaziabad
Political Nexus Exposed: ADM Writes Letter to ACP to arrest an accused
Ghaziabad: The Additional District Magistrate of Loni has been compelled to write a letter to ACP Ankur Vihar, highlighting the non-arrest of Omveer Dhama, the brother of former president Manoj Dhama, who has been accused of pressuring contractors involved in municipal works in Loni.
Omveer Dhama has been allegedly exerting pressure on contractors to secure commissions in municipal projects in Loni. However, the police have not yet made any arrests in this case, prompting the ADM Loni to intervene.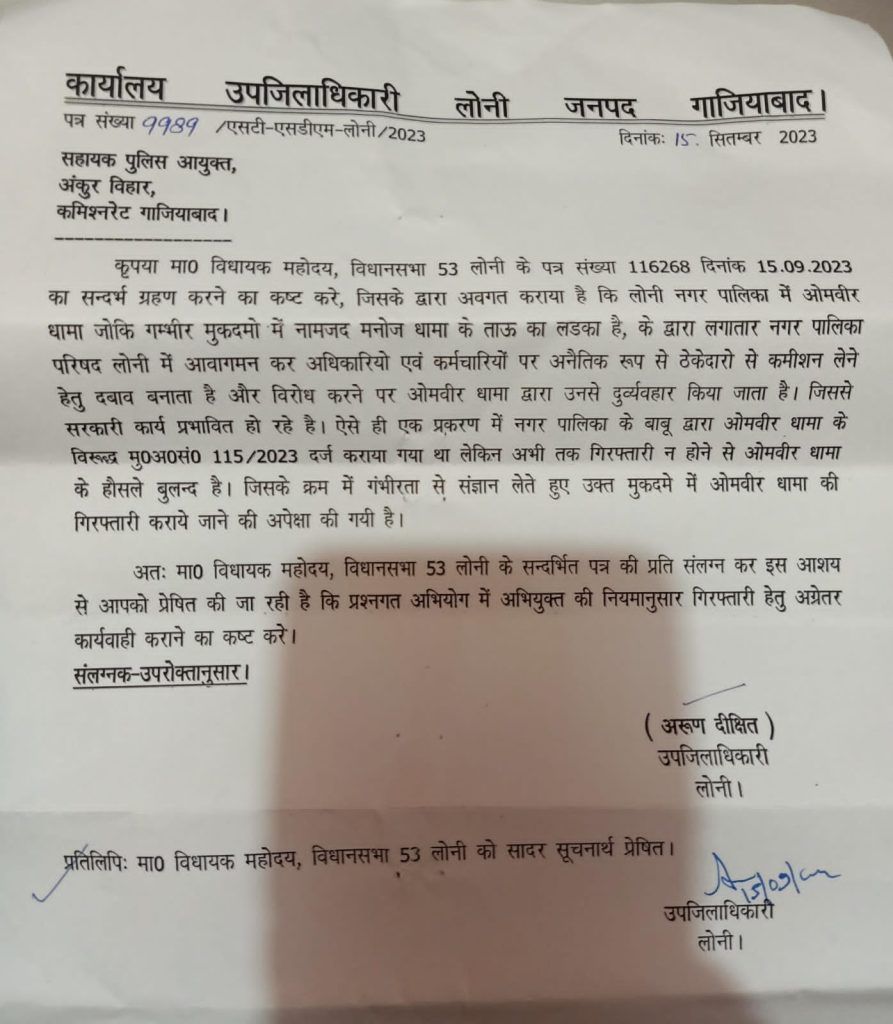 This incident has raised concerns over the possible influence of local politicians and their family members in the functioning of municipal projects. The Additional District Magistrate's letter emphasizes the need for a fair investigation into the matter and urges swift action against those found guilty.
The situation remains tense in Loni as the police grapple with the complex web of local politics and allegations of corruption. Further developments are awaited in this case.