Ghaziabad
Trending
NDRF Teams Swiftly Rescue 52 People Stranded in Karheda Village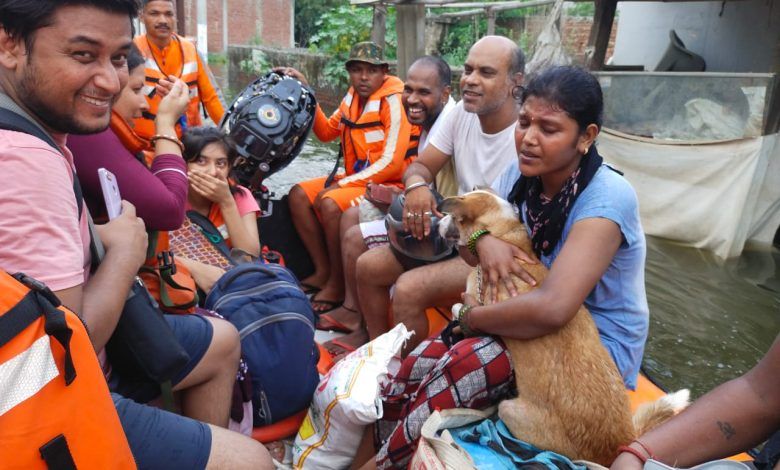 Ghaziabad: A well-coordinated operation by the National Disaster Response Force (NDRF) proved instrumental in rescuing around 52 individuals, who were stranded in their homes due to heavy flooding in Karheda village on Sunday. The NDRF team was promptly deployed on the morning of the incident to ensure the safety of the affected residents.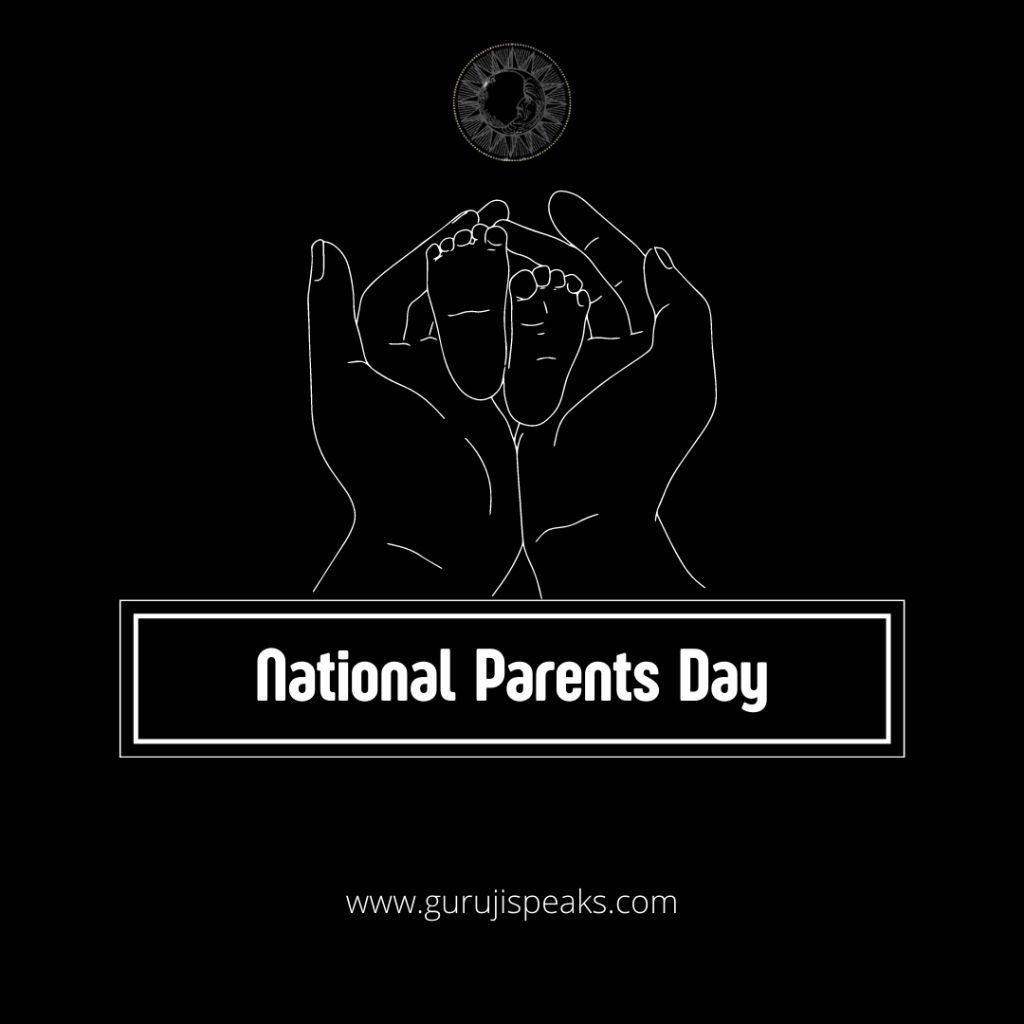 In a race against time, the NDRF team successfully evacuated the stranded villagers to safer locations, providing them with much-needed relief from the escalating floodwaters. The team displayed exemplary professionalism and dedication during the operation, which took place today. The rescued individuals included 55 men, 23 women, 8 children, and 5 domestic animals.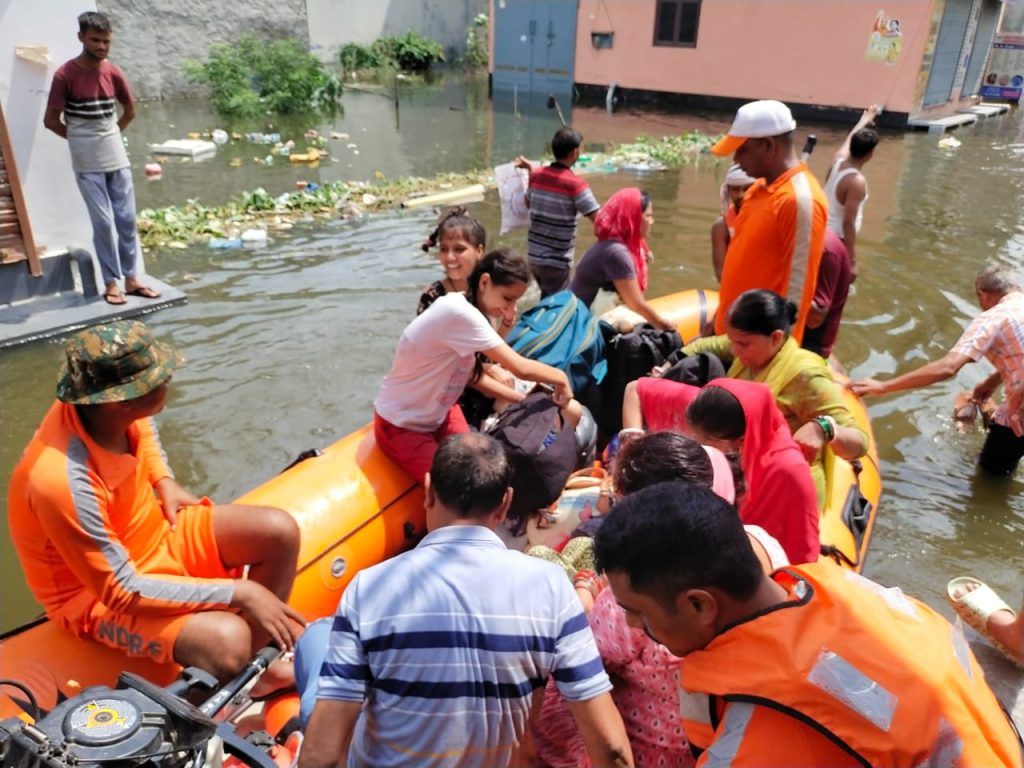 The situation of the Yamuna River's water level is being closely monitored by three teams of the Ghaziabad NDRF Battalion. Given the severity of the floods, these teams have been put on alert mode to respond to any emergency situation effectively.
As the operation in Karheda village concluded successfully, the NDRF has managed to provide immediate assistance and relief to those stranded due to the natural calamity. The rescued individuals have been shifted to safe places until the floodwaters recede.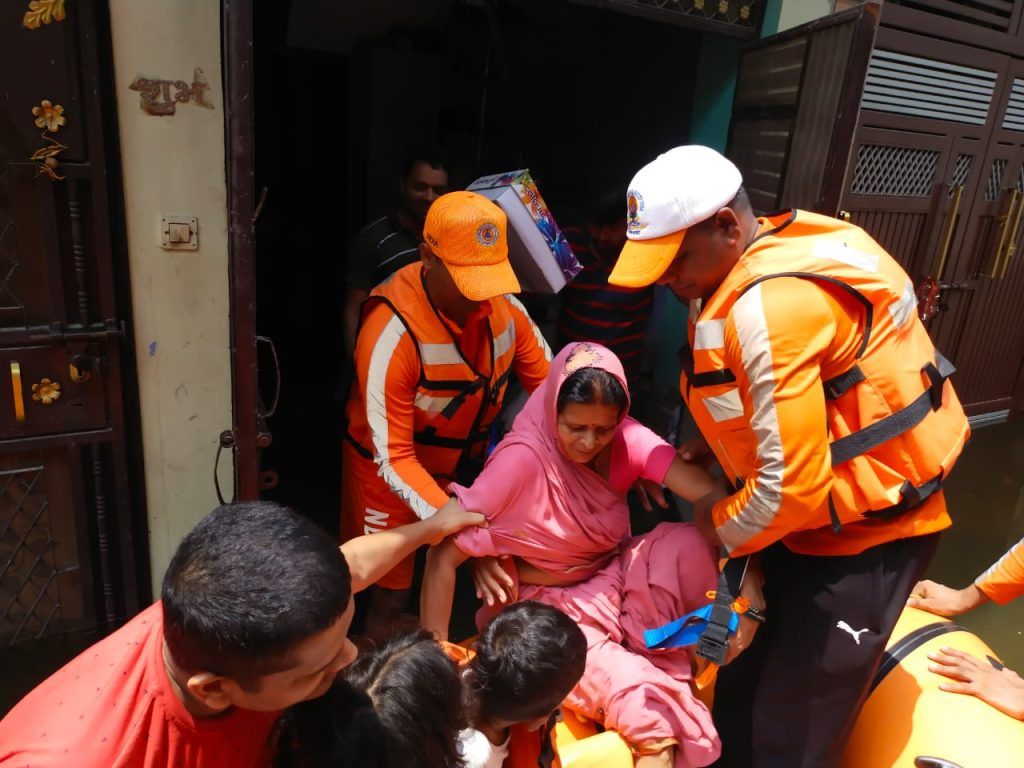 The NDRF's swift response and tireless efforts have undoubtedly saved lives and ensured the well-being of the affected communities. The team's commitment to serving humanity during such challenging times is commendable.