Ghaziabad
MP Gen Dr V.K. Singh Attends Multiple Social Programs in Ghaziabad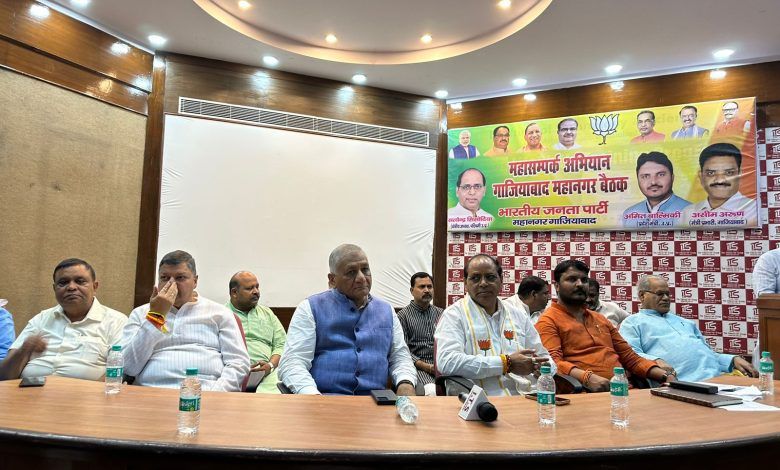 Ghaziabad : On Saturday, Member of Parliament from Ghaziabad and Minister of State for Road Transport and Highways and Civil Aviation, General Dr. V.K. Singh, attended several social and organizational programs organized in Ghaziabad.
The first program was the district-level meeting held under the Mahasampark Abhiyan (Mass Contact Campaign) at R.R.M. University in Modi Nagar. During this program, the Member of Parliament discussed the welfare policies and public interest policies of the Bharatiya Janata Party during its past nine years in power at the center. All the officials and residents of Ghaziabad participated in this program and praised the special tenure of these nine years and also appreciated the ambitious projects of public importance. The Member of Parliament was accompanied by Rajya Sabha MP Kanta Kardam, District President Dinesh Singhal, Modi Nagar MLA Manju Shivach, and other officials.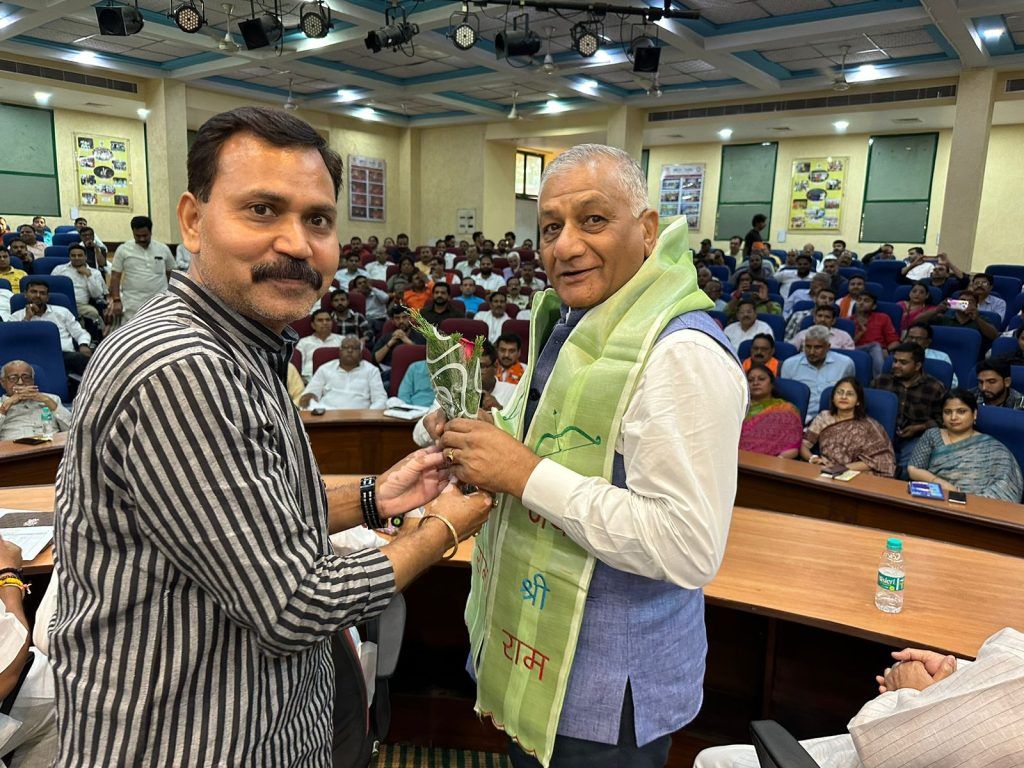 In Loni, the Member of Parliament fulfilled the promise made to Ghaziabad. Today, he inaugurated a 50-bedded poly clinic at Ghaziabad Parliamentary Constituency in Loni. The efforts made by Member of Parliament V.K. Singh for this clinic, which were started in 2016, are now becoming a direct proof of public welfare. Initially, the cost of this clinic was 9.83 million rupees, but the revised cost after completion is 11.73 million rupees. The Member of Parliament inaugurated it and dedicated it to the residents of the area. Today, in this program, Deputy Chief Minister of Uttar Pradesh Brijesh Pathak, Rajya Sabha MP Anil Agarwal, District President Dinesh Singhal, Loni MLA Nandkishor Gurjar, District Magistrate Rakesh Kumar Singh, Chief Development Officer Vikramaditya Malik, Chief Medical Officer Dr. Bhavtosh Shankhdhar, Satyapal Pradhan, Ishwar Mahaveer, Shami Pradhan, all Mandal Presidents, regional leaders, all workers, and officers were present.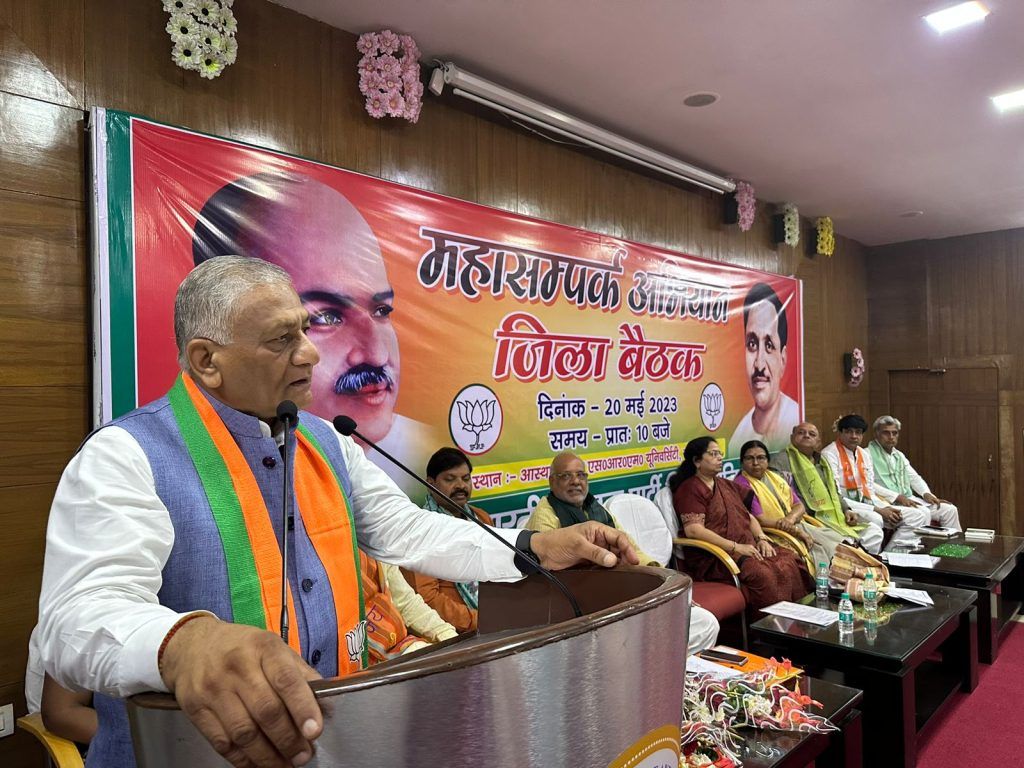 After that, the Member of Parliament interacted at his residence 2/27 Raj Nagar. In this, the Member of Parliament listened to the problems of all the residents and immediately resolved several issues and assured that the remaining issues will be resolved soon.
The next stage of the program was at ITS College, Ghaziabad. The Member of Parliament attended the organized meeting of the Ghaziabad Mahanagar. During this program, through the Mahasampark Abhiyan, organized on the completion of 9 years of the Modi government, discussions were held with the residents about the government's ambitious plans. The Member of Parliament discussed with the residents, officials, and workers about the positive changes brought about by all the welfare schemes of the Modi government. In this program, Regional President of Western Uttar Pradesh Satyendra Singh Sisodia, State Minister and In-charge Amit Balmeeki, Rajya Sabha MP Anil Agarwal, Ghaziabad Minister In-charge Asim Arun, Ghaziabad City MLA Atul Garg, Mahanagar Adhyaksh Sanjeev Sharma, MLC Dinesh Goyal, former MP of Ghaziabad Ramesh Chand Tomar, former Mayor Ashu Verma, Baldev Raj Sharma, former Mahanagar Adhyaksh Vijay Mohan, and all ministers, senior workers, and regional councilors were present.