Meerut
Meerut Nagar Nigam Embraces Hi-Tech Solutions for Efficient Sewer Cleaning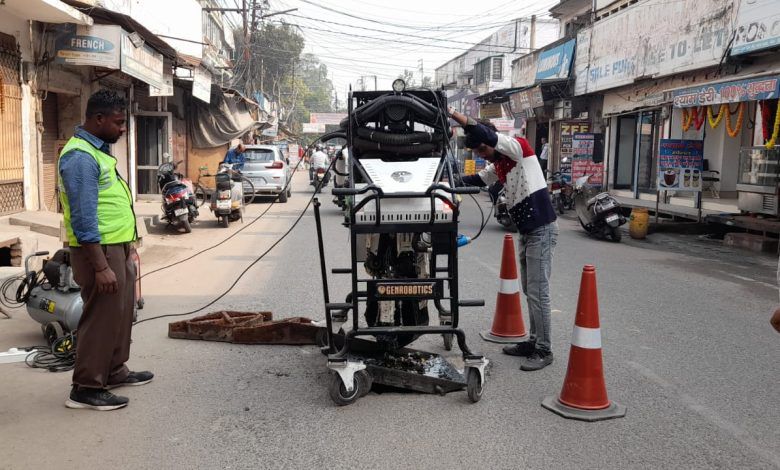 Meerut: In a recent technological leap, Meerut Nagar Nigam has upgraded its sewer cleaning operations. Gone are the days when municipal employees had to wade into filthy water to manually clear waste from the sewer lines. With the introduction of high-tech machinery, the process has become significantly more advanced.
The new system involves computer screens displaying the waste collected in the sewers. The operation is managed by an operator and an assistant who monitor the amount of waste and utilize a system to guide the waste down the sewer line. This innovative approach, facilitated by machinery, ensures a cleaner and more efficient waste management process.
The introduction of technology not only enhances the working conditions for the municipal employees but also signifies Meerut Nagar Nigam's commitment to modernizing its waste management practices. The computer-guided sewer cleaning system is a step towards creating a cleaner and more sustainable urban environment.