Ghaziabad
Joint Operation Rescues Parrots / Tortoises and Foils Illegal Bird Trade; Several Parrots Found Dead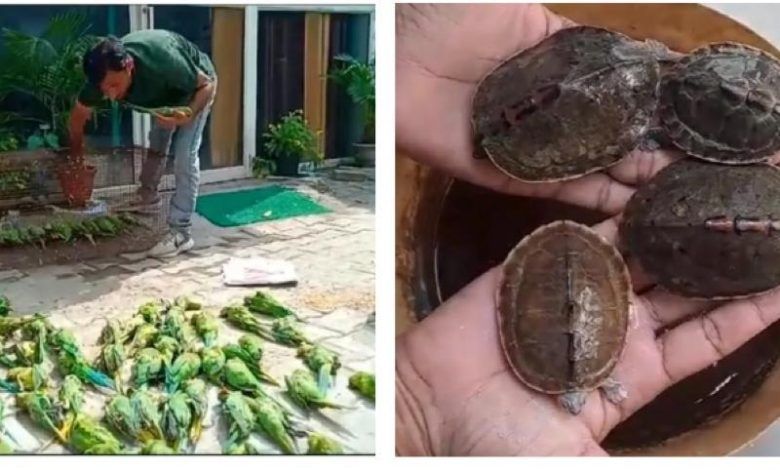 Ghaziabad: In a significant breakthrough, a joint operation conducted by the People for Animals (PFA) team led by Saurabh Gupta and Gaurav Gupta and supported by the local police in the Kaushambi area has led to the apprehension of an alleged bird poacher. This operation has resulted in the recovery of a substantial number of parrots and a turtle. Unfortunately, a considerable number of parrots were found dead at the scene. Gaurav Gupta, an Animal Welfare Officer, has taken the lead in this operation.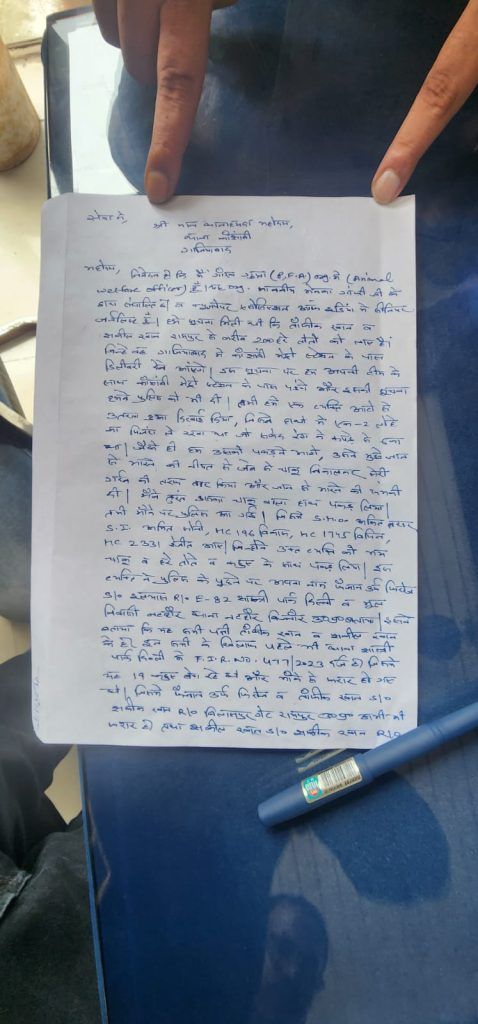 The joint effort by the PFA and the local police has successfully put an end to the illegal trade of birds, with a special focus on parrots, in the Kaushambi region. Saurabh Gupta, a member of the PFA's rapid response team, explained the operation, stating that "Our team has worked tirelessly to put a stop to the illegal bird trade. We are proud of the successful outcome of this mission, though it is saddening that many parrots lost their lives due to the poacher's activities."
Gaurav Gupta, the Animal Welfare Officer, emphasized the importance of such operations in curbing wildlife crime. He said, "We have seized a considerable number of parrots and a turtle from the possession of the poacher. It is crucial to continue these efforts to protect our wildlife from such illegal activities."
The operation has brought to light the need for stricter measures to prevent the illegal trade of birds and the dire need for wildlife conservation. The tragic loss of parrots highlights the urgency of enforcing wildlife protection laws and taking proactive steps to safeguard these endangered species.
In recognition of the dedication and hard work of the individuals involved in this endeavor, it is hoped that future operations will be even more successful in curbing illegal wildlife trade and preserving the rich biodiversity of the region.