Ghaziabad
Hindu Boy's Gym Visits Unmask Sinister Conversion Plot; Former Mosque Committee Member Arrested!
Hindu Boy Caught Attempting Conversion under the Guise of Gym Visits

Ghaziabad: The Ghaziabad police have arrested Abdurrahman, a former member of the committee of the Jama Masjid located in Sector 23 of Sanjay Nagar, on charges of attempting to convert a 12th-grade student. The police have obtained digital evidence against him, further strengthening their case.
The arrest came after an important testimony from an electrician residing in Sector 23, Sanjay Nagar. The electrician had been attending prayers at the mosque alongside the student, making his statement crucial to the investigation.
According to sources, the 12th-grade student had been using gym visits as a pretext to enter the mosque. The police received a tip-off from a vigilant citizen who noticed the suspicious activities of the student. Acting promptly, the authorities conducted a thorough investigation, which ultimately led to the apprehension of Abdurrahman.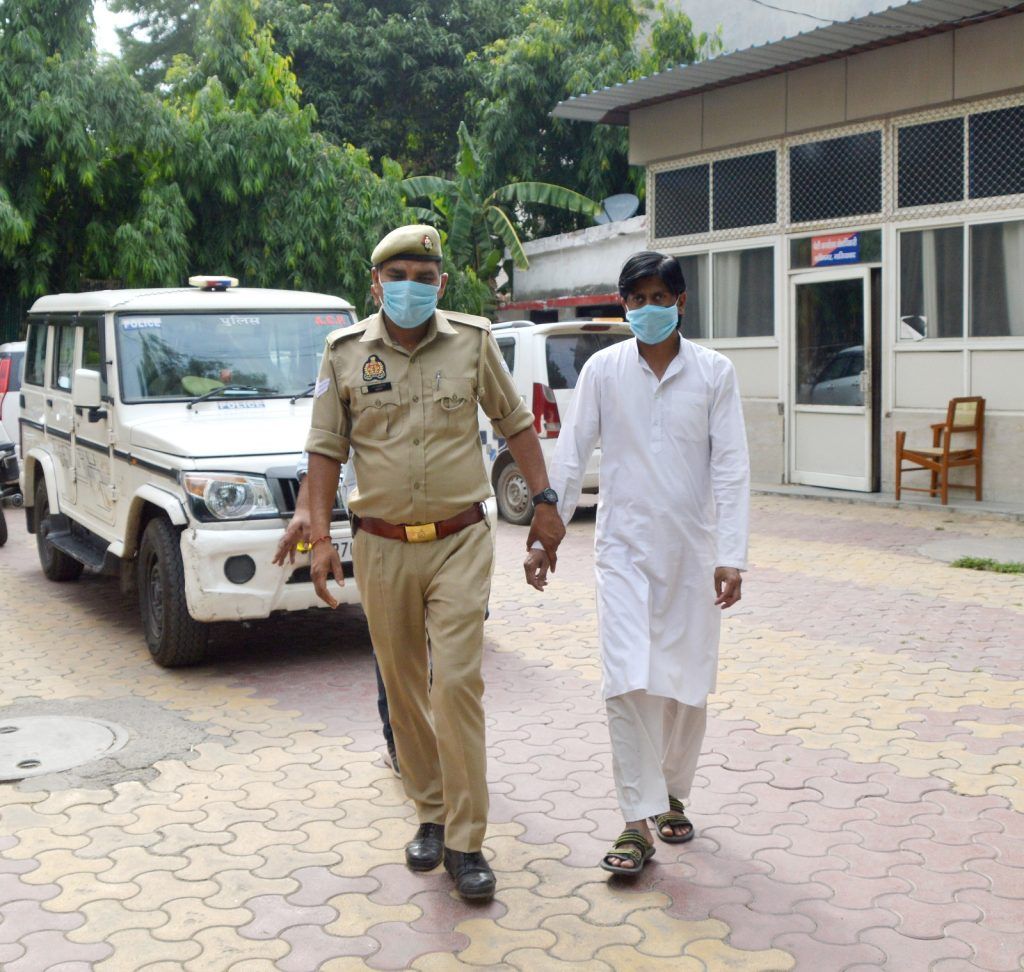 The incident has sparked concerns about the growing trend of religious conversions and the methods employed by individuals involved. Authorities are intensifying their efforts to curb such activities and maintain communal harmony in the region.
The accused, Abdurrahman, is being held in police custody for further questioning. The police are also investigating whether he acted alone or had any associates involved in similar activities. They are determined to bring all those responsible for such illegal conversions to justice.
Local residents expressed shock and concern over the incident, emphasizing the need for vigilance and awareness among community members. They called for stricter monitoring of religious institutions to prevent any potential misuse and safeguard the rights and beliefs of individuals.
This arrest has sent a strong message to those attempting to exploit religious spaces for ulterior motives. The authorities are committed to ensuring the peaceful coexistence of all religious communities and protecting the rights of individuals to practice their faith without fear or coercion.
As the investigation progresses, the police have urged citizens to report any suspicious activities or instances of religious conversion attempts. They have assured the public that strict action will be taken against those found guilty of violating the law.
In the wake of this incident, it is crucial for society to foster an environment of tolerance, respect, and understanding among different religious communities, promoting dialogue and unity. Only through such efforts can we safeguard the harmony and diversity that make our nation strong.