Ghaziabad
Grand Inauguration of Jeevan Asha Hospital and Rehabilitation Center in Muradnagar, Inspired by Revered Spiritual Leader Acharya Shri Saurabh Sagar Ji Maharaj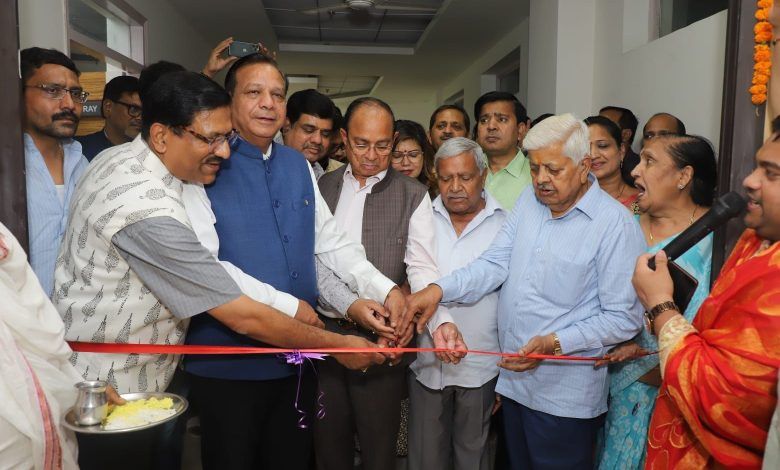 Muradnagar : With the holy inspiration of the revered Acharya Shri Saurabh Sagar Ji Maharaj, the auspicious fourth anniversary of the establishment of Jeevan Aasha Hospital and Rehabilitation Center was celebrated on the banks of Ganganhar Muradnagar. It was a fortunate occasion where the main idol, Manshapurna Mahavir Swami, was consecrated for the first time by Rajendra Jain Nitin Jain from Delhi, the privilege of consecrating the Kesari Kalash by Mukesh Jain from Delhi, the privilege of consecrating the fragrant Kalash by Samartha Jain from Ghaziabad, the privilege of the peaceful flow of the main deity by Pankaj Jain from Punjabipura Meerut, and the privilege of Ramesh Jain and Vikas Jain from Jhajjar, Delhi.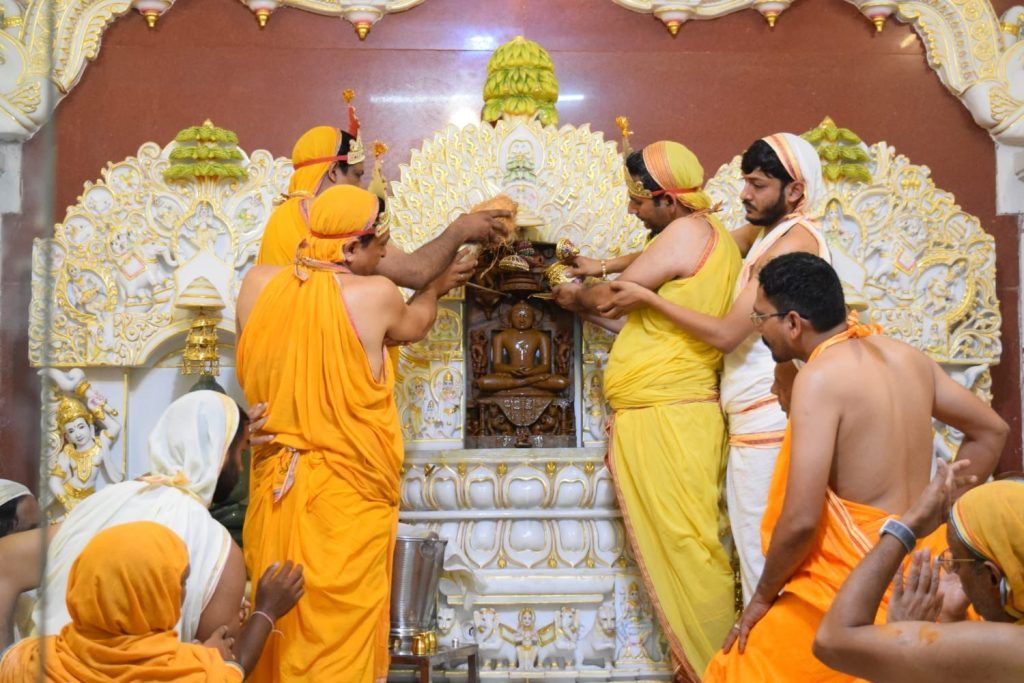 Sanjay Jain from Ghaziabad informed that four years ago, on this day, the consecration ceremony of this temple took place in the presence of the venerable Acharya Shri Saurabh Sagar Ji Maharaj. Today, on May 20th, the inauguration of Jeevan Aasha Hospital was also held.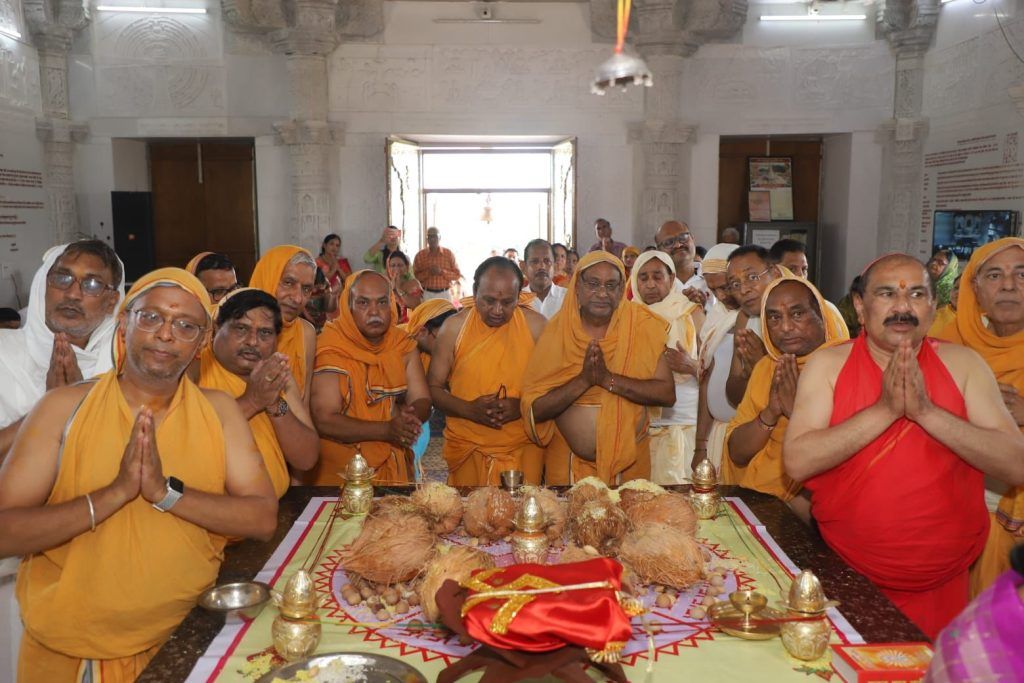 After the consecration of Shantidhara, the grand procession of Lord Mahavir was carried out, and thereafter, it reached Jeevan Aasha Hospital, where the consecration of Lord Mahavir was performed on the Panduk Shila.
Subsequently, the grand inauguration of the Jeevan Aasha Rotary Dialysis Center was carried out under the auspices of Saurabh Sagar Seva Sansthan. The Rotary Club provided integral support for the Dialysis Center, with the presence of all members of Rotary Ghaziabad Greater NEXt, including PDG Ashok Agrawal, PDG JK Gaud, PDG Sharat Jain, Ravi Wali, Deepika Wali, Surendra Sharma. The establishment of the Dialysis Center was made possible by the Global Grant of Rotary District 3012.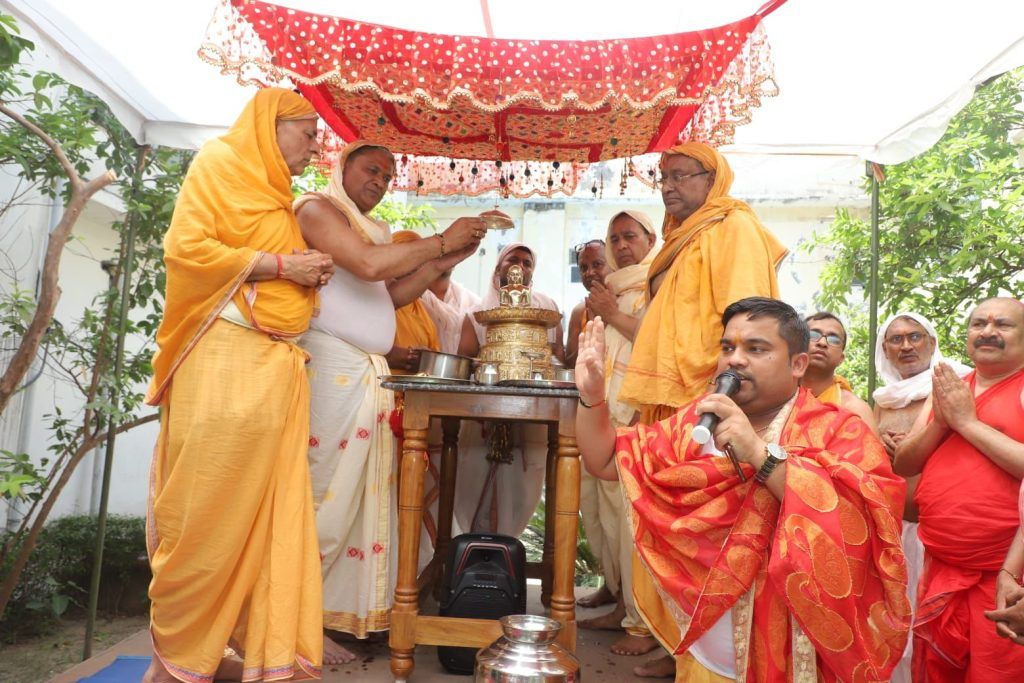 Barkha Jain, Ajay Jain from Jodhpur, Veerendra Jain Ritesh Jain Arihant Jewelers family from Meerut, Nisha Jain Rajiv Jain from Mansarovar Meerut, Abhishek Jain Saru Mill Meerut, Kiran Jain Chandra Prakash Jain Rohini Delhi, also provided significant support. All the auspicious rituals were conducted by Pandit Sandeep Jain "Sajal" from Indore.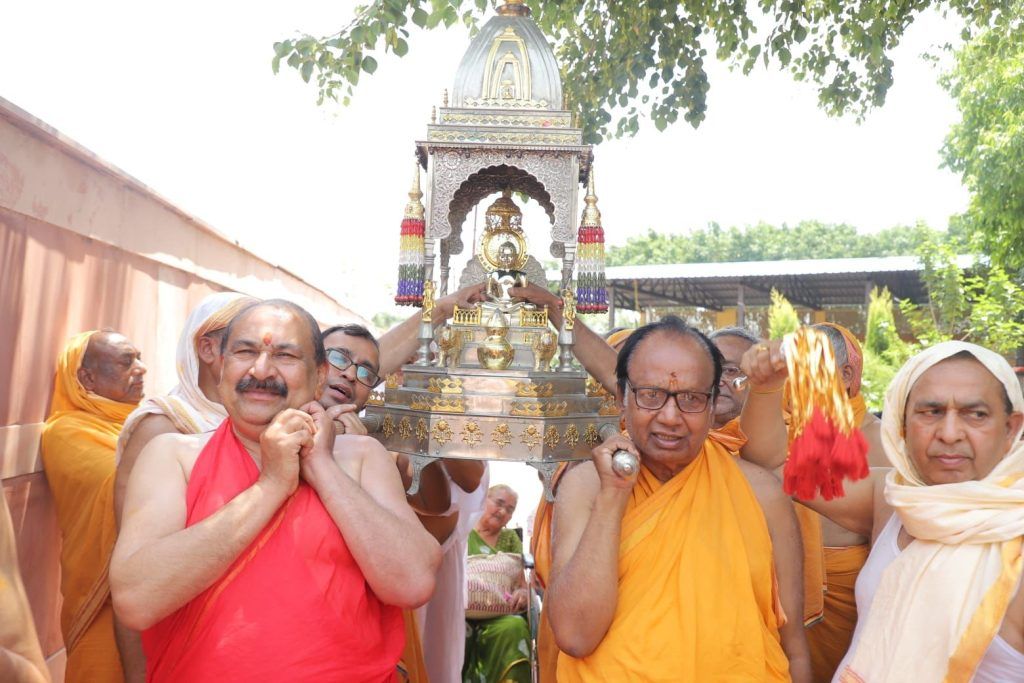 Many devotees from various places attended the program, enhancing its grandeur. Jambu Prasad Jain, Ramesh Chand Jain, Sanjay Jain, Pankaj Jain, Rinku Jain, Lucky Jain, Sanjeev Jain, Bittu Ajay Jain, Manoj Jain, Anuj Jain, Pradeep Jain, Praveen Jain, Mudita Jain, Saurabh Jain, and the entire Jeevan Aasha staff contributed wholeheartedly.