Meerut
Trending
Revival Rally: Pensioners March on Foot and Bike from Medical College to Commissioner's Park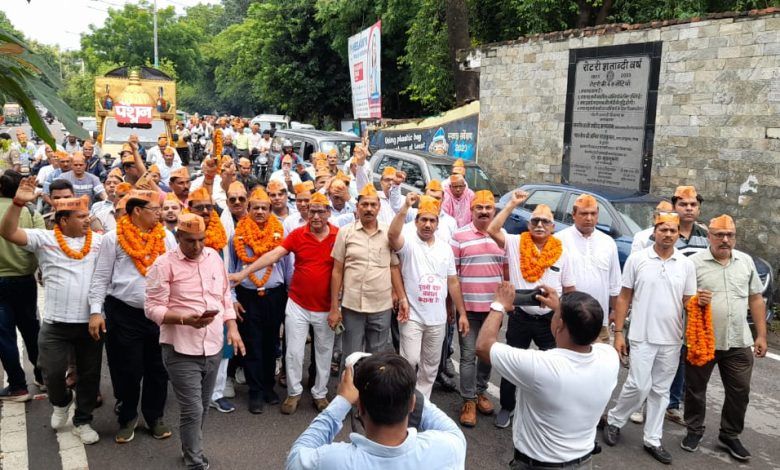 Meerut: In a heartening display of unity and determination, pensioners from various walks of life undertook a remarkable march today to demand the restoration of their long-overdue old pensions. The demonstration, organized jointly by several pensioners' associations, saw participants marching on foot and riding bikes in a spirited rally from the Medical College to Commissioner's Park in Meerut.
Voices of the Pensioners: Pensioners, many of whom are retired government employees, have been demanding old pension restoration for years now.
Ashok Sharma, a retired teacher and one of the rally's participants, expressed his grievances, "We have served the nation with utmost dedication throughout our careers, and it is disheartening to be neglected in our post-retirement years. Our pensions are our lifelines, and the delay in restoring the old pension has put us through tremendous financial strain."
A United Front: The rally was marked by a strong sense of camaraderie and solidarity among the pensioners. They held placards and banners with messages urging the authorities to expedite the process of restoring their old pensions. Chants for justice and timely payment echoed through the streets, drawing the attention of passersby and motorists.
Representatives from various pensioners' associations addressed the gathering, emphasizing the need for prompt action from the government. They demanded transparent and efficient systems for restoring old pensions and disbursement to prevent future delays.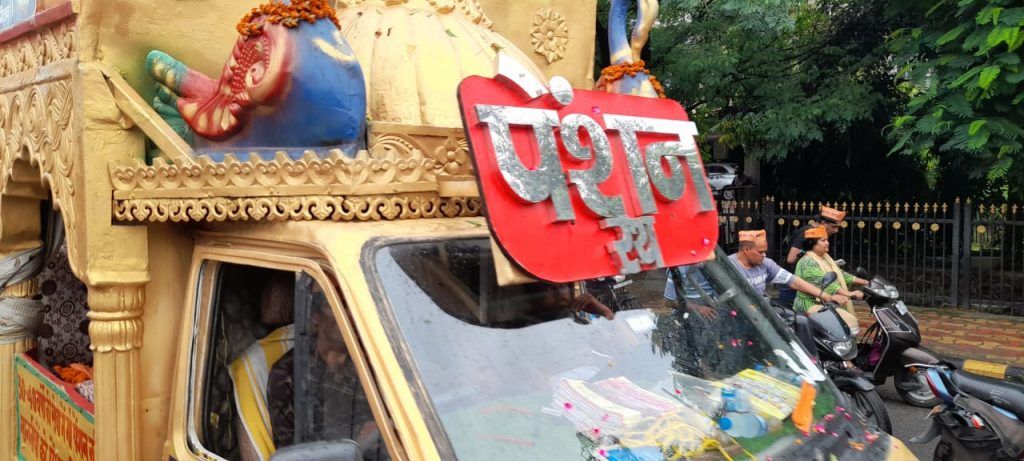 Marching Onward: The rally commenced from the Medical College and traversed through several key areas of the city, garnering support and appreciation from the local community. As the pensioners marched on foot and rode their bikes, they garnered widespread attention, with many expressing solidarity with their cause.
Traffic along the route was momentarily halted due to the influx of participants, but the police managed the situation smoothly, ensuring minimal disruption to the city's routine activities.
A Plea to the Authorities: Upon reaching Commissioner's Park, the pensioners presented a memorandum to the concerned authorities, outlining their demands and highlighting the hardships they have been enduring.
The pensioners' representatives urged the government to take immediate action in addressing the issue. They emphasized that the delay directly impacts the pensioners' quality of life and urged the authorities to prioritize their welfare.
A Step Towards Change: The rally concluded on a hopeful note, with the pensioners vowing to continue their peaceful protests until their demands are met. They expressed gratitude to the citizens of Meerut for their support and urged everyone to stand together in this fight for justice.