Meerut
Medical College Conducts Workshop on Basic Life Support for Future Doctors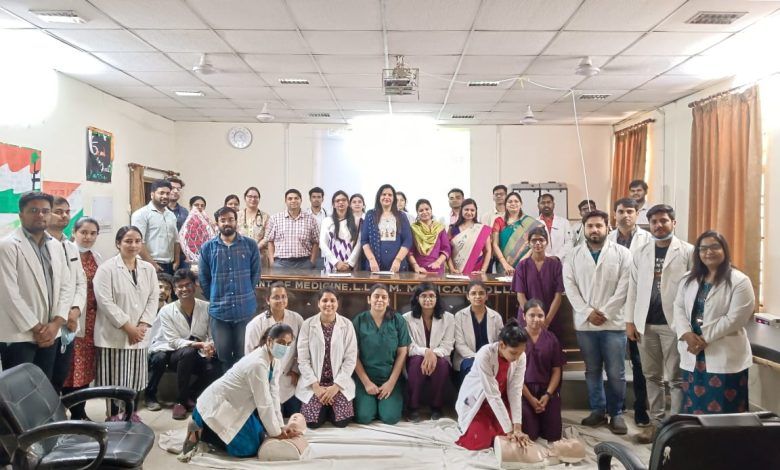 Meerut: In a bid to equip its interns and junior doctors with essential life-saving skills, the Medicine Department of the Medical College organized a workshop on Basic Life Support (BLS). Dr. V.D. Pandey, the media in-charge of the college, made this announcement.
The workshop was inaugurated by the Chief Guest, Dr. Dheeraj Raj, Vice-Chancellor, and Dr. Rachna Chaudhary, CMS. Speaking at the event, they emphasized the importance of prompt and proper cardiopulmonary resuscitation (CPR) to save a patient's life in case of sudden cardiac arrest or respiratory distress.
Dr. Abha Gupta, Head of the Medicine Department, explained the seven crucial points of BLS and the latest concept of BLS. She added that after 30 chest compressions, two breaths are now given through the mouth in the CPR technique.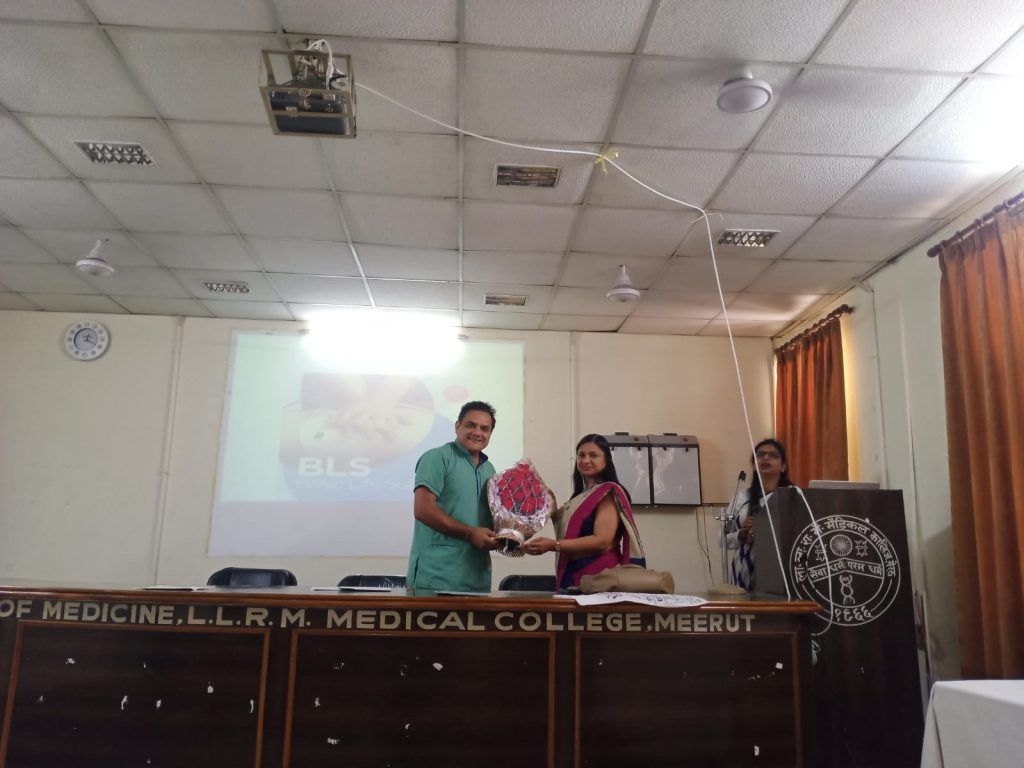 Dr. Navratan Gupta, Head of the Pediatrics Department, had already taught the proper CPR technique to children under one year of age. Junior doctors were trained in the correct method of CPR using a mannequin by Dr. Sandhya Gautam and Dr. Snehalata Verma.
The workshop was attended by Dr. Yogita Singh, Dr. Arvind Kumar, Dr. Sweta Sharma, Dr. S.K. Malik, Dr. Vinith, Dr. Aruna Ravi, Dr. Shivang, Dr. Sunil, and other faculty members of the Medical College.
The workshop proved to be a great success as it provided practical training to future doctors on how to respond to emergencies and save lives. The Medical College is committed to preparing its students for every situation they may face in their careers.