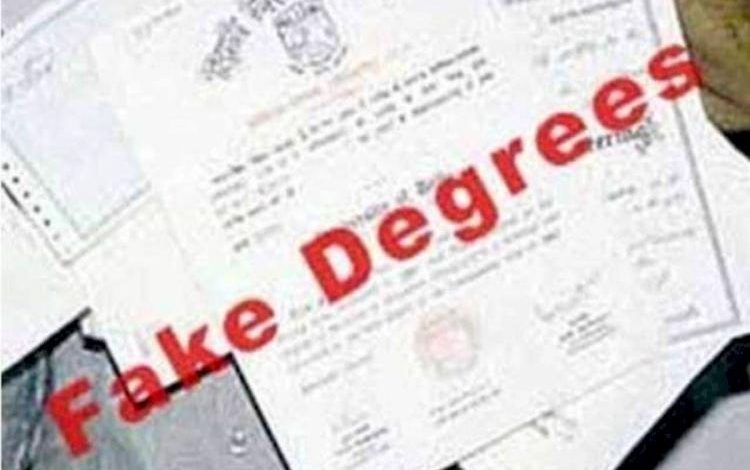 Meerut : Fake certificates of Chaudhary Charan Singh University (CCSU) have been found from Firozabad to Chandigarh. Investigating this, Chandigarh Police reached the university on Wednesday. The certificate of LLB is being verified by the Chandigarh Police. The legal officer of Chandigarh Police complained about the matter to the Registrar, Controller of Examinations, and SSP on Wednesday. At the same time, the police will reach here soon to investigate the fake certificates found in Firozabad.
Chandigarh Police is investigating taking fake degree against Punjab University student Darshan Singh's son Amar Nath. Darshan Singh, who hails from Punjab, did his LLB from CCSU in 2013 by giving the address of a house in Shastrinagar, showing the resident here. For this, Darshan submitted a fake migration to Delhi University. After LLB, Darshan completed other courses based on his migration from Panjab University to CCSU. Along with this, he also studied at Hemvati Nandan Bahuguna University, Srinagar, Uttarakhand. Chandigarh Police is investigating.
Faridabad police will come to check 35 certificates
35 CCSU certificates have been found from the three accused arrested in the investigation of a case. The police primarily sent three certificates to CCSU, in the preliminary investigation, all three were found to be fake. Now the police team will come here with the three accused in two-three days. The remaining 32 certificates will also be examined.
A CBI officer living in the US applied on June 16 to get the LLB transcript of his son. His son completed his LLB in 2021. The transcript from the university is mandatory for studies or jobs abroad. It contains complete details of a student's three-year degree. Even after repeated contact, the clerk working at the LLB counter did not produce the transcript. Now on Wednesday, this work could be completed with the help of other officers and employees. Complaints have already reached the senior officers of CCSU regarding the LLB board.