Meerut
Trending
Torrential Morning Rain Triggers Chaos on Meerut Roads: Severe Traffic Jam Leaves Parents Stranded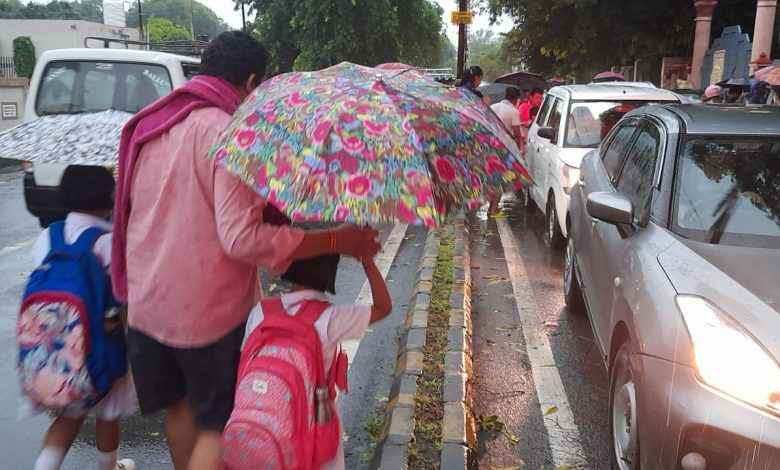 Meerut: The city witnessed a deluge of rain this morning, causing considerable inconvenience to parents and commuters alike. The Westend Road, known for hosting several prominent schools, turned into a nightmare as a massive traffic jam brought vehicles to a standstill.
The rain, which came down heavily in the early hours, led to flooding on the streets, making it challenging for parents to drop off their children at school. Many parents were seen struggling to navigate through waterlogged roads, leading to delays in reaching their respective destinations.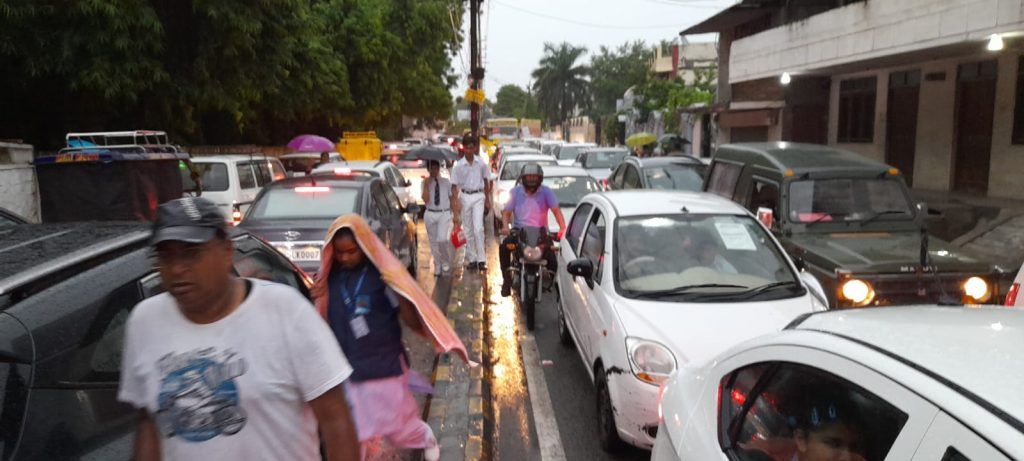 As the schools' opening time neared, the traffic congestion worsened, causing a long queue of vehicles to stretch along the Westend Road. The road's importance as a major thoroughfare in Meerut only added to the magnitude of the traffic snarl.
Mrs. Sharma, a parent who had to drop off her children at one of the prominent schools on the Westend Road, expressed her frustration, "I left home well in advance, but the rain and the resulting traffic jam made it impossible to reach the school on time. I hope the authorities take measures to improve the drainage system in the area."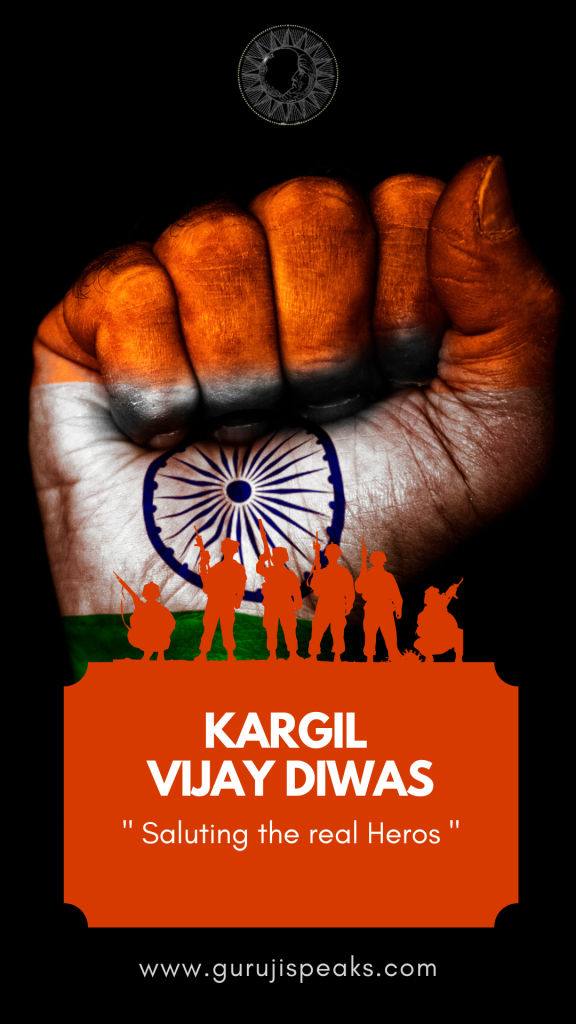 Commuters and parents alike faced immense difficulty as the rainwater accumulated on the roads due to insufficient drainage facilities. Many vehicles stalled on the way, leading to further traffic blockage.
Traffic police personnel were deployed at various intersections to manage the situation and ease the congestion. However, due to the unanticipated intensity of the rain, it took longer than usual to restore the flow of traffic.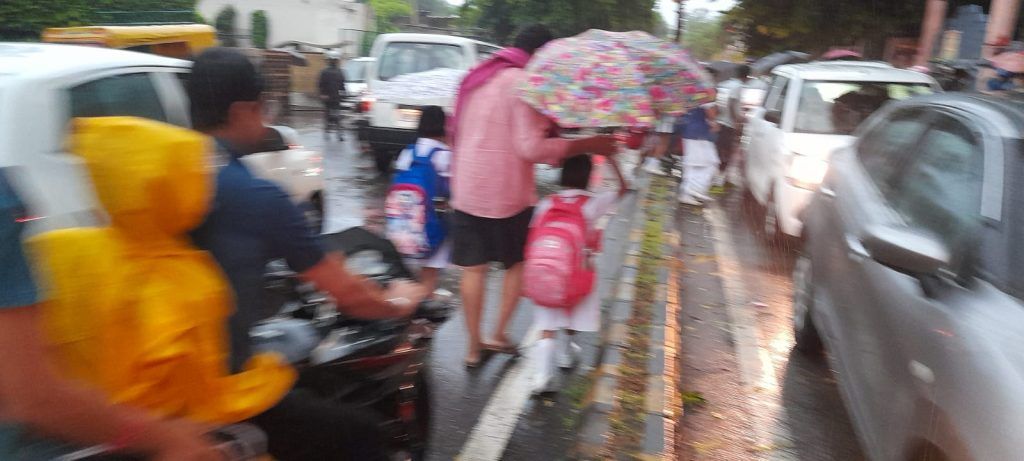 The West End Road's importance cannot be undermined, as it hosts numerous prominent schools in the city. The traffic situation today serves as a reminder of the need for better infrastructural planning and preparedness to tackle monsoon challenges.