Ghaziabad
Thieves Target Students Sitting for Exams: Valuables Stolen Outside College Premises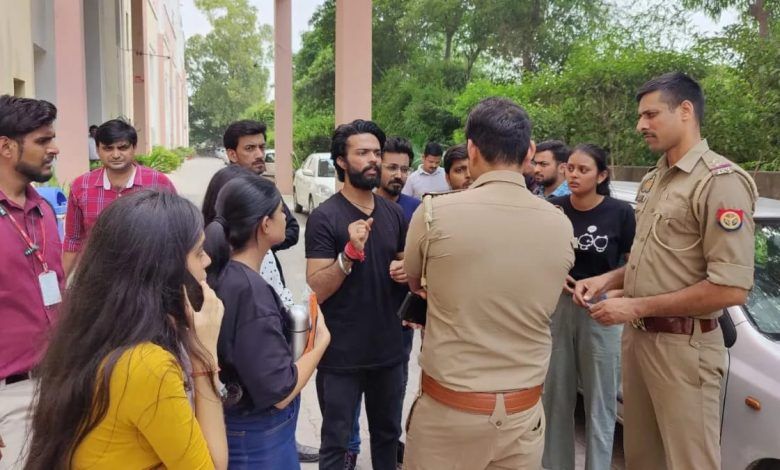 Ghaziabad: In a shocking incident, a group of thieves targeted students who had arrived to appear for their exams at the Indraprastha Engineering College, located within the jurisdiction of the Link Road police station in Sahibabad. The thieves shattered the windows of three cars parked outside the college, making away with over a dozen mobile phones, cash, and bags containing valuable belongings. The incident occurred despite the presence of a security guard in the parking area, who is also being questioned by the police.
The students, many of whom were from out of town, had come to take their exams and were left stranded without their belongings, including mobile phones, which left them unable to contact their families or guardians. This unfortunate incident has caused distress among the students who were already under pressure due to their exams.
The affected students have lodged a formal complaint at the Link Road police station, urging the authorities to take swift action and recover their stolen possessions. The incident has raised concerns about the security measures in place around examination centers, and both students and their parents are seeking reassurance from the authorities.
The police have initiated a thorough investigation into the matter, including questioning potential witnesses and reviewing security camera footage if available. The incident serves as a reminder for educational institutions and law enforcement agencies to ensure the safety and security of students, especially during crucial examination periods.