Ghaziabad
School Bus Overturns in Tornika City Area, Children Safe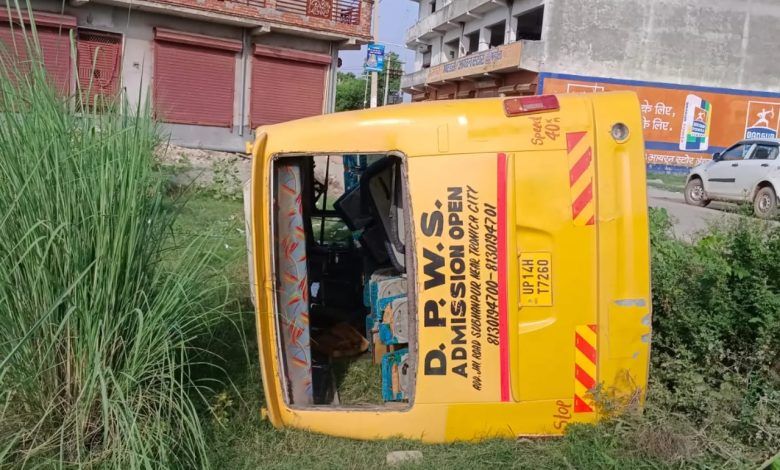 Ghaziabad: A harrowing incident occurred in the Tornika City area as a school bus from DPW School Subhanpur Baghpat, en route to Meerapur Hindu, was returning with children. The bus encountered a mishap when one of its wheels unexpectedly veered into a pothole, causing the bus to overturn. As a result of the accident, five children, the driver, and the helper sustained minor injuries.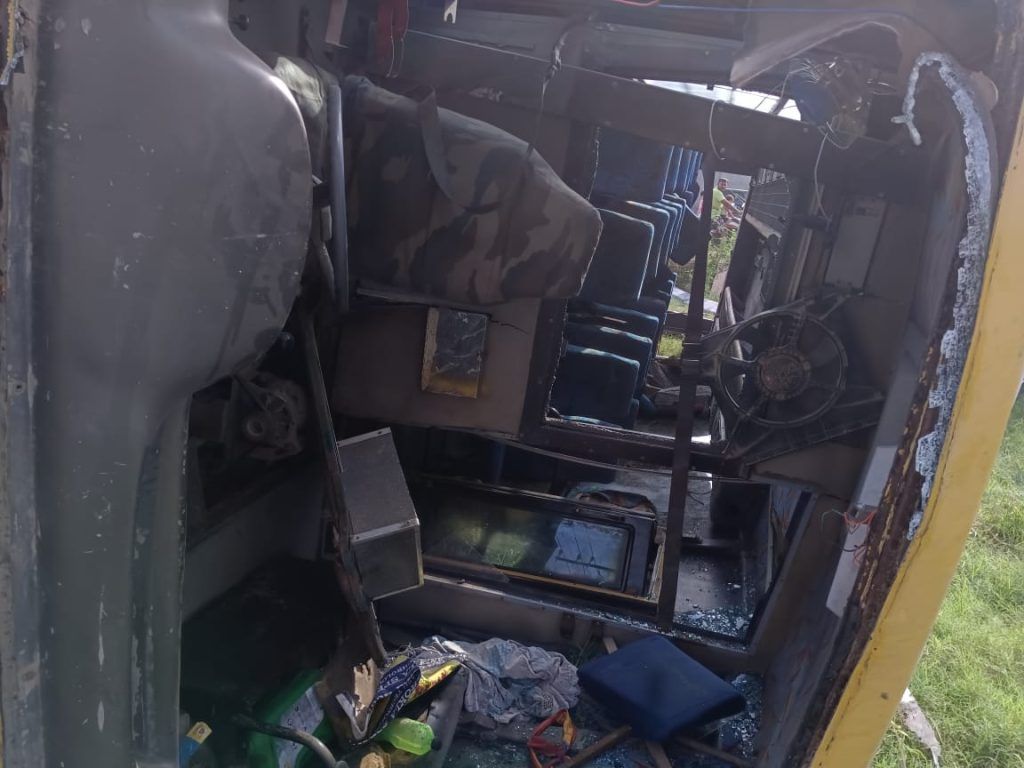 Prompt medical attention was provided to the injured individuals, after which they were discharged. Fortunately, all the children are safe and unharmed. The incident could have led to a much graver outcome, but the swift response of the people around helped prevent a major catastrophe.
Authorities are investigating the incident to determine if any negligence played a role in the accident. The safety of school transportation is a paramount concern, and measures must be taken to ensure the secure commute of students to and from school.