Ghaziabad
Trending
Saya Gold Avenue Residents Protest Against Builder's Negligence: Seeking Action and Accountability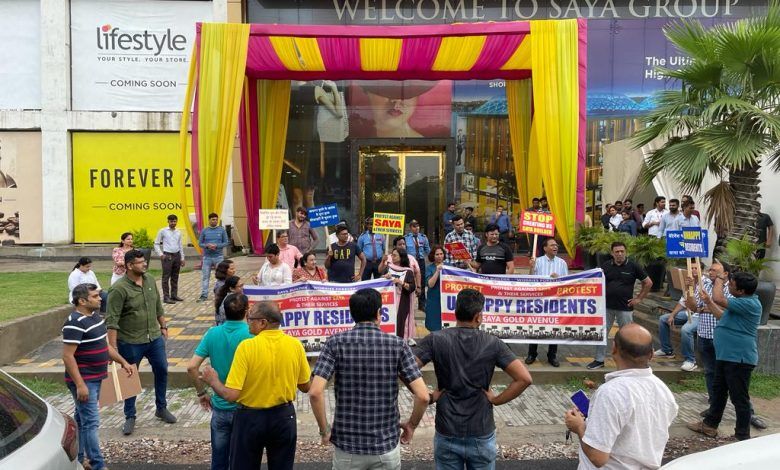 Ghaziabad: Indirapuram, a bustling residential area in Ghaziabad, witnessed a massive protest as hundreds of residents from Saya Gold Avenue gathered outside the corporate office of Saya Builders. The residents, plagued by issues of allegedly maintenance thefts, mismanagement of funds, and the presence of stray dogs in the society's parking area, voiced their grievances and demanded action.
The protesters accused the builder of turning a blind eye to their repeated pleas for assistance. Despite several promises made by builder, the management team neglected their concerns, leaving the residents frustrated and helpless. The issue at hand was the demand for the formation of an Apartment Owners' Association (AOA) and the transfer of maintenance responsibilities, which had been pending for a long time.
Among the various grievances raised by the residents, misappropriation of funds meant for maintenance activities raised questions about the builder's accountability and management practices.
Additionally, the presence of stray dogs in the society's parking area had become a matter of safety and hygiene concern. The residents called for immediate action to address this issue, as the presence of these dogs posed a threat to the well-being of the residents and their children.
Despite repeated assurances from the builder, the promised resolution of these problems remained elusive. The builder had been repeatedly postponing the formation of an AOA and transferring maintenance responsibilities to a Resident Welfare Association (RWA). The residents, feeling betrayed and unheard, decided to take matters into their own hands by staging a peaceful protest outside the corporate office of Saya Builders.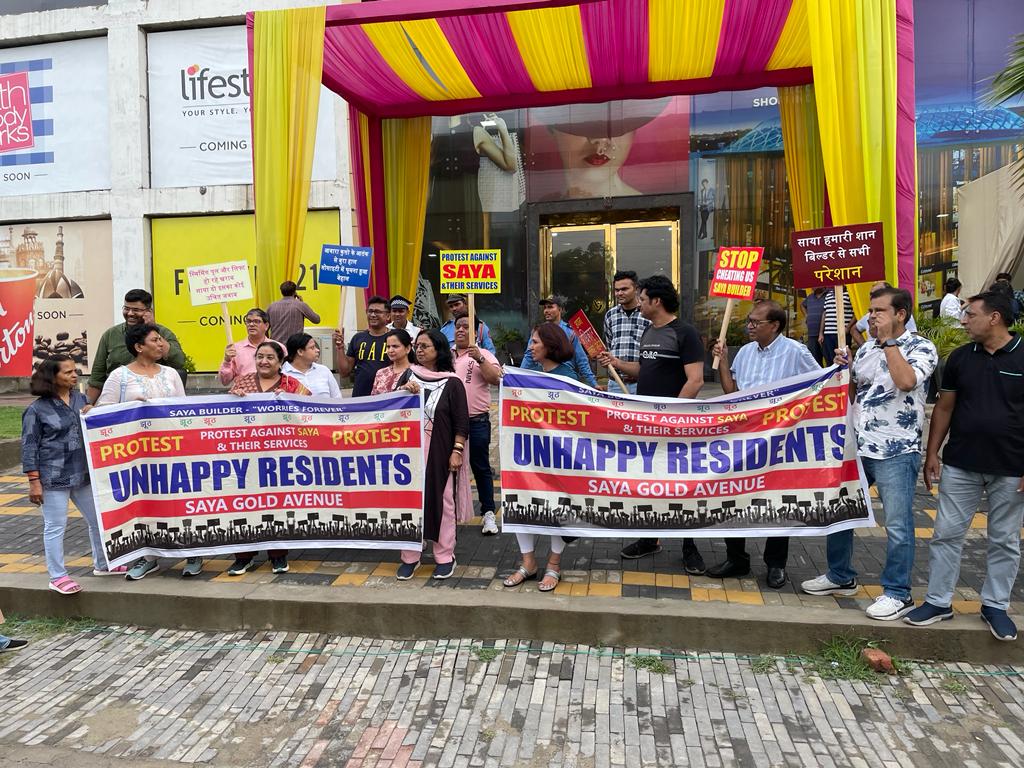 The demonstration witnessed a significant turnout of concerned residents, emphasizing the urgency of their demands. The protesters chanted slogans and held placards expressing their discontent with the builder's actions. Their collective voice sought accountability, transparency, and immediate action to address the issues plaguing Saya Gold Avenue.