Delhi NCR
Trending
NDRF Launches Heroic Rescue Mission as Flood Waters Surge in Delhi NCR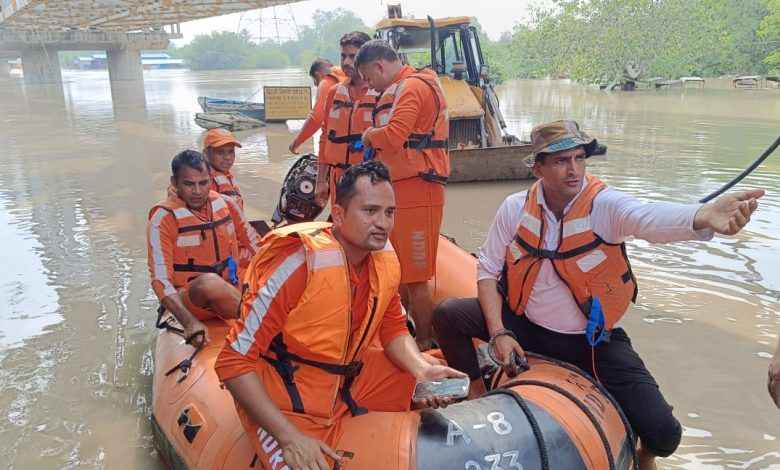 Ghaziabad: In response to the continuous rise in water levels in the Ganga and Yamuna rivers, the NDRF (National Disaster Response Force) has initiated rescue operations since Wednesday. A total of 18 teams have been deployed, with 11 teams stationed in Delhi, two in Uttar Pradesh's Loni and Noida, and two in Haryana's Karnal and Faridabad. Additionally, a team has been dispatched from Bareilly to Bijnaur to address the situation arising from the increasing water levels in the Ganga River, while another team from Saharanpur has been sent to Muzaffarnagar. One team has been kept on standby in Gwalior.
As of the latest information available, the NDRF teams in Ghaziabad have successfully relocated over 2,400 individuals and more than 200 livestock to safe locations since Wednesday. Furthermore, in the affected areas, the local administration, in collaboration with the NDRF, has distributed essential supplies such as food and water to those in need.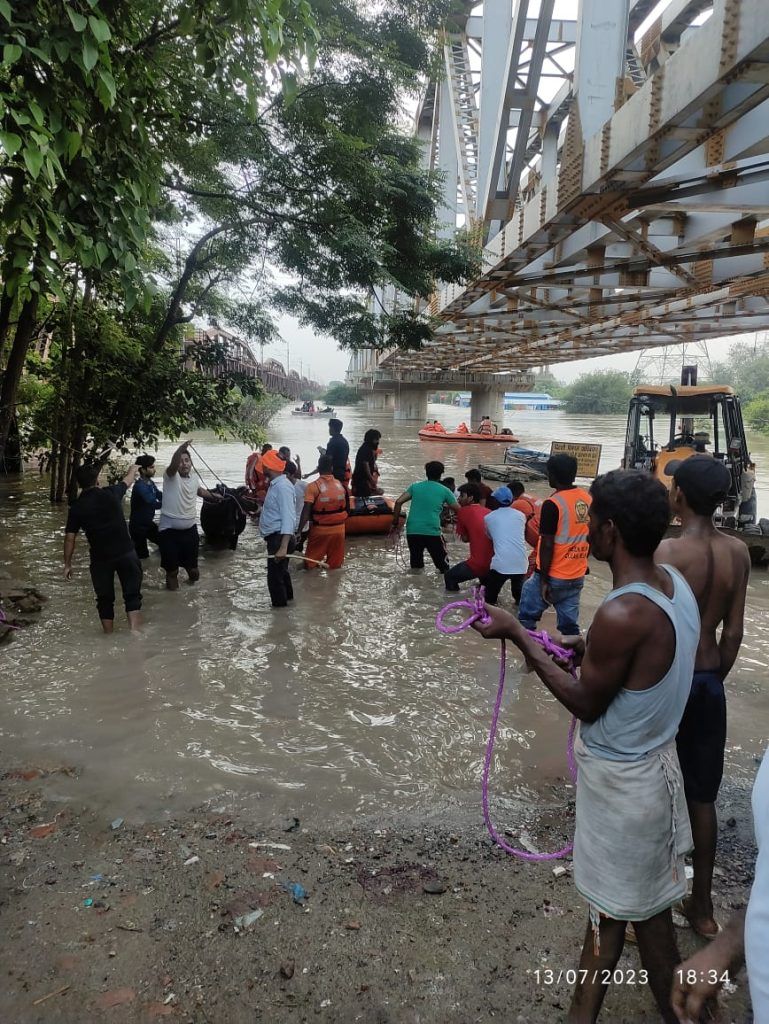 In addition to the rescue efforts, NDRF Director-General Atul Karwal and Inspector General Narendra Singh Bundela visited the flood-affected areas in Delhi on Thursday to assess the deployment of NDRF teams. Commandant Praveen Kumar Tiwari of the Ghaziabad NDRF Battalion was also present during the inspection.
The NDRF teams are working tirelessly to rescue stranded individuals, provide relief assistance, and ensure the safety and well-being of the affected population. The administration and the NDRF continue to monitor the situation closely and are prepared to take further action as needed.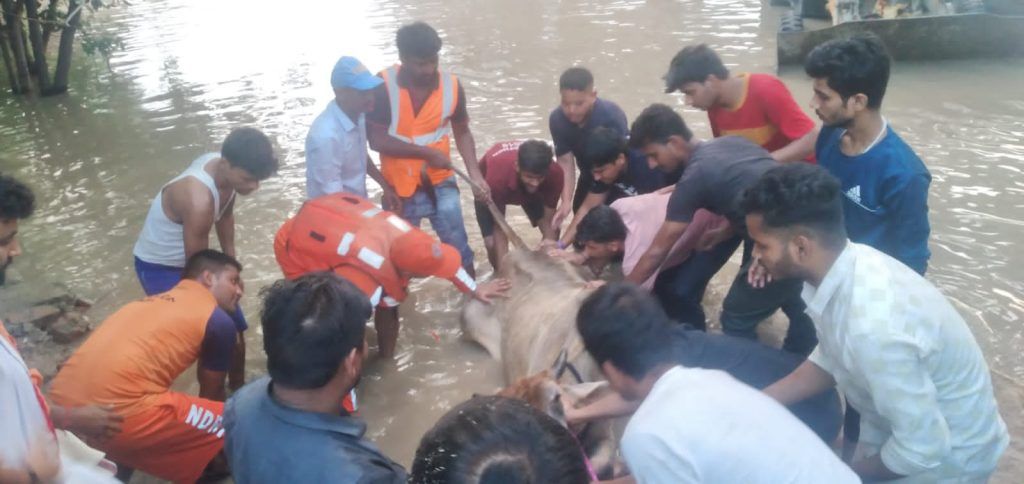 As the water levels continue to rise, it is essential for residents in low-lying areas to heed the instructions and guidance provided by the authorities. The NDRF and local administration are committed to working together to address the challenges posed by the flooding and restore normalcy in the affected regions.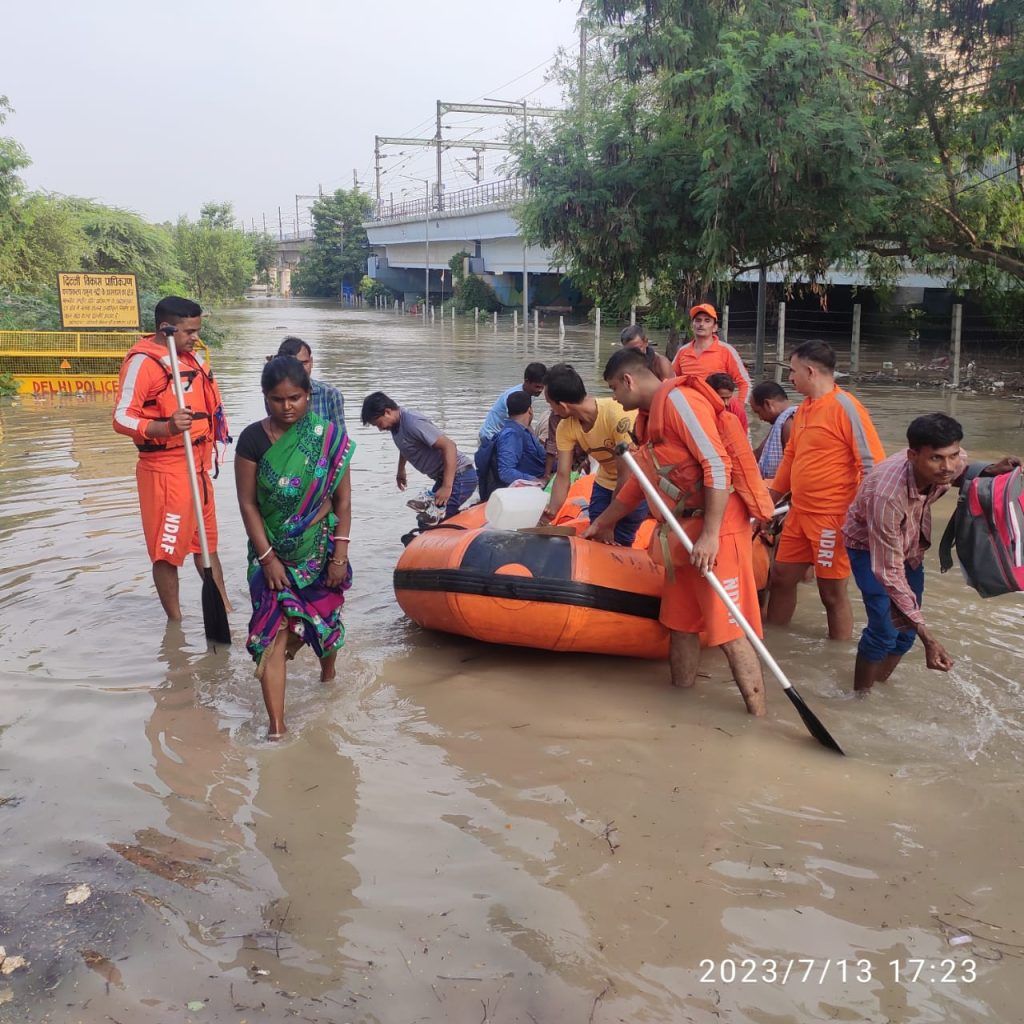 Please stay tuned for more updates on the ongoing rescue operations and efforts to alleviate the flood situation in Delhi NCR including Loni, Ghaziabad.
Note: This story is based on the provided information and may be subject to further updates as the situation develops.