Meerut
"Musical Tribute to Freedom: 'Vande Mataram' Event at Shivangi School of Music"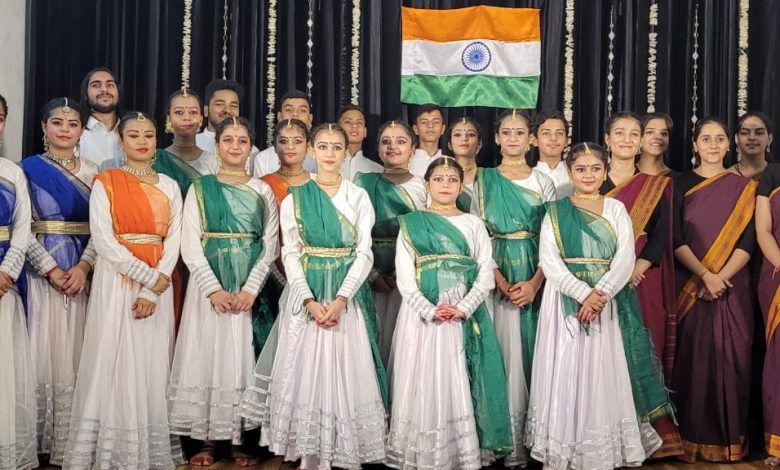 Meerut: On Wednesday, August 12, 2023, the premises of Shivangi School of Music, located at Gandhi Nagar, Garh Road, Meerut, resonated with the spirit of the Azadi Ka Amrit Mahotsav as the institution hosted the event "Vande Mataram." Under this initiative, the institute's gifted artists presented a captivating amalgamation of patriotic songs and dance performances that left the audience enchanted.
Program Coordination:
Director: Richa Sharma
Musical Direction: Principal, Raja Balooni
Choreography: Kathak Guru, Ruchi Balooni
Stage Management: Prerna Sharma
Special Support: Manju Sharma, Anis Ahmad, Gun Goyal, Vandita, Vedanshi, Priyanshi, Sugandha, Farha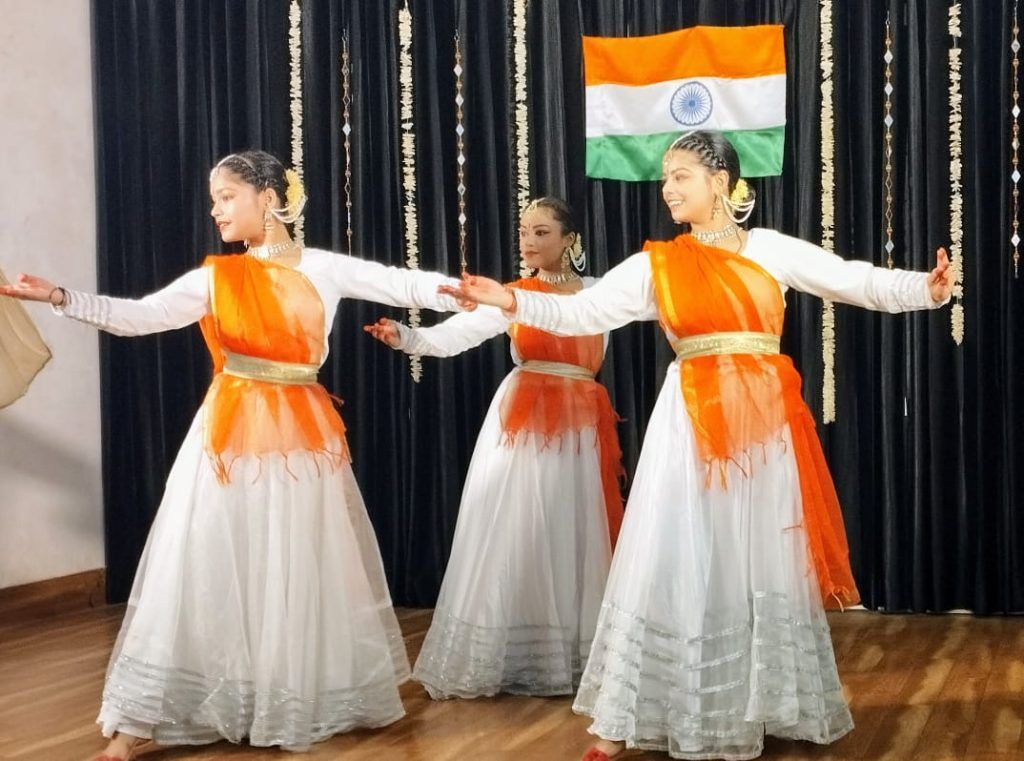 Event Highlights:
1) Group Song: Commencing the event, a collective rendition of patriotic fervor through "Aao Karein Mil Aarti, Jai Bharati Jai Bharati" set the tone for the celebrations under the Azadi Ka Amrit Mahotsav. The performance resonated with the sentiments of unity and love for the nation.
2) Dance Extravaganza: The stage came alive with a vibrant dance performance that showcased the rich tapestry of Indian culture and heritage. Choreographed by Kathak Guru Ruchi Balooni, the dance presentation wove together traditional and contemporary elements, captivating the audience and celebrating the essence of freedom.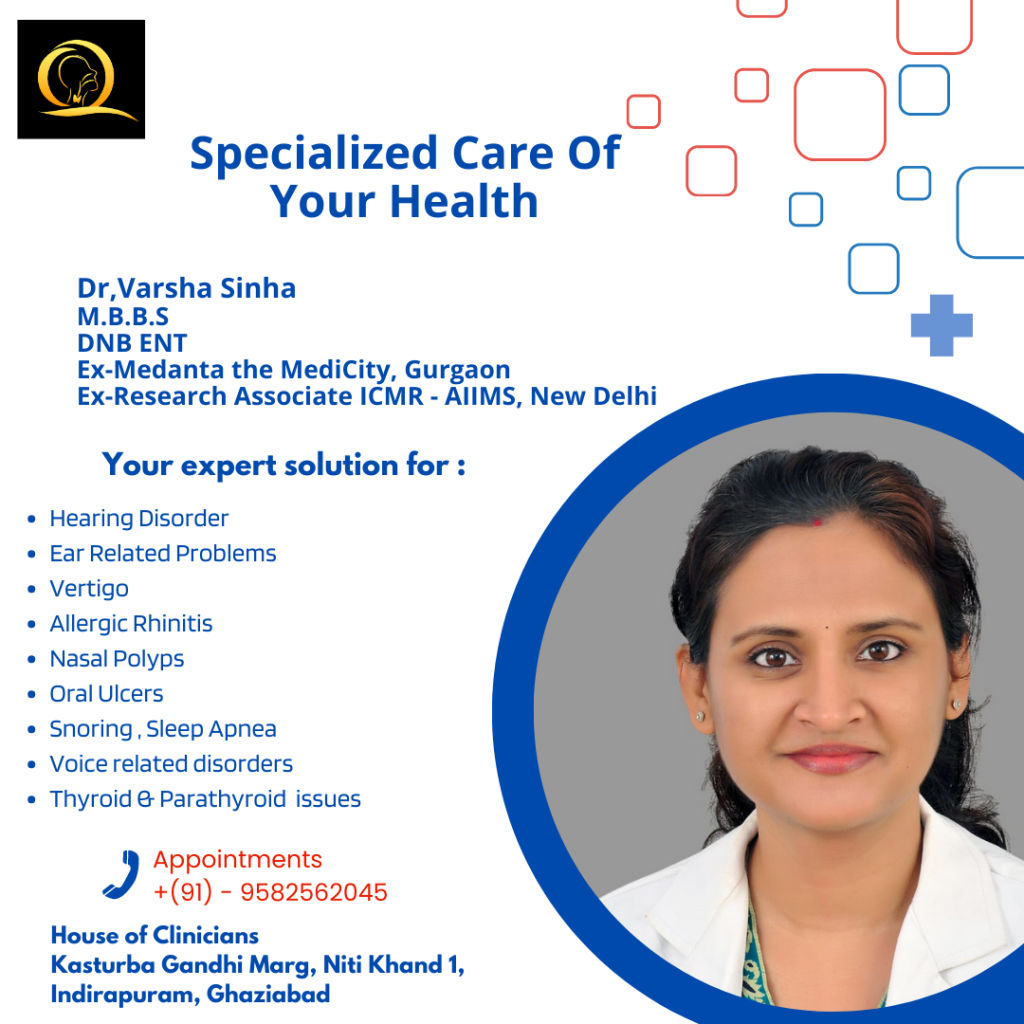 3) Patriotic Song Melodies: The musical extravaganza continued with a series of patriotic songs that included "Sare Jahan Se Achha Hindustan Hamara," "Khud Jeeyo Auron Ko Bhi Jeene Do," "Jai Jan Bharat Jan Man Abhimat," and "Milke Chalo." These soulful melodies showcased the dedication of the institute's talented students towards patriotism and left an indelible mark on the audience.
4) Kathak Expressions: The institute's exceptional students in the Kathak discipline performed "Aajadi Ka Amrit Mahotsav" by presenting "Vande Mataram" through their graceful and expressive dance movements, evoking admiration from the spectators.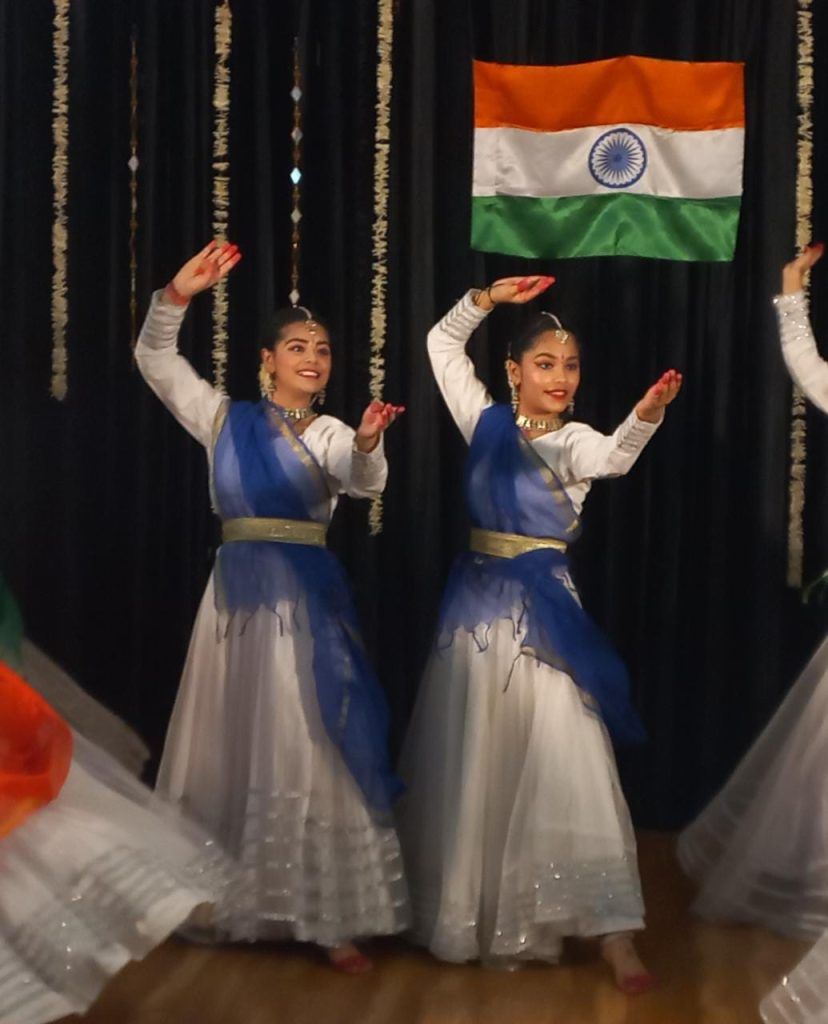 5) Rhythmic Presentations: The rhythmic presentations on the tunes of freedom-themed songs were brought to life by the institute's talented students, Devanshi, Yashasvi, and Varnika, showcasing their mastery over rhythm and melody.
6) Poignant Expressions: The emotional depths of "Vande Mataram" were beautifully conveyed by the heartfelt renditions of the institute's students, Divyanshi, Shachi, Bhakti, Vanya, and Varnika, leaving the audience spellbound.
7) Melodic Finale: Concluding the event, a mesmerizing performance by Devanshi, Yashasvi, Varnika, Shrinita, Ojasvi, and Kinjal, accompanied by Tarana's rhythmic beats, left the audience in awe and admiration.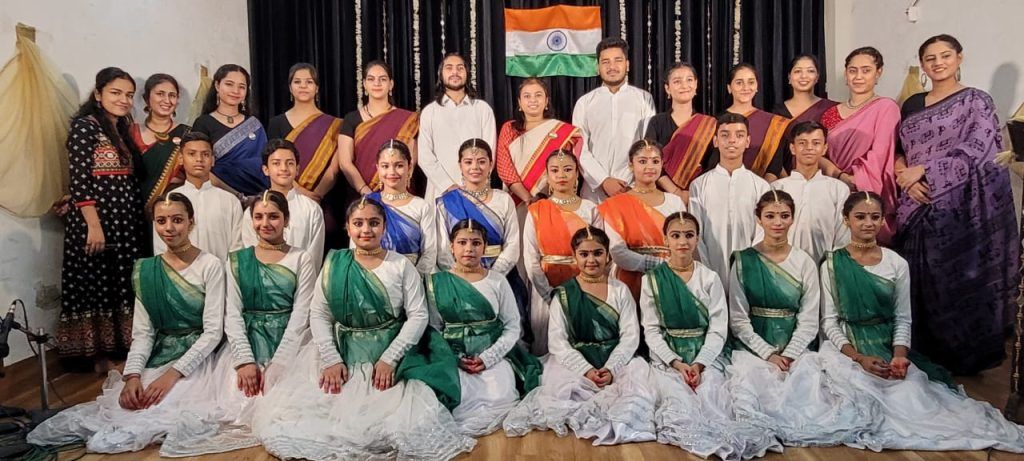 The entire audience rejoiced in the celebration of freedom and reveled in the heartfelt performances that brought the spirit of Azadi Ka Amrit Mahotsav to life.