Meerut
Trending
Meerut Lawyers Protest Alleged Police Brutality, Block Begum Pul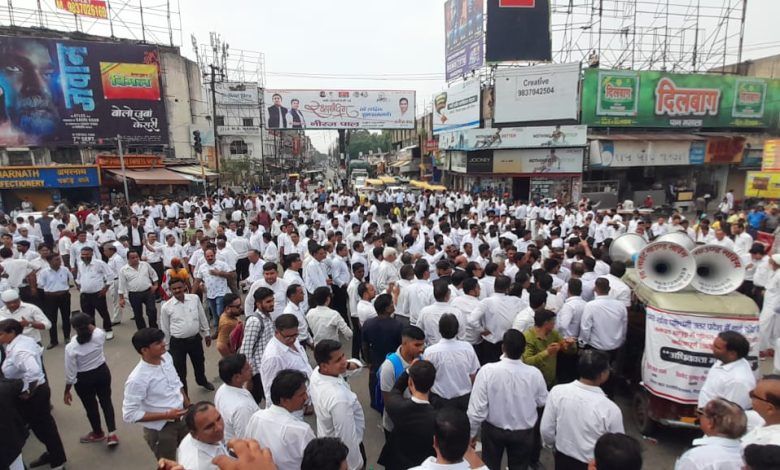 Meerut: Lawyers in Meerut staged a protest march today from the Meerut District Court to Begumpul, demonstrating against what they claim was the unjustified use of force against lawyers in Hapur.
The lawyers marched from the District Court to Begumpul, blocking the iconic Begum Pul in the process. They formed a human chain for approximately 10 minutes before peacefully returning to the District Court via Bachcha Park.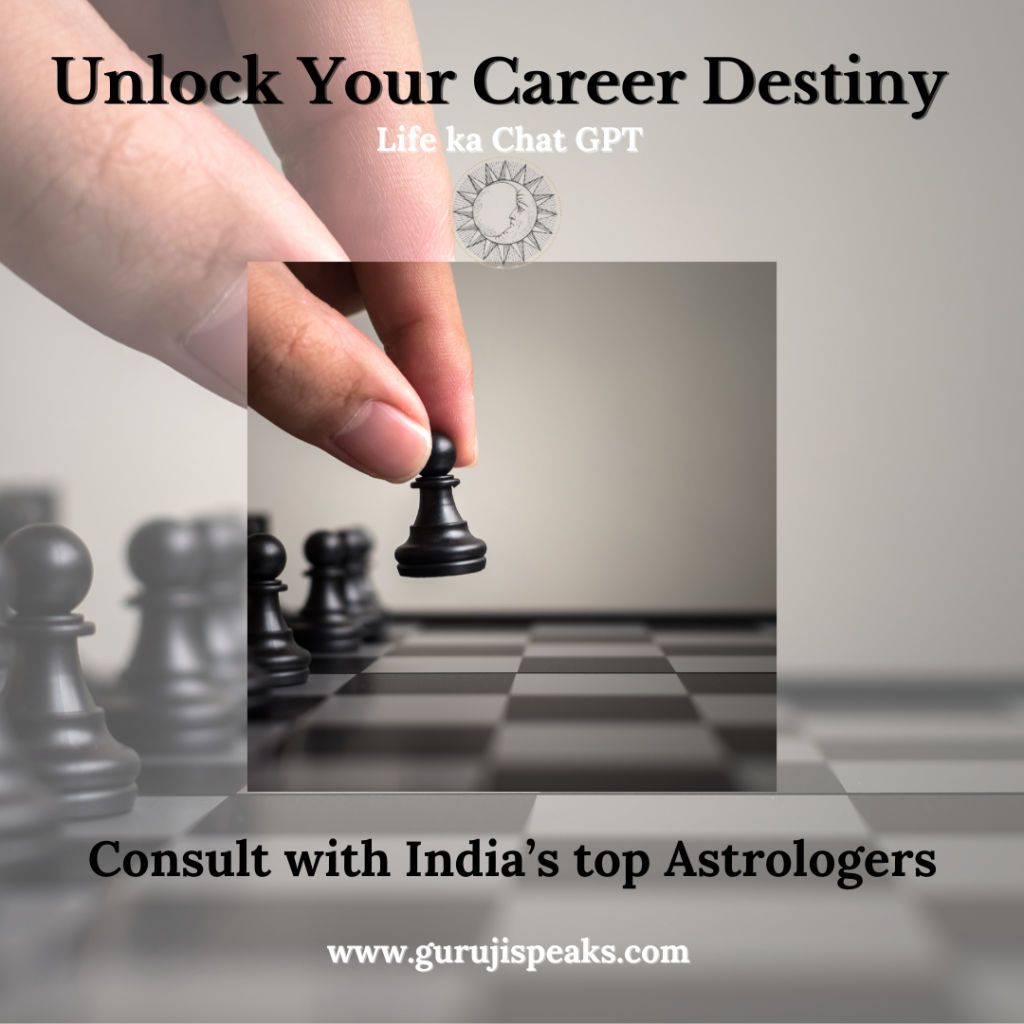 This protest comes in the wake of recent clashes between lawyers and the police in Hapur, where lawyers allege that they were subjected to police baton charges without provocation. The legal community in Meerut is demanding a fair and impartial inquiry into the incident and justice for their colleagues in Hapur.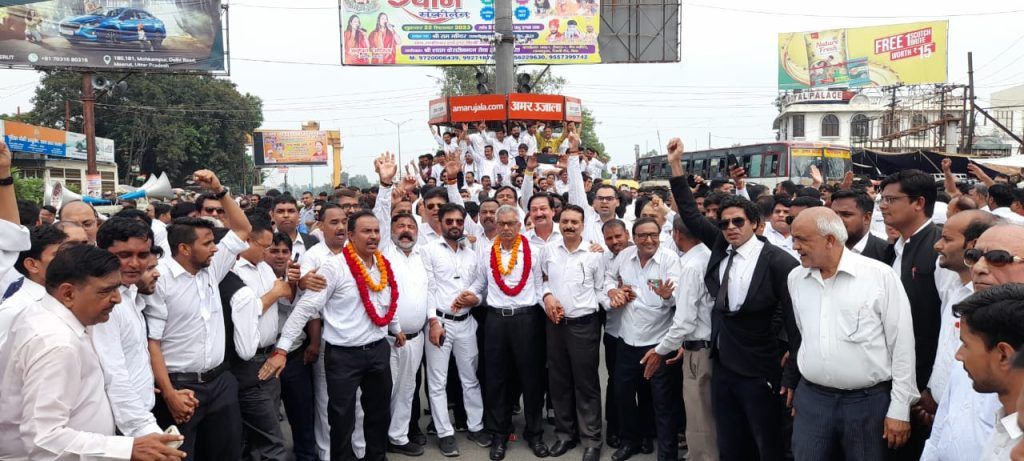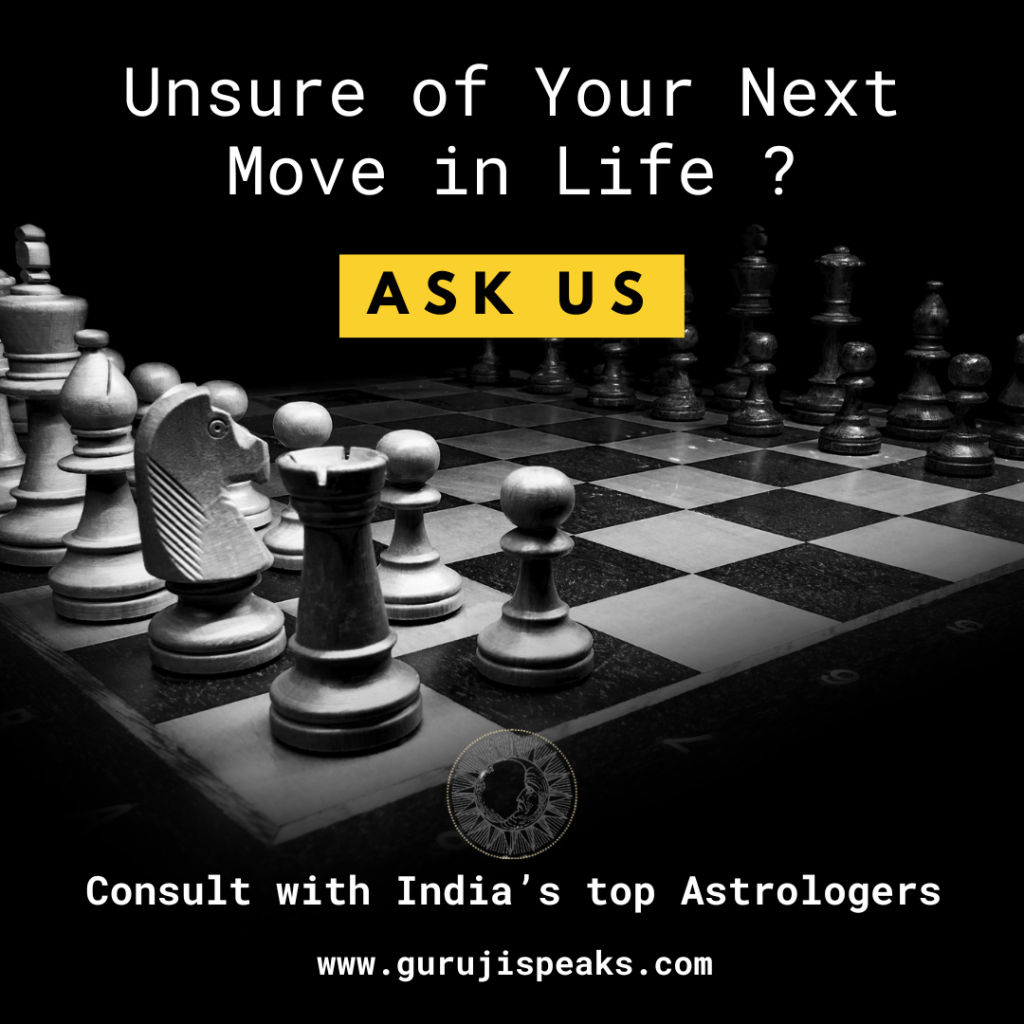 Lawyers have been at the forefront of this protest, calling for an end to police brutality and demanding that those responsible for the alleged mistreatment of lawyers in Hapur be held accountable. The protest was peaceful, with lawyers expressing their grievances through slogans and banners while ensuring that public convenience was not significantly disrupted.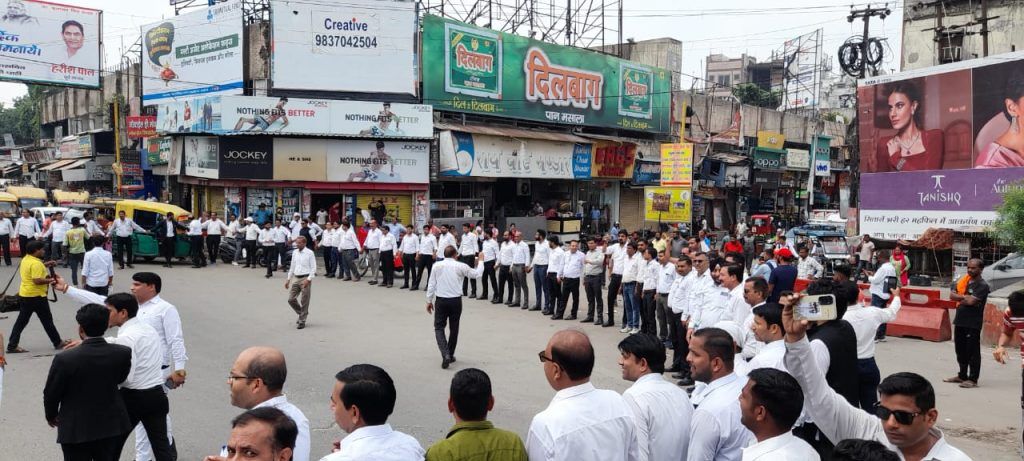 Meerut's legal fraternity has vowed to continue its peaceful protests until their demands for justice are met. They believe that such actions are essential to upholding the principles of democracy and the rule of law in the country.