Ghaziabad
Local Business Leaders Join Forces to Solve Community Issues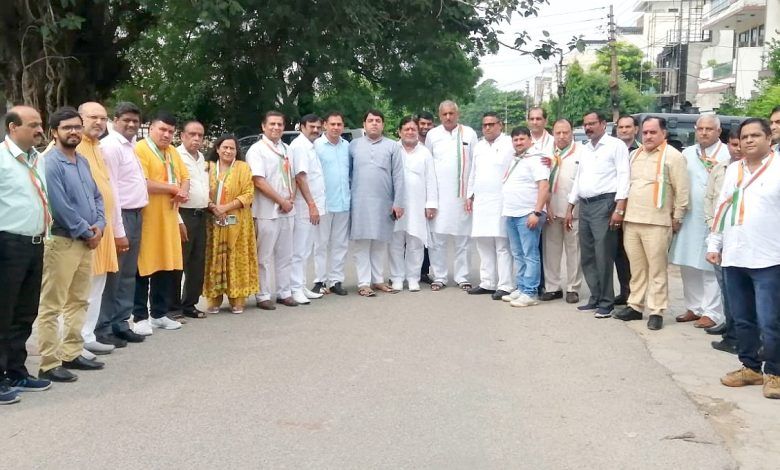 Ghaziabad: In a remarkable show of unity, district leaders of the National Business Federation, led by District President Bal Kishan Gupta and Western Uttar Pradesh Unit Head Sandeep Parashar, organized a review meeting at the Ghaziabad Chamber of Commerce and Industry office. This meeting, attended by all district and city presidents, emphasized the need to address the pressing issues faced by local businesses.
During the meeting, the top brass of the National Business Federation praised the efficiency of their local leadership. They also extended a warm welcome to many local entrepreneurs who joined their ranks. The discussion centered around addressing various business-related challenges without discrimination, and a clear directive was given to prioritize solutions at the ground level.
Prominent figures like Pandit Rakesh Sharma, Chinmay Bharadwaj, Ritesh Sharma, Bal Kishan Gupta, and Ajay Singhal, among others, attended the session. The event concluded with a commitment to work collectively for the betterment of the local business community.