Meerut
International Labour's Day Celebration at APS, Meerut Cantt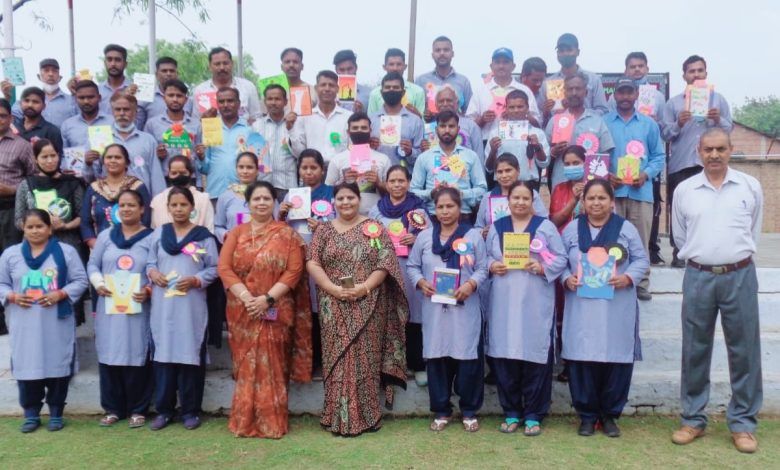 Meerut: The international Labour's Day was celebrated with great zeal, exuberance and a sense of gratitude on 01st May 2023 in APS (PW), Meerut Cantt. with the motto that 'Without Labour Nothing Prospers'. The day commenced with an amalgamation of creativity, humility and thankfulness wherein the students excitedly participated in an Inter-Class Card and Badge-Making Competition for classes I to V, the theme for the competition being 'Dignity of Labour'.
The competition was with an aim to acknowledge the hard work put in by our Supporting Staff with Thank You messages through the cards and badges created by them as a gesture of respect and appreciation. The students were inspired by the teachers to inculcate the values of gratitude and dignity of labour for all our helping hands and support staff.
The celebration was marked by a special assembly for the handing over of these remarkable creations and thoughtful messages in the form of badges and cards to all the support staff by the students themselves to honour them. The Head Mistress Mamta Singh took this opportunity to express her sincere and heartfelt gratitude towards each member of the support staff and their undeniable role in the everyday smooth education and functioning of the school.
The School Principal Dr. (Mrs.) Reeta Gupta sensitised the students towards all the support staff and appreciated their valuable contribution towards the institution, their priceless efforts and dignified labour. The event culminated with a standing ovation by all the students and staff for the support staff and a group photograph of all the proud badge holders to carry home the day's wonderful memories.