Delhi NCR
Trending
G20 Troika Youth Delegates Explore Delhi-Ghaziabad-Meerut RAPIDX Corridor, Applaud India's First Regional Rail Project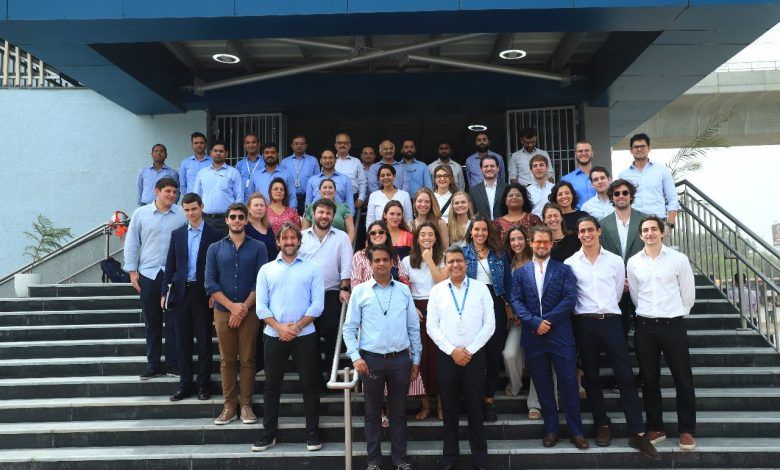 Ghaziabad : In a significant development for disaster risk reduction and disaster-resilient infrastructure, delegates from the G20 Troika Youth visited the Priority Section of the Delhi-Ghaziabad-Meerut RAPIDX corridor today. The visit proved to be an informative and eye-opening experience as the delegates were introduced to India's first Regional Rail project and were provided with detailed information on the project's features, amenities for commuters, and sustainability initiatives.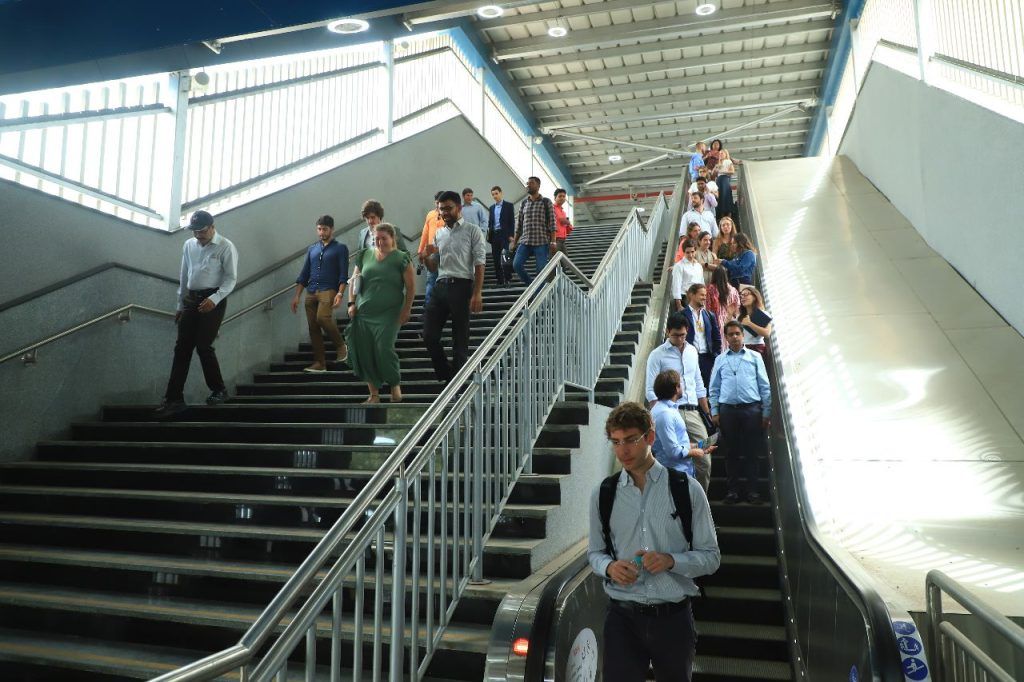 Led by the National Capital Region Transport Corporation (NCRTC), the G20 Troika Youth delegates were given an in-depth overview of the RAPIDX corridor. The project's aim is to provide a modern, efficient, and reliable transportation system that connects Delhi, Ghaziabad, and Meerut, reducing travel time and congestion on the roads.
During the visit, the NCRTC team highlighted the various amenities and facilities available for commuters at the stations along the corridor. The delegates were impressed by the team's commitment to ensuring commuter-centricity and universal accessibility, as these aspects were given top priority in the design and construction of the stations.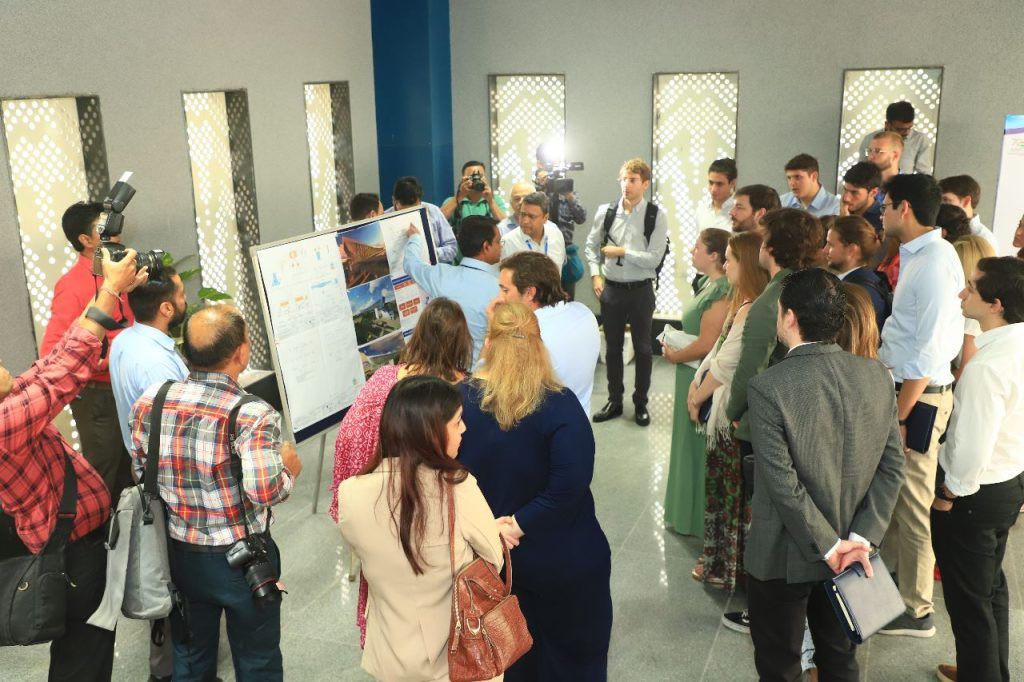 Furthermore, the delegates were introduced to the cutting-edge features of the trains that will operate on the RAPIDX corridor. The technological solutions implemented for this project were applauded, as they showcased India's strides in adopting advanced mobility solutions. The delegates expressed their appreciation for the inclusion of these innovative technologies, which will enhance the overall commuter experience.
One of the notable aspects of the visit was the emphasis on sustainability and environmental consciousness. The NCRTC team presented the various initiatives undertaken to make the RAPIDX corridor a large-scale complex transit infrastructure project with a minimal carbon footprint. The delegates recognized the importance of such initiatives in combating climate change and building a sustainable future.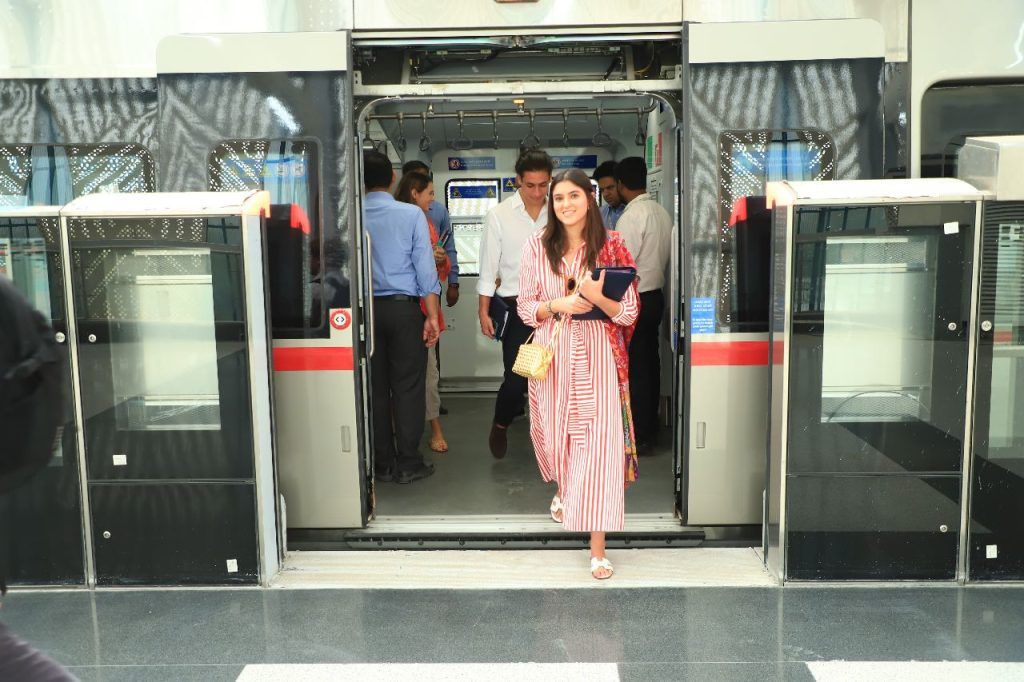 The young delegates, who hailed from diverse fields, expressed their admiration for RAPIDX as a new-age mobility solution. They commended India's efforts in developing a state-of-the-art regional rail project that caters to the needs of the growing population in the National Capital Region. The delegates also acknowledged the significance of the project in reducing traffic congestion, promoting economic growth, and improving overall quality of life.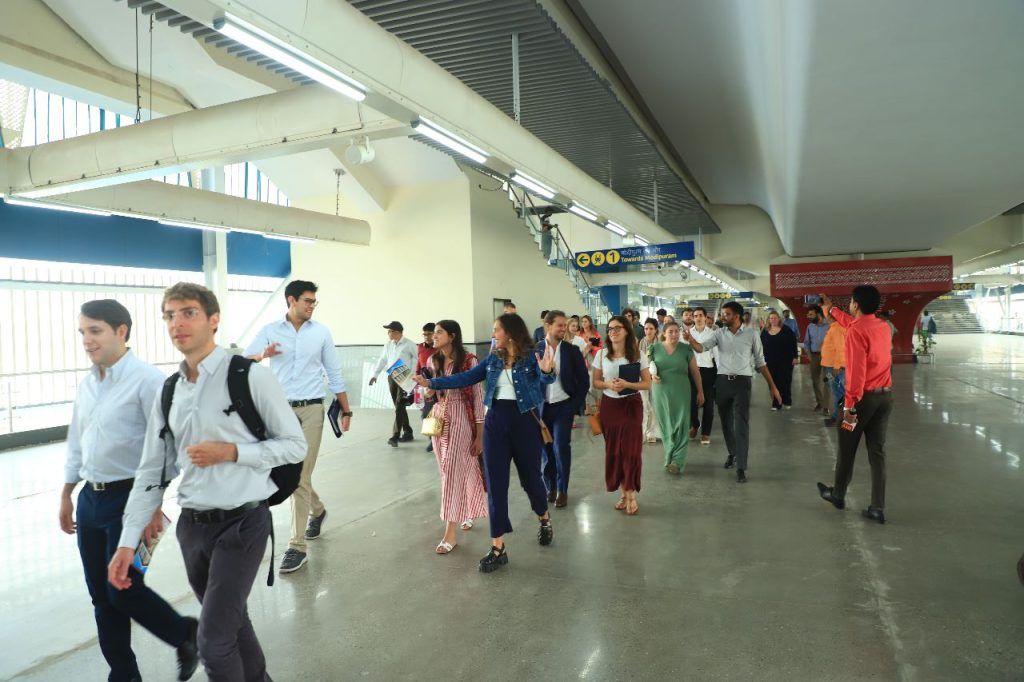 As the visit concluded, the G20 Troika Youth delegates departed with a better understanding of the Delhi-Ghaziabad-Meerut RAPIDX corridor and its potential to revolutionize transportation in the region. The visit served as a platform to exchange ideas and experiences, fostering international cooperation and collaboration in disaster risk reduction and disaster-resilient infrastructure development.
The G20 Troika Youth's visit to the RAPIDX corridor marked a significant milestone in India's journey toward modern and sustainable transportation. With the project's continued progress and the support of international partnerships, it is expected to serve as a model for future regional rail projects around the world.