Ghaziabad
Encroachment Removal Efforts in Rajnagar Extension Commended by Residents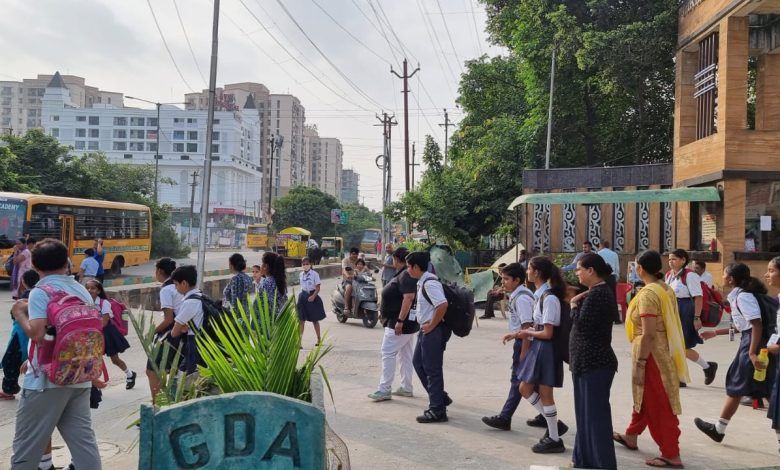 Ghaziabad: On August 16, 2023, the Ghaziabad Development Authority (GDA) carried out an operation to remove encroachments in the Rajnagar Extension area. The Federation of Rajnagar Extension AOA lauds this effort and the residents urge for the continued and accelerated removal of unauthorized encroachments in the region.
The issue at hand underscores the necessity for shaded areas outside the multi-storey societies in the region. These shades are constructed by the residents using their own resources to shield their school-going children, women, and elderly citizens from the harsh sun and rain. The absence of such provisions from the Authority or builders necessitates residents to take matters into their own hands. These temporary structures mainly occupy the green areas developed within the societies and do not constitute any infringement, serving merely as shelters against weather conditions or for personal activities.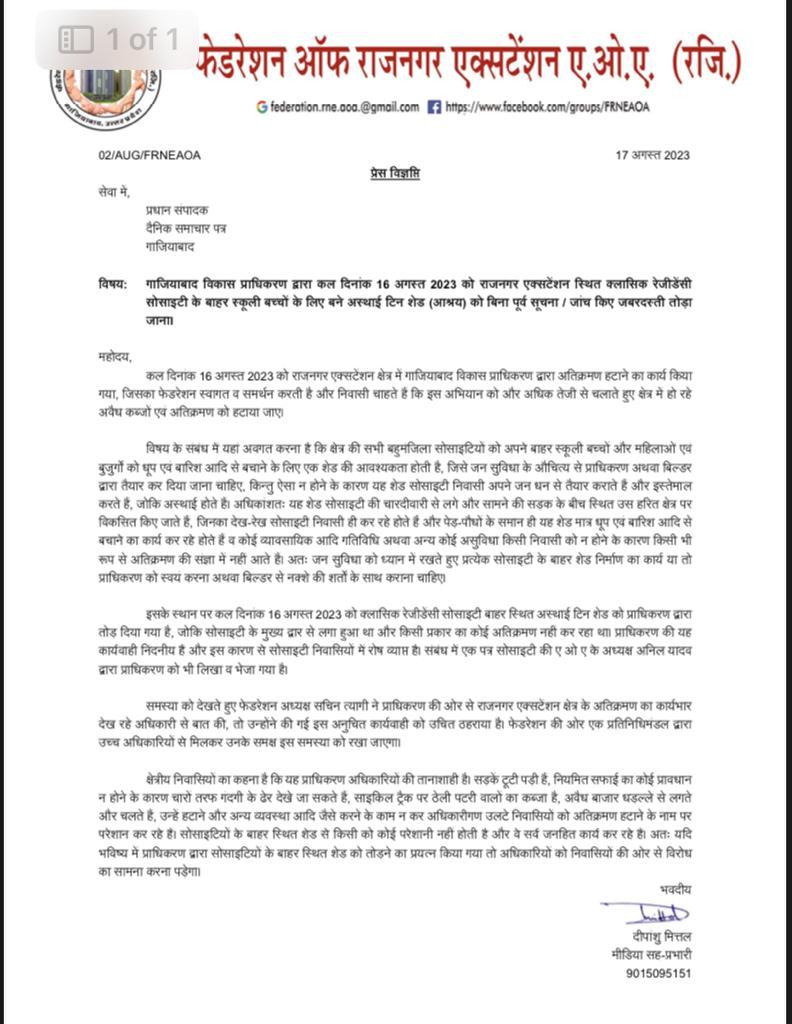 However, on August 16, 2023, the GDA demolished a temporary tin shade situated outside the Classic Residency Society, an action that was unjustified as it was erected within the society's premises and did not cause any encroachment as per the residents. The move has sparked discontent among society residents. The society President, Anil Yadav, has written to and communicated with the Authority officials regarding this unwarranted action.
Responding to the matter, Federation President Sachin Tyagi engaged in a conversation with the concerned officer overseeing the encroachment removal effort. He has deemed the action taken by the Authority as inappropriate and has ensured that the matter will be taken up with higher authorities by a delegation from the Federation.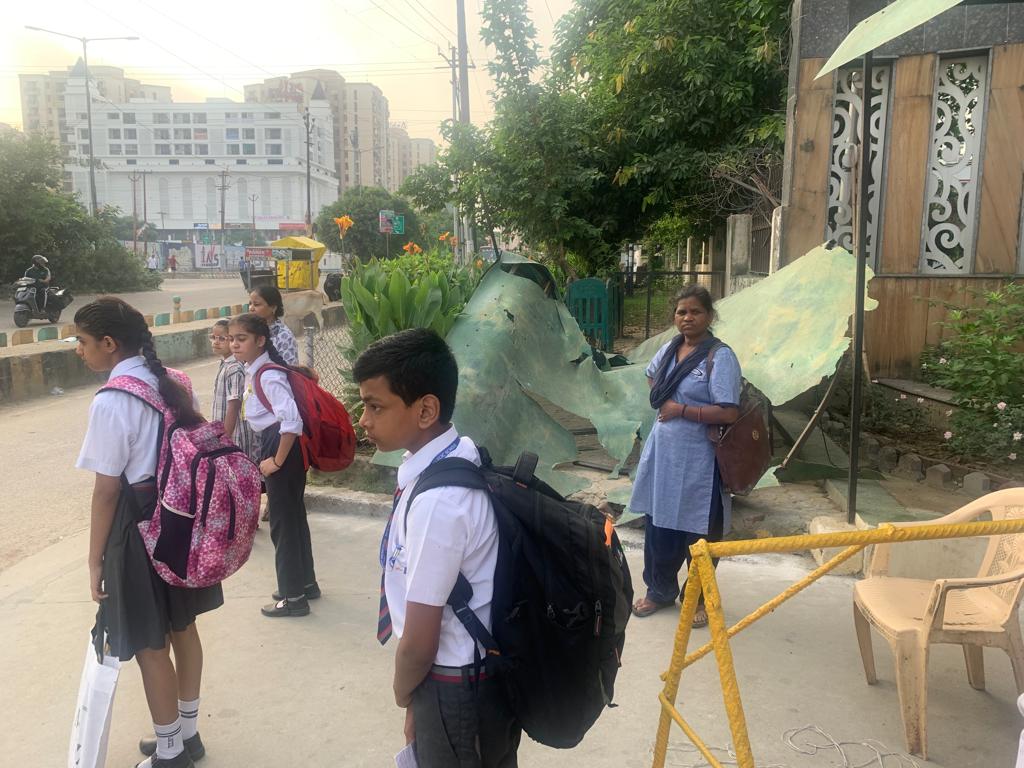 Regional residents perceive these actions as arbitrary imposition by Authority officials. Broken roads, absence of regular cleaning arrangements leading to visible litter, encroachments by unlicensed vendors on cycle tracks, and unauthorized markets adjacent to and running through the societies are some of the glaring issues. These actions, in the name of encroachment removal, are causing distress to the residents while failing to address the core problems. The sheds outside the societies have negligible impact on the overall landscape and rather provide necessary shelter. The authorities must either construct the sheds themselves or mandate the builders to provide them as part of the development plan, considering the convenience of the residents.
While the GDA's operation has stirred frustration among the residents, it is important to ensure that resident welfare remains the top priority. Any future encroachment removal actions should be met with the residents' justified opposition, urging the authorities to address their concerns and needs effectively.